If you already offer eLearning to your students, you may think you're doing a pretty good job when it comes to online learning. However, there could be some signs that you can spot quite easily which suggest you need to invest in your eLearning offering to improve it and give your students a better experience.
Here are the top ten signs that you need to invest a little more in your eLearning to make sure you're offering the best online learning possible.
1. Your Students are Asking for Different Learning Types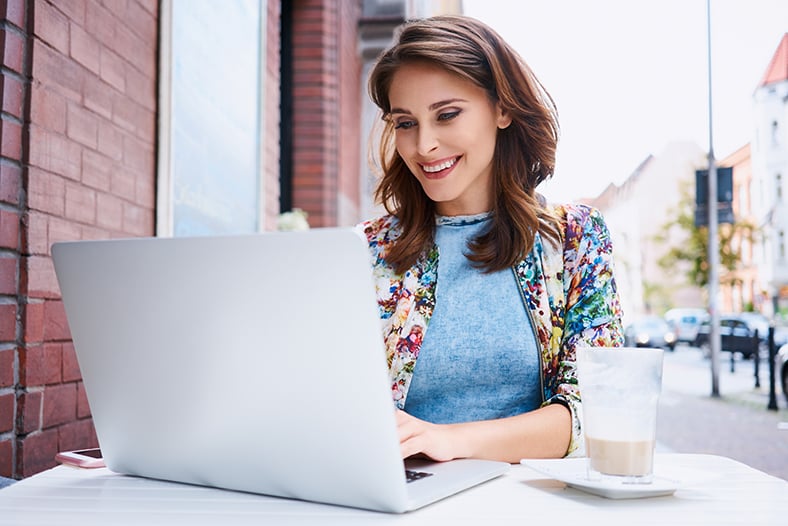 Offering eLearning these days doesn't just mean traditional eLearning, and your students will come to expect different types of training delivery which incorporate eLearning as standard.
Everyone has different learning styles as well as different lives outside of the time they spend training, and so your students are always looking for the type of learning which will suit their specific circumstances best.
Here are some of the other types of learning you should think about offering if you don't already.
Blended Learning
Blended learning is a combination between eLearning and classroom-based sessions, giving your students the best of both worlds. This means your students can attend some classroom sessions when they need to, such as practical sessions or group sessions with other students, but they will still have access to lots of online resources and sessions through your learning management system (LMS).
Virtual Instructor-Led Training
Virtual instructor-led training enables you to deliver classroom-based sessions to your students via eLearning. This means you can still get the personal touch of an instructor-based session, but it gives your students more freedom, as they don't have to travel to your training centres in order to complete the training.
It also means that you'll be able to record the sessions and make them available to your students for future use through your LMS so that they can use them as study aids.
2. Your Content is Loading Slowly
There is nothing worse than a slow-loading website or slow-loading LMS content. If your students are sitting down to spend some time focussing on their learning, the last thing they want to do is waste timing waiting for things to load, as it could easily break their concentration and cause them to lose focus.
This could also cause frustration for your students as they can't progress at the pace they would like to, which could put them off continuing their learning with you.
You want to make the whole learning process as easy as possible, and fast-loading content is a huge part of that. Make sure you invest in an LMS that has optimised loading times so your students are never left frustrated.
3. Your Content is Boring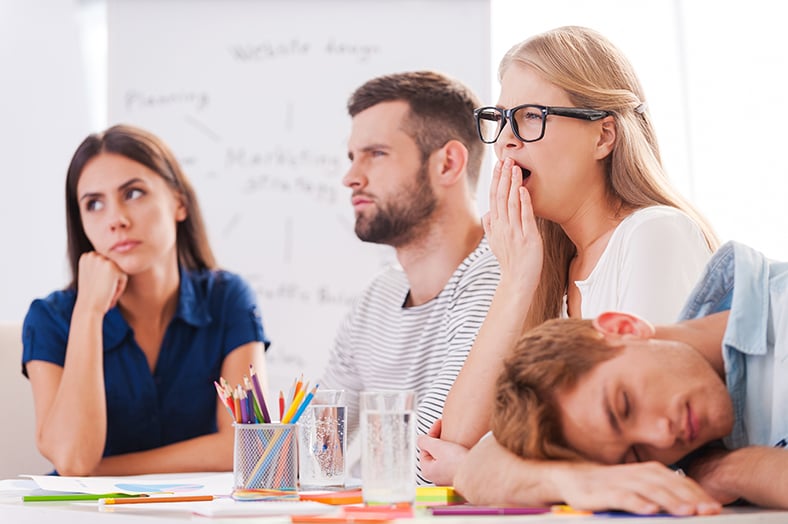 The only thing likely to turn your students off quicker than slow-loading content is boring content! When you are creating content for your eLearning course it's important to work through the course yourself as though you are a student and see what the learning experience is like.
As you're don't have direct contact with your students you may be tempted to cram as much content into your course as possible, with slides full of lots of text, to make sure you get all the important points across.
However, this can quickly get dull and prove hard to retain for your students. Make sure you use a mix of content delivery methods, such as videos and games, and not just walls of text.
The best way to achieve this can be to create your own custom content to ensure you provide your students with the best learning experience possible. If you want more tips on creating custom LMS content, read this blog post!
4. Your Content Doesn't Load on Mobile
Your students want to be able to learn everywhere, and not just where they can access a computer. This means your LMS content needs to be optimised for mobiles and tablets in order to give your students the ability to access their training wherever they want to.
If this isn't something you offer currently, you need to invest in an LMS that will allow your students to learn on whatever device they choose to use.
5. You Can't Report on Your eLearning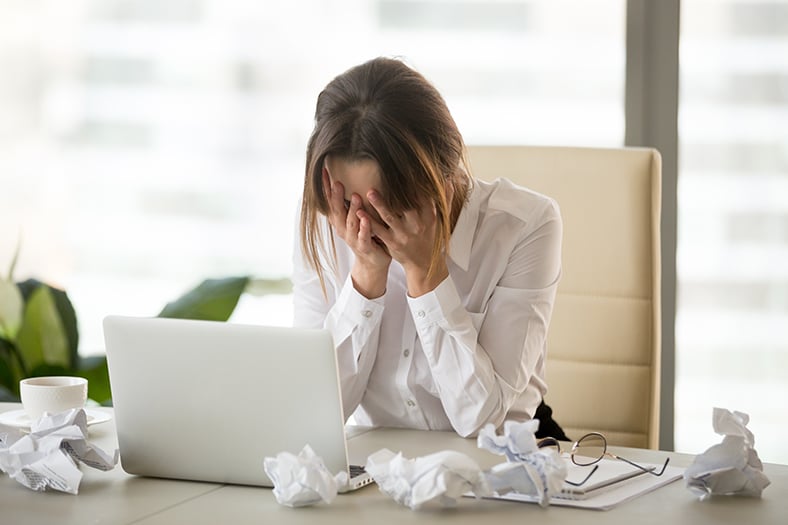 Being able to report on your eLearning activity is a huge benefit to you as a training business, so you need to ensure you invest in a learning management system that also comes with a built-in reporting system.
This will allow you to have a constantly up to date overview of your eLearning offering, including tracking student progress, so you can make the best business decisions when it comes to that area of your training, and ensure you are always supporting your students through their learning journey.
6. You Can't Manage Your eLearning From the Same Place as the Rest of Your Courses
If you are currently managing your eLearning in a different course management system from the rest of your training offering, you could be adding an additional operational headache to your business that you don't need.
Getting a combined course management system will give you the ability to see everything in one central place, rather than wasting time swapping between different systems and different ways of working.
7. You Can't Support Different Languages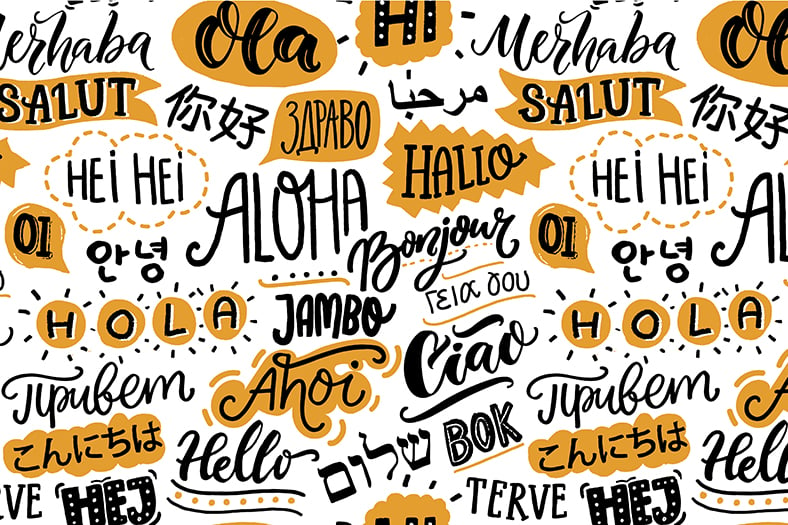 If you market to different students in different countries, it's important to make sure your learning management system supports a number of different languages. Not only will this make the learning experience better for your students, but it will also allow you to attract a larger customer base as students will now be able to learn in their native language.
8. You Can't Customise Your LMS to Fit Your Branding
If you're using an external LMS then chances are it will be branded in the LMS company's branding, as opposed to your own. This isn't ideal as it doesn't reflect your company's identity, and it can take your student out the experience with you if they're suddenly confronted with a whole different style.
Ensuring you invest in an LMS that allows you to change the branding to reflect your business is much better for a seamless experience for your students.
9. Your LMS Doesn't Integrate With Your Training Management System
If you want to manage everything related to your training administration from one place then a training management system with an integrated learning management system is the best way to go.
Not only will you be able to schedule and manage all your courses from one place, but it also means they you will be able to use all the functionality that comes with a training management system to enhance your eLearning experience.
This includes things like a CRM to store customer details, a sales system to track all your sales and their progress, a reporting system to report on everything to do with your eLearning offering, and marketing capabilities in order to market your eLearning courses better.
10. You Can't Easily Gather Feedback From Your Students
Another important part of the training administration process is to ensure you are gathering feedback from your students. This may be something that slips your mind with eLearning as your students aren't in the classroom to be issued physical surveys, but if you get an LMS with survey abilities you will be able to send online surveys to all of your students in an instant, and study all the results online to ensure your students are always happy with your learning offering.
Download An Introduction to eLearning for Training Companies
If you want more eLearning tips, download our eLearning eBook by filling out the form below!