What is a training management system? It's a question we get asked a lot, and you might hear a lot of different answers depending on who you ask.
If you want to know precisely what Administrate's training management system is, why not check out our three-minute video?

We want to make sure you know what we can offer our customers and how we can help you manage your training operation better, so we've pulled together ten things you might not know about Administrate to hopefully make it clearer!
1. We're Not Just a CRM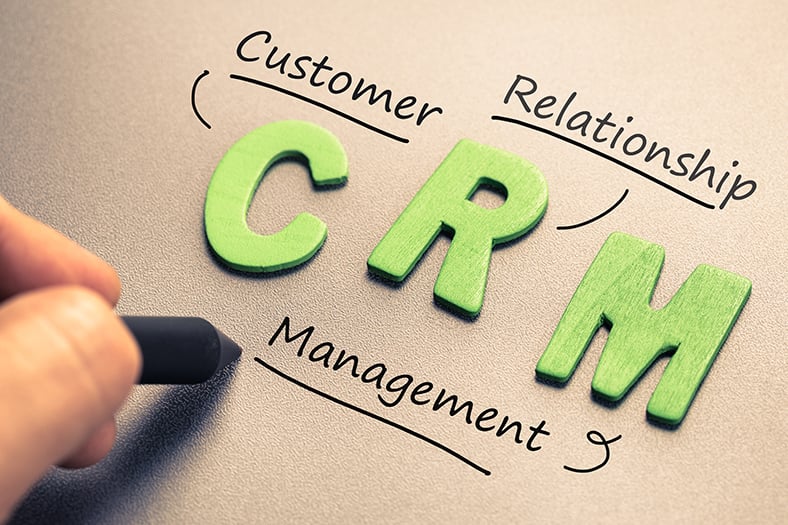 A lot of potential customers come to Administrate thinking that we're merely a CRM, but really, we're a lot more! We can give you the functionality of many different tools, so you only have to use one system to manage your entire training operation.
However, we do come with a CRM built-in to help you keep track of all your relationships, whether that's customers, leads, staff, or suppliers!
Our CRM links into other parts of the system, so you never have to enter details multiple times and can always be sure you're using the correct contact record instead of ending up with various versions of contact details for the same person.
When you register a new student, the details will be available to use in your CRM, and when you create a new lead in the sales system, it will pop up in your CRM too. This means if that lead converts to a student then you already have all their details stored and don't need to do any additional work.
It also means that everyone in your company is working from the same contact database, so any edits or updates that need to be made will be reflected in everyone's instance.
2. We Can Integrate with the Tools You Love
While we think we're pretty great, we recognise that we can't do everything ourselves. We're proud to be able to offer you all the features you need to manage your training administration, but if you need extra help on things like finance or marketing, there may be other tools which you already use which you would like to continue using.
Administrate integrates with many other high-profile tools such as SurveyMonkey, Zoom, MailChimp, Xero, Salesforce, and many others! You can see the full list and how they all work with Administrate over on our integrations page!
3. We Can Support Multiple Types of Learning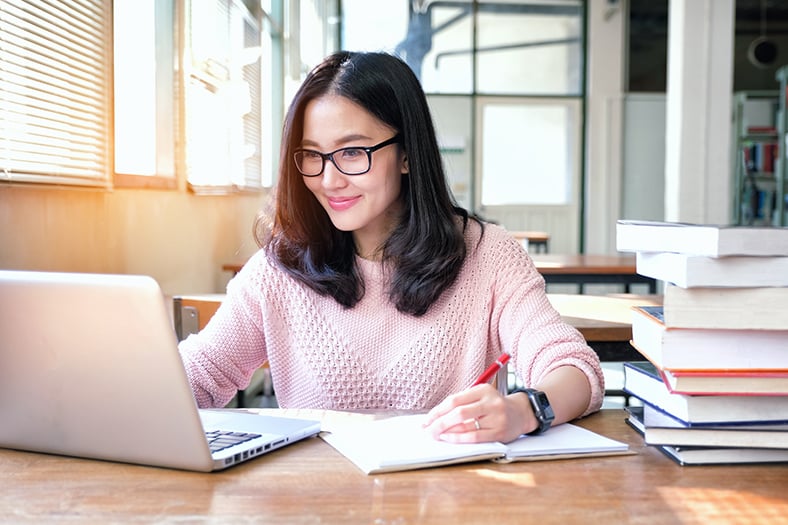 We recognise that all training companies are different and they all offer different types of learning to their students. Administrate supports multiple types of learning, meaning you can manage all your training through our TMS no matter what kind of training you offer.
All the courses are set up in the same way in our events system, meaning it's effortless to create and manage courses, even if they have a different delivery method.
So whether you run classroom-based sessions, eLearning, blended learning, or virtual instructor-led training (VILT), Administrate is here to support you.
4. We Have an LMS Built In
If you do offer eLearning to your students, why go through the complications of purchasing a separate learning management system (LMS) when Administrate comes with one built in?
As we mentioned above, the workflow for creating classes is the same even if they are eLearning, so there's no extra work for your team and not need to learn a new way of doing things.
We also support lots of different types of content such as SCORM, electronic files, and HD streaming videos, so you can deliver you eLearning however you want to!
5. Manage all Your Class Tasks from One Place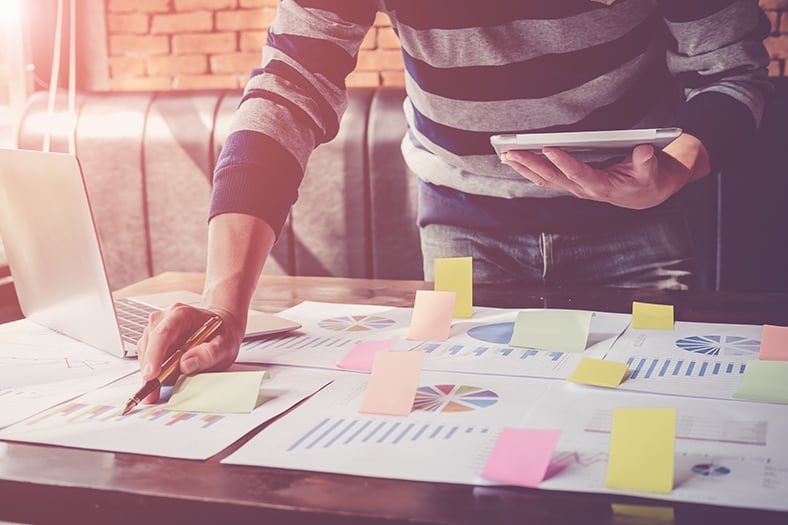 Setting up and managing your courses isn't complicated in Administrate! You can control every element you can think of when it comes to your classes within Administrate, and keep track of everything related to each event from the individual course page.
This includes things like:
All the course information.
Resources for the course, such as rooms, books, computers, etc.
Teaching staff.
The students who are signed up to each course.
Communications to be sent to students.
Attendance lists for each course.
Course prices.
Course revenue and costs.
Tasks associated with that course.
Individual sessions for each course.
Any LMS content or documents associated with the course.
Feedback surveys for the course.
6. Limit Access Where You Need To
When we talk about Administrate, a lot of the time we say that your entire team can access everything they need to from one central place. However, this doesn't mean that you can't set up permissions to ensure that sensitive information is only viewed by those who need to see it.
This can be particularly handy if you have a lot of documents uploaded to our DMS, as there may be some documents which not everyone in the company needs to see or have access to. Simply set up the permissions relating to your documents to ensure that staff members can only view what they need to.
7. Reporting Will Never be the Same Again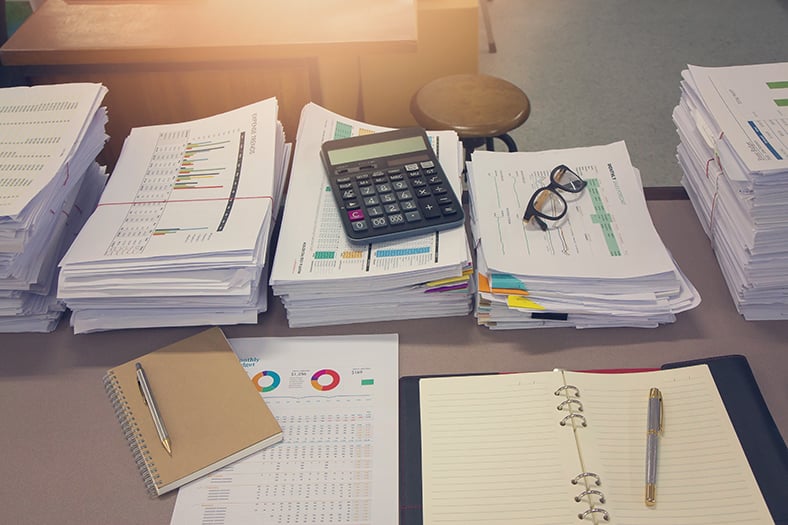 Our reporting system gets a lot of praise, and with good reason! Reporting is essential, and we want to make sure it's as easy as possible to complete thoroughly, so you don't put it off every month.
So what's so great about our reporting system?
Customise reports to show exactly the data you need.
Drag and drop the fields you want and decide how you want them displayed.
No pre-sets here! What's the point in filling your report with lots of information you don't need to see?
Reports save automatically in Administrate, so you don't need to compile them every month! This means every time you open the report you will see the most up-to-date version of the data.
Easily download and save the reports.
You can set up automatic communications to send the report to whoever needs to see them, whenever they need the updated information. No more manual sending for you.
Report on any of the info you have stored in Administrate without having to import anything.
8. Customise Things to Work How you Need Them To
We think it's imperative that you use Administrate in the way that makes the most sense to you. This means you need to be able to customise things to suit your needs.
As we mentioned above, you can customise the information included in any of your reports to make sure you're always reporting on precisely the information you need. You also have the ability to go into reports at any time and edit the data they are reporting on to ensure they are always meeting your needs.
We also give you the ability to customise your sales flow in our sales system to make sure it reflects how your business and Sales team operate and the data you require at each step. This means you can do things like choose to automatically process incoming website orders or push them into a specific stage of your sales workflow, depending on how you run your business.
9. Never Stop Learning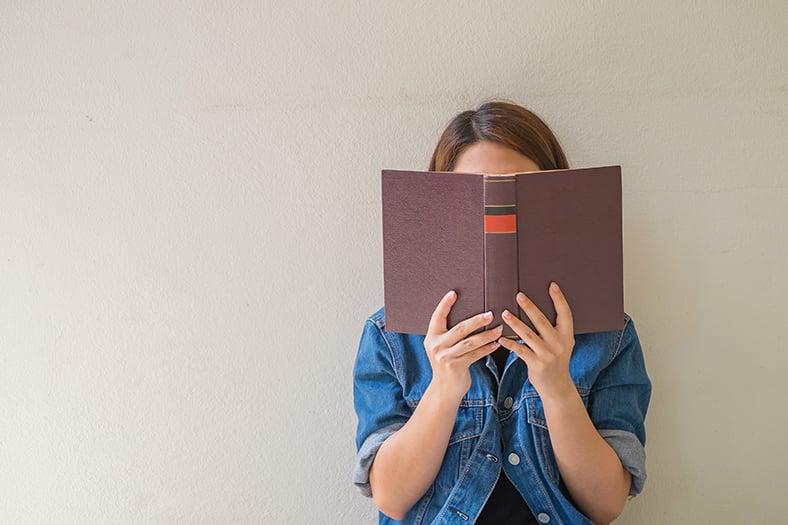 To ensure our customers are always kept up to date on how to use Administrate and how different parts of the system work, we have Administrate University. Powered by our LMS, Administrate University gives our customers access to bite-sized chunks of learning about each area of our system. Each video will walk you through how to do specific tasks, and at the end of each module you can quiz yourself to test your knowledge.
You'll have access to Administrate University for as long as you're a customer, meaning you can dip in and out when you need a refresher on a particular topic. It's also great for newly hired staff within your company, as they can get up to speed on the system as quickly as possible.
10. We're Always Improving!
We're always making positive changes to our product to ensure its meeting the needs of our customers as much as possible! Our Product and Development teams are hard at work making sure we're always improving, and you can keep updated on these changes in a few different ways!
All active Administrate users will get our Weekly Release notes email on a Monday to keep you up to date with any changes we're making. If you're not receiving these emails and would like to, please contact your Account Management team.
Follow our Administrate Operations Twitter account to get all the latest updates!
Keep an eye on the Product Updates section of our blog.
Do You Need a TMS?
If you need some help deciding if you need a training management system or not, download our 'Do I Need a Training Management System?' guide to find out more!
Please complete our lead form.