In the training world, something you really want to avoid is embarrassing mistakes. Especially embarrassing mistakes that could cause you to lose business or make your students unhappy!
Today we're going to look at some of the top embarrassing training problems out there, and how you can use Administrate's training management system to help you avoid them in the future!
1. Incorrect Information on Your Website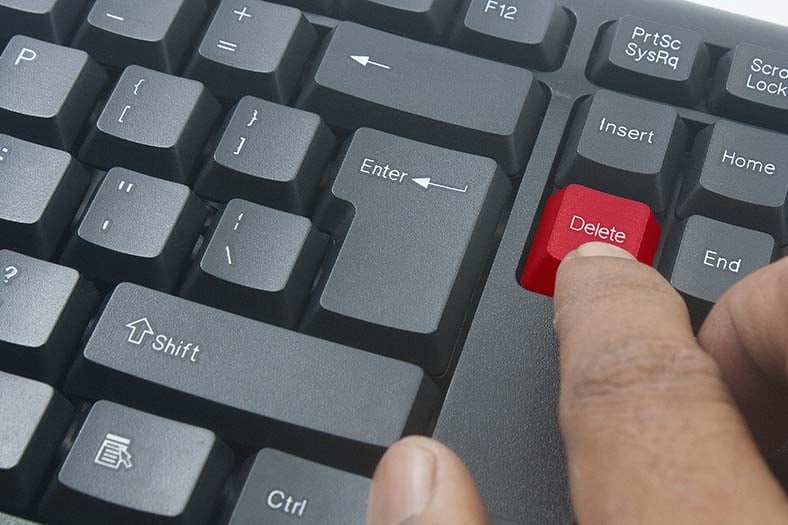 There's nothing worse than having incorrect information on your website. It could be something as simple as a spelling error, but it could also be something much more serious like displaying the wrong date for a particular course you're running or forgetting to update your pricing for the new year of courses and not realising until your sales have started coming through.
How Administrate can help – With Administrate you can integrate your website with our training management system to ensure that all the data you have stored in the backend of your system is the same data that displays on your website.
Not only does this meant that your team would only have to enter data and make changes to that data in one place, but it will also ensure that all the information displayed on your website is the same information your Training Administration team are working with.
All updates and changes are made in real-time, so you can always be confident that your website is displaying the correct information at all times.
2. Double Booking Resources for a Class
When you're organising which courses you're running and where, you'll obviously want to take into consideration the resources you need. This could be things like computers, projectors, classrooms, specialist training equipment like first aid dummies, etc. However, if you're working off a spreadsheet, or don't have a full grasp of all the resources available to you, you may end up double booking a resource, leaving one of your courses without the required equipment for it to run successfully.
How Administrate can help – Within Administrate you can record all your resources, no matter what they are, and mark down details of things like serial numbers, location, whether they are currently working or broken, and how many of each resource you have. You can also include things like how many students can fit in a classroom.
This means when it comes time to schedule your courses, you can assign all the required resources to each course. Administrate prevents you from double booking a resource by not showing it in the list of available resources if you're organising another course at the same time, so you never need to worry about it.
3. Forgetting to Email Students Vital Information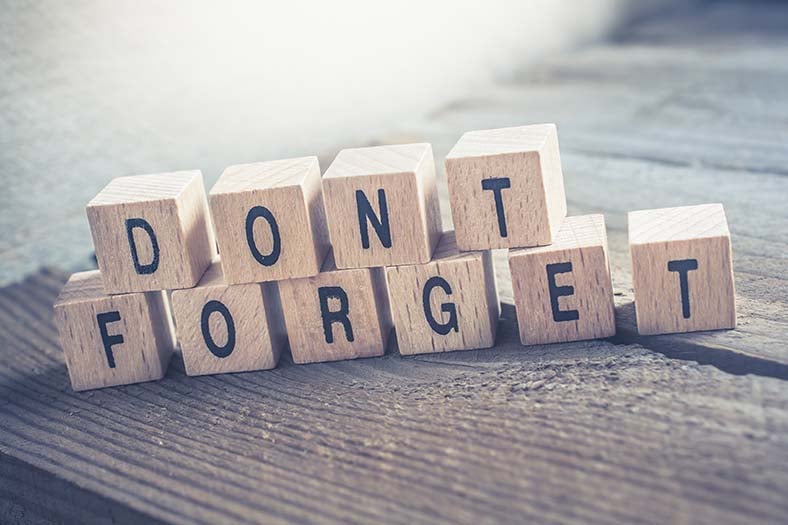 When it comes to training, there can be a lot of emails that you need to send. From booking your students onto the courses they want, to sending them class information, to emails that are sent out throughout the course to remind them of important dates, they can all add up and it can be easy to forget an email now and again!
How Administrate can help – Within Administrate you can set up automated communications which will trigger when a certain event happens. This means you can send emails to your students without having to lift a finger or worry that you've forgotten something.
Simply create your email templates with the desired content, then decide on the trigger event, such as a student booking onto a course, or it being two weeks before a course starts. Administrate will do all the hard work for you and you'll never need to worry about forgetting an email again.
4. Forgetting to Update Your Reports
Reports are nobody's favourite task in the world, but the results and data you glean from your reporting are vital, so it's important to ensure your reports are done on time and accurately. However, compiling all the reports you need, with data from across your entire business, can be time-consuming.
How Administrate can help – Administrate's reporting system is here to make reporting as easy as possible and something you never need to worry about again.
Our reporting system lets you create completely custom reports based on any of the information you have stored within Administrate. You can decide on all the data fields and how you want the data to be displayed, and then Administrate will compile the report for you automatically.
Even better, every time you re-access the report, the information within will have been updated in real-time, so you can always be confident you're looking at the most up-to-date information.
You can even set up a communications trigger to send the reports to those who need to see them on a regular basis.
5. Losing Student Contact Details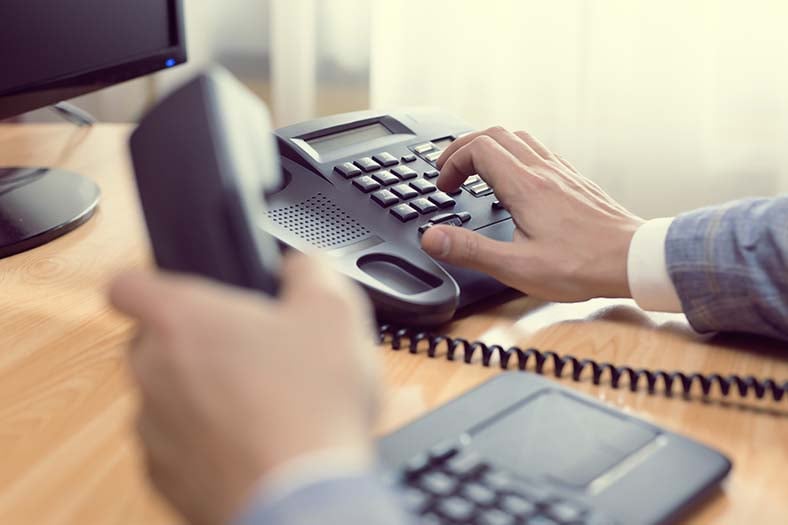 There is nothing worse than thinking you have the correct contact details for someone, and discovering you've lost them, or you've copied their email address down wrong. This can be a nightmare for a training provider if you're trying to get in touch with your student ahead of their training.
How Administrate can help – Whenever a student makes a purchase on your website, the details will automatically be pulled back into Administrate and stored in our CRM and sales system for easy future reference.
Your team can also manually add records needed to make sure everything is tracked and properly stored.
6. Overbooking Your Courses
If you're selling your training online but not integrating your website with your training management system, it could be quite easy to overbook your courses. This could be because different team members are using different documents to track sales or they forget to update when a sale goes through, and very quickly your class is oversold.
How Administrate can help - With Administrate you never need to worry about overbooking. Simply set the maximum number of students available when you're scheduling your course, and once you're sold out, new students won't be able to select that particular course on your website as it will show as full.
7. Forgetting an Important Task Before a Course Begins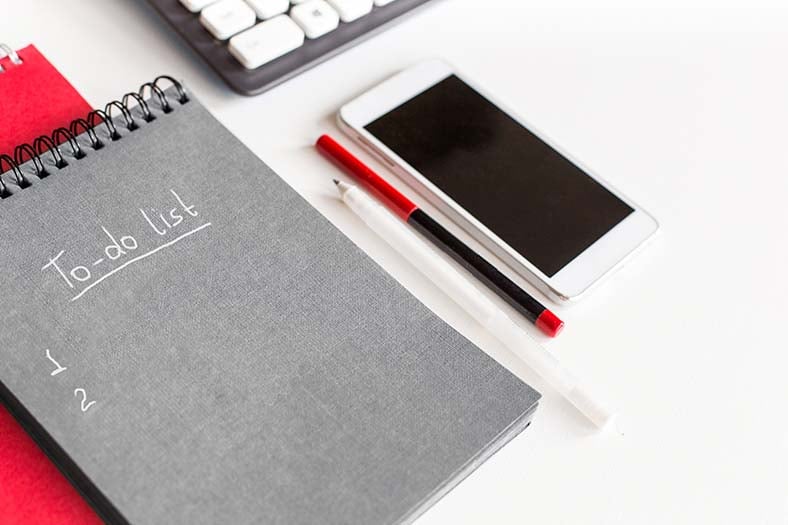 Setting up a course can be a stressful time, and typically most courses will have a large to-do list that needs to be complete in order to ensure they run smoothly. Things can get especially confusing if the person who will be physically setting up the class isn't the person scheduling the course in the first place, as there may be some miscommunication in what needs done.
How Administrate can help – When you are scheduling your courses within Administrate you can create task workflows. This will be a list of all the tasks that need to be complete, when they need to be done, and who needs to do them as you can assign tasks to people within Administrate.
This means every time you set up a course you can copy the relevant task workflow to your course to ensure that everyone is on the same page about what needs to be done and when.
8. Not Knowing What Stage a Potential Customer is At
If your Sales team are all working with different customers who are all at different stages, this can be hard to keep track of. It could lead to someone butting into a deal that is already in progress, with no knowledge of it, and potentially ruining that deal or making the potential customer unhappy.
How Administrate can help – Administrate's sales system lets you set up a sales workflow that works for your company and reflects how your Sales team does business. This means every time someone in your Sales team deals with a potential customer or new lead, they can mark down details of the interaction, as well as what stage of the buying process they are in.
This will hopefully clear up any confusion in the future as everyone can simply log in to Administrate to see how deals are progressing.
9. Not Knowing When Teaching Staff are on Holiday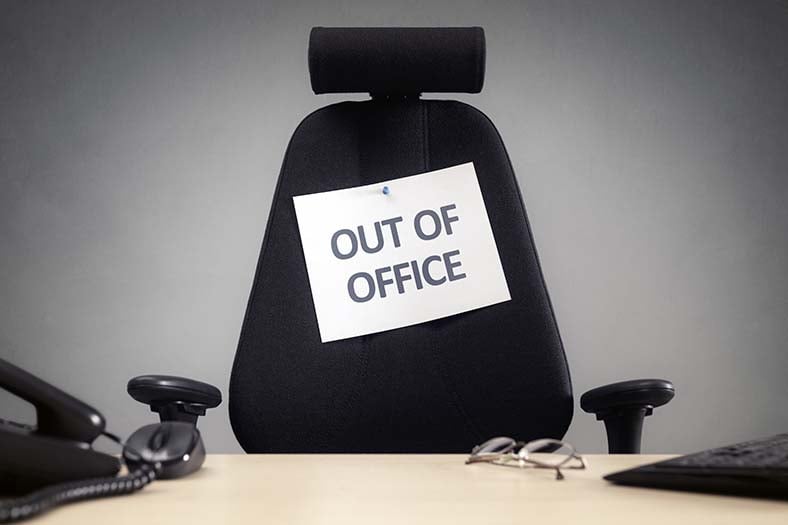 Another problem that can arise when you're scheduling your courses is assigning a teacher to a class only to find out they are on holiday or out of the office. Even worse, if you don't realise your mistake before the course starts to run you'll be left with students who don't have a teacher!
How Administrate can help – In Administrate it's easy to record all your staff holidays in our team management section. This means when you're scheduling your courses, and it comes time to select an instructor, those staff who aren't available won't appear on the list, so you'll never run the risk of selecting someone who is on holiday by mistake.
10. Not Offering Online Payment
In this day and age, it's vital that you not only list all your courses online for customers to browse but also offer them the option to purchase and complete their payment online with you as well. Adding extra stages into your sales process only increases the likelihood of your potential customers seeking out their training elsewhere.
How Administrate can help – Integrating your website with Administrate means that you can easily sell all your courses online and accept online payment, all without anyone in your team having to lift a finger.
We also offer lots of popular payment options, which you can see the full list of here.
11. Missing Customer Enquires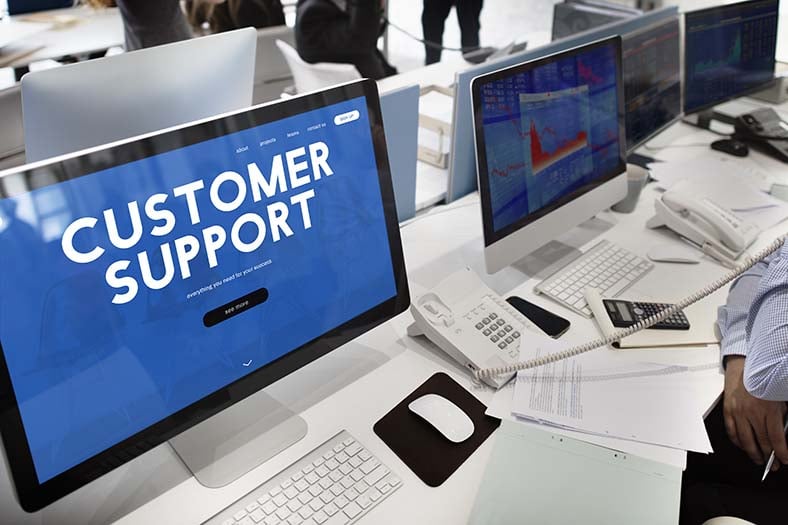 If a customer or potential customer is reaching out to you with a question or looking for assistance, it's vital that you get back to them and help them out wherever possible.
However, if emails are going to one person's inbox or even if you're using a shared inbox, emails can quickly get lost, or it can be difficult to know which ones have been dealt with, which only causes confusion and wastes lots of time.
How Administrate can help – Administrate's message centre feature is designed to make answering customer enquires as easy as possible. Everyone in the team is able to see what has come into the message centre, as well as who is dealing with them.
You can also automatically create an opportunity in your sales system from the details you have so your Sales team can seamlessly pick up the enquiry.
Want to Learn More About Administrate?
Download our free 'Amazing Administrate' eBook to see even more ways Administrate could help your training business manage its training and be more successful!