eLearning is an excellent addition to your learning offering if you want to give your students more options when it comes to how they consume their learning.
However, as with everything, you have to make sure you are using this delivery method to the best of its ability and are avoiding the common pitfalls that come with it!
We've picked out 12 do's and don'ts for you to consider if you want to run a successful eLearning offering in your training business.
1. Do Break Your Learning into Manageable Chunks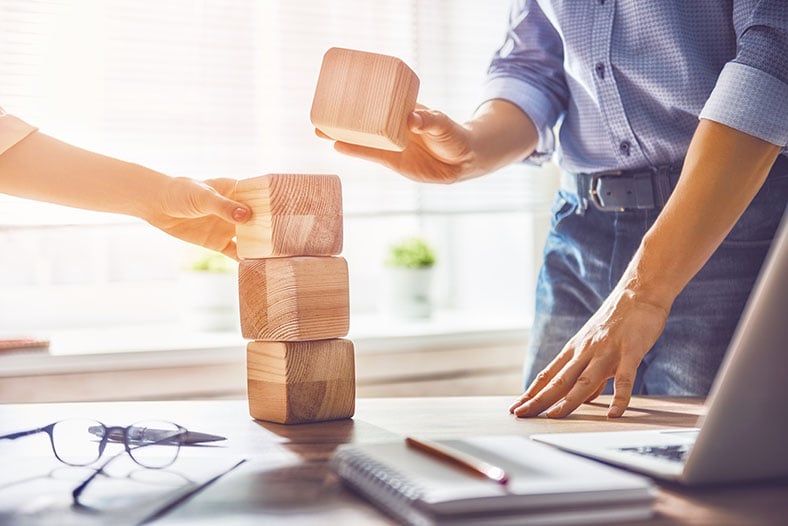 One huge benefit of eLearning is you can break your learning into manageable chunks, so your students can study the amount that suits them at the time, and still have a clear stopping point in the learning process.
Rather than having to sit through lectures that last an hour or two, eLearning gives your students the opportunity to learn as much or as little as they want at any given time. This means if they don't have long to study they are still able to fit a couple of modules in, and then when they have a whole day to study they can sit down and get through as much work as they want to.
Learning as your own pace is what makes eLearning appealing to so many students, so make sure your content is easily digestible. Split things up into modules, making sure you only focus on one topic at a time as this will aid with understanding and retention from your students.
2. Don't Overload Your Students with Text
If your eLearning course is quite complex or features a lot of theory, it can be tempting to present your students with lots of text to ensure you are getting your point across and they are getting all the information they need from you.
However, this defeats the purpose of eLearning, and your students are more likely just to feel overloaded and switch off from the information they are meant to be remembering.
If you have a lot of information to convey to your students, make sure you break it up. Only cover one point at a time and don't be tempted to brain dump all the information they need into one page.
eLearning works for complex topics and more simple topics, but it's all about how you display the information. A more complex course may just end up having more modules, but that's totally fine, as long as it's broken up in a digestible way.
3. Do Test Your Students Frequently
eLearning is a great chance for you to test your students as they progress through the course instead of just doing one big assessment at the end.
You can use quizzes and gamification within your eLearning to test the knowledge of your students and see how they remember the information from each module. Not only is this a useful tool for you to keep track of your student's progress and knowledge, but it's also good for students to check their own understanding.
4. Don't Make Your Tests Too Easy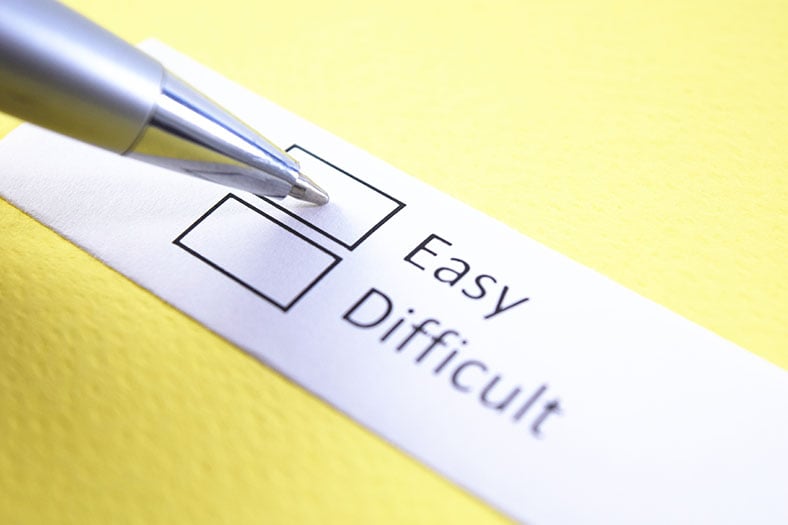 If you are going to use routine tests in your eLearning, don't make them too easy otherwise there's no point in including them in the first place. Make sure you mix up the types of questions you ask and don't just use multiple choice questions all the time!
This means you and your students can get a real indication of how much of the coursework they are retaining and whether they need to re-do some parts of the course to grasp everything properly.
5. Do Proofread Your Content
Before your content goes live make sure you get someone, or group of people to proofread it. It's vital that every single sentence in your eLearning is correct as you don't want anything to be confusing to your students.
6. Don't Put Your Content Live Without Testing It
As well as proofreading your content, make sure you get someone to test whether the eLearning content all works together. This means getting people to go through the course as if they were a student and make sure everything works.
Does all the content load?
Does it all look correct?
Do all the quizzes work?
Are all the answers for the quizzes covered in the previous content?
All of this is vital to ensure your students get the most out of your eLearning content.
7. Do Mix Up the Type of Content You Use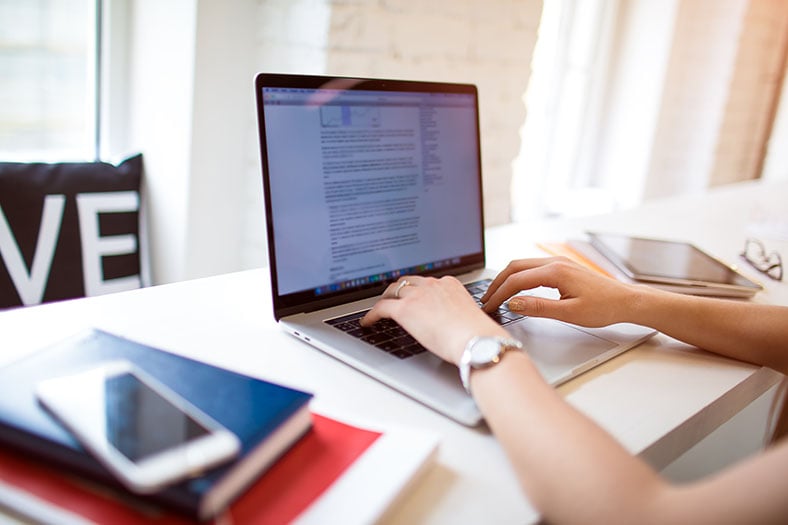 eLearning gives you the chance to use lots of different types of content for your students to learn from, so don't be tempted to use PowerPoint presentations all the time. If you're going to do this, you might as well just do your course in a classroom-based session.
Here are just some of the different types of content you could be using:
Videos
Interactive videos
eBooks
Resources for your students to read such as articles or links to external content
Games
Infographics
Simulations
8. Don't Make Your Content Too Busy
If you're using lots of different types of content, it can be easy to get carried away and make your content too busy. You want to make your content interesting to your students, but you also want to make it easy to read and understand.
Don't cram your slides full of pictures, backgrounds, and WordArt-style headlines if it doesn't directly add to the understanding of your content for your students.
9. Do Create Custom Content for Your Students
Custom eLearning content is a great way to provide your students with a completely unique learning experience. Not only can you brand the content to reflect your business, but you can also include unique insight and first-hand experiences to enhance the content. This will give you a unique offering over your competitors.
10. Don't Be Inconsistent with Styling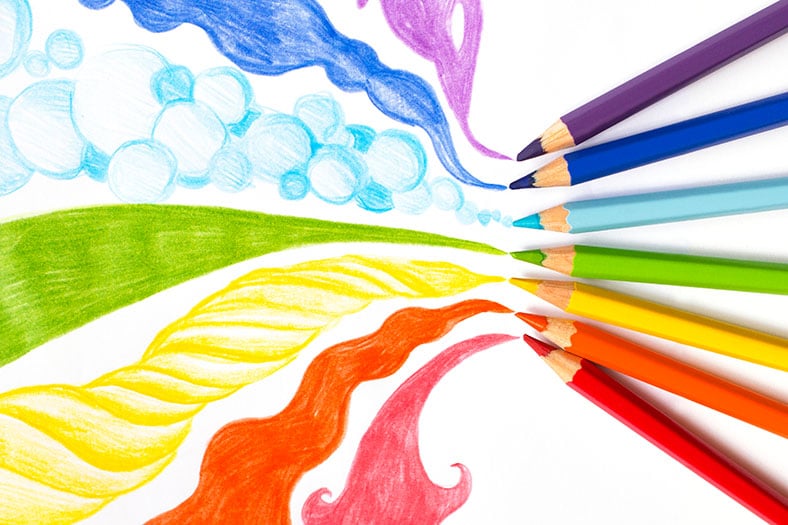 If you do create your own custom content, it's essential to come up with a style guide for your content and make sure you stick to it!
This includes things like what font size your headers will be, the colours you'll use for specific pieces of text, how much text you use on each page, the size of photos you use, etc.
You want to ensure that your styling remains the same throughout the entire eLearning course or it could look very disjointed and be off-putting to your students, making it hard for them to concentrate.
11. Do Allow Your Students to Ask for Support
It's important to remember that even though your eLearning students won't have day-to-day contact with your instructors like they would do if they were taking a classroom-based session, you still need to be there to offer them support if they get stuck. They could be struggling with the content or having technical issues, and they need to know how to get in touch with you.
Make sure you provide your students with the relevant contact details they will need if they need to get in touch with you, and perhaps include them at the end of every eLearning module, so they are always easy to find.
12. Don't Forget to Ask for Feedback
Don't forget to ask your eLearning students for feedback in the same way you would your classroom-based students. While they may not have much interaction with your team members, it's still vital to get feedback on your eLearning courses and their content, and how useful your students found them.
Make sure you send out an online survey once you're students have completed your eLearning course, so you're getting a breadth of feedback from your entire learning offering.