Background
In 2012 we began publishing our product roadmap on a quarterly basis as transparency is one of our core values. It's our goal to provide visibility of our plans and clearly communicate where we think our software and services can improve.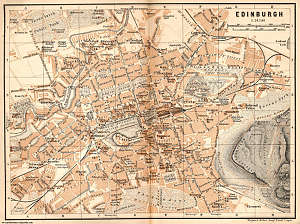 How We Manage Our Product Roadmap
Just a reminder on how we manage our products and services. This roadmap is compiled from a combination of sources: customers, our strategic company goals, and in response to what we're hearing from the market during our sales process. It's important to understand that this is not an exhaustive listing of every initiative we're tackling, but they are the broad goals on which we're currently focused.
2nd Quarter 2013 Roadmap (April - June)
Bigger, Faster, Better Servers
We've been growing quite quickly over the last 6 months, and this has given us plenty of opportunity to observe, tune, and tweak how we provision our servers and backend technical infrastructure. We've been extremely happy with our uptime and availability to date, but we've noticed a few technical bottlenecks that are impacting system performance which we'll be addressing soon. Expect to see some major speed upgrades in Q2 as we implement what we've learned and roll out more servers.
Course Management and Event System Upgrades (Continued)
In Quarter One we released our highly acclaimed Calendar upgrade, which is the first step in a wide range of changes coming soon to our event system.
We'll continue to improve and enhance the following areas of our course and event management system. Some things to expect:
A brand new Event Scheduler
Event communication triggers (automatic event emails)
Advanced pricing controls
It's been great to release the improvements we've made to date, and we'll continue to improve this experience.
Learning Management System Improvements
Last quarter saw the extremely successful launch of the beta edition of our new Learning Management System. Hundreds of e-learners have already experienced thousands of hours of eLearning on our new platform, but we're not stopping there.
For the next two quarters we will be focusing on continuing to build on this foundation with the following enhancements:
SCORM 2004 support.
Additional collaboration options.
Support for more customisation around the student and instructor experience
Enhanced E-Commerce support.
A New REST Based Application Programming Interface (API)
We have many customers using our SOAP API with great success, but as we've continued to invest in our products and services, our underlying architecture has progressed to the point where it made sense to publish a more comprehensive, modern API that is based on the REST pattern. We've been testing this internally, and will be publishing the finalised specification and documentation shortly. Most notably the new API offering will provide application developers access to almost every entity within the system - we can't wait to see what everyone builds!
Stay Tuned!
Keep in touch by making sure you read the emails we'll be sending you periodically, and make sure you subscribe to this blog to stay up to date on everything we have going on!