Most of our customers use our automated communications triggers to save them hundreds of hours, and we thought we'd make note of a few recent upgrades we've made. Not sure what we're talking about? Here's a good post that will introduce you to our automated email feature.
An Enhanced Text Editor
Our initial editor got the job done, but was pretty basic, and wasn't the prettiest thing to behold. From the beginning, it's been our goal to provide a fantastic platform for drafting and editing email communications. Our initial editor got the job done, but we weren't satisfied. So we spent significant time scouring the web to find one that looked great, worked on all browsers, was intuitive to use, and provided the possibility of future extensions. We're really pleased to join the group of other great companies who use the Redactor editor, and we're really happy with the final result.

Enhanced Email Reporting on the Events Screen
While you've been able to check on the status of communications from the beginning (to see whether emails were sent, delivered, opened, or links were clicked), it did take a couple of clicks to grab that information. We've now ported that functionality back into the event detail screen so you can see at a glance which emails are scheduled to be sent to your delegates, which have been sent, and if there are any problems.
Another big advantage is if there are problems, we'll show you whether the email bounced (or had another problem) and you can quickly edit the email address and email content if you need to. Want to make changes to your email schedule? The settings screen is just a single click away as well!
In the example below, the client has identified three separate communications to be sent to each student that joins that specific event. The first two have been successfully sent, the third is not yet ready to be sent. All this information is clearly visible for all your delegates, and if you need more detail, just click on the status message for additional information.

Calendar Attachments Now Sent on All Event Related Emails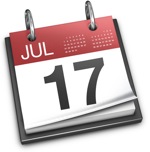 We love this new feature - now for any event related email, we'll automatically add an iCal attachment (compatible with almost every major calendar application out there, including iOS and Android mobile devices) to the outgoing email with all the latest event information. To add the training event to their own personal calendar, a student just needs to double click! Your students don't need to manage a complex calendar subscription, and if you change the event in the future, your students will get an updated iCal attachment!
Enjoy!
We hope you enjoy these updates, and if you haven't given our automated emails a try, make sure you contact support, read our documentation, or if you're curious about Administrate, signup for a free trial!