Background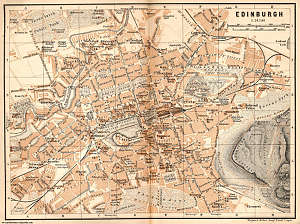 In 2012 we began publishing our product roadmap on a quarterly basis as transparency is one of our core values. It's our goal to provide visibility of our plans and clearly communicate where we think our software and services can improve.
Just a reminder on how we manage our products and services. This roadmap is compiled from a combination of sources: customers, our strategic company goals, and in reaction to what we're hearing from the market during our sales process.
It's important to understand that this is not an exhaustive listing of every initiative we're tackling, but they are the broad initiatives we're focused on at a high level.
2nd Quarter 2013 Roadmap (July - September)
New Sales Pipeline and Online Order Processing
We've been hard at work on revamping how sales leads, enquiries, and online order processing works within Administrate. As we've grown we've attracted more and more training companies who run large sales teams with different sales processes. We're therefore excited to focus on a flexible, configurable sales opportunities and lead tracking revamp for our Customer Relationship Management (CRM) system:
Configurable sales pipeline stages, steps, and fields.
Flexible, attractive dashboard reporting automatically built from the sales pipeline and process you define.
Better online order processing system. We're making it easier for you to define workflow around course bookings that arrive from your website (using our API, WordPress Plugin, Web Link, or our Message Center). You'll be able to define different workflows for different payment types, depending on how your business engages online orders.
General Release of our Learning Management System (Administrate LMS)
We've been beta testing the release of our Learning Management System, and we're thrilled with the feedback we've been getting. We now have a fully SCORM compliant LMS that has delivered training to thousands of students, and have taken a lot of the feedback provided by our fantastic beta testers and improved the system further. We anticipate a general release of our Cloud Learning Management System during this quarter.
Course Management and Event System Upgrades (Continued)
Throughout the 2nd Quarter we've been hard at work laying the foundation for upgrades to our course management and event system. This is an ongoing project that will be active for the remainder of 2013.
Some things to expect:
A brand new Event Scheduler.
Event communication triggers (workflow based emails).
Advanced pricing controls.
Close integration with our new sales opportunities system mentioned above.
This has been a long project (with a lot left to go) but we're excited at what's to come!
Stay Tuned!
Keep in touch by making sure you read the emails we'll be sending you periodically, and make sure you subscribe to this blog to stay up to date on everything we have going on!