Great eLearning content is a must when delivering education via a Learning Management System (LMS). Content can be bought, or you can create your own using a SCORM authoring package. When creating eLearning content, make sure you follow these 5 keys to success.
1. Focus on Content Above All Else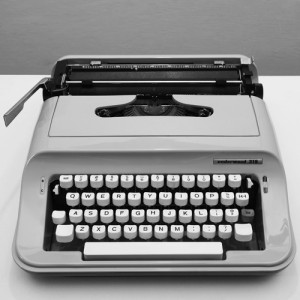 This should be a no brainer, but when authoring eLearning content it can be easy to get distracted by your authoring package with all the design and multimedia options at your fingertips. Resist the temptation to just dive in and begin creating content! Instead, take a step back and construct a clear outline of your course. For a great eLearning course outline, we recommend including the following at a minimum:
Course objectives
Prerequisites (if any)
Intended audience
Evaluation criteria
Recommended pace (or schedule)
How to get help
Further Learning Avenues
Your main course content
At the end of the day, content will make or break the success of your online course offering, so make sure this is where you invest the majority of your attention and time.
2. Quality Design and Presentation Does Matter
While content is the most important aspect of a quality eLearning offering, design shouldn't be totally ignored. We recommend leveraging existing design templates that may be available from your SCORM content authoring tool. If a custom template that fits your exact needs is required, enlist the help of a design professional, but make sure you engage them after the majority of your content has been assembled so they can appreciate the wider picture. Make sure that any audio or video work is professionally recorded or done using professional techniques. Things don't have to be perfect, but they do need to reflect a high level of quality, or people may be distracted from your great content by your poor design.
3. Create a Clear Educational Context
One of the things that separates experts from novices is their appreciation of the educational context surrounding their subject of expertise. An expert will be able to not only articulate the concepts and particulars directly relating to the subject in question, they'll also be knowledgeable about tertiary ideas and the historical development of the subject. One of the best things you can do for your students is provide them this context as much as possible while going through a course. Try breaking the explanation of contextual topics down and spreading them out throughout your course so as not to overwhelm. This is also a great way to introduce your students to other courses you may provide or pique their interest in further study!
4. Test and Iterate
Once you have a rough draft of your eLearning content assembled, compile it into a SCORM object, upload to your Learning Management System, and invite some friends, coworkers, or former students to take the course and provide feedback. Some training organisations provide deeply discounted rates to previous students when testing new content. Others pay experts to review their content for mistakes or areas of concern. Pay particular attention to quiz and test results and look for patterns that may indicate students are struggling to answer certain questions - this could be either due to poor explanation, a poorly written text question, or both. Make sure you regularly incorporate feedback throughout this process and deliver the changes to the person or persons who reported the issue.
5. Provide Quality Supplementary Resources
Throughout the learning experience, make sure you assemble and curate a highly relevant list of complementary and supplementary resources. We recommend dividing these lists into two types:
Complementary resources which are necessary for students to review and learn.
Supplementary resources which aren't necessary but to help provide more educational context.
These resources can be:
Powerpoint presentations
Videos
eBooks
External publications
Interview transcripts
News articles
Opinion pieces
Podcasts
Images
Audio recordings
There's almost no limit to the resources you can use! Anything that will assist the learner along their educational journey is fair game. Get creative! Remember to review and update this list of resources periodically, and for web resources in particular, make sure you check for broken our outdated links!
Conclusion
Creating fantastic eLearning content to distribute via a Learning Management System can be time consuming and frustrating at times. Don't worry, those feelings are normal. Keep sight of your goal, iterate your course in response to feedback, and you'll be delivering high quality education via the web in no time!
Interested in More Blog Posts Like This?
Download our free eBook 'How to Deliver Better Training 2013' to read this blog post and more!