One of our core values at Administrate is transparency, so we're starting this post with a confession: we're actively developing our product to be so 'sticky' that our customers never want to leave us.
What do we mean by 'sticky'? Working in the SaaS (Software as a Service) industry, 'stickiness' means creating an unbreakable relationship between our product, our team and our customers. We want our training software to become essential to your business, to share in your success and help you grow.
When it comes to improved stickiness resulting in business gains, many parallels can be drawn between the SaaS and training worlds. In our 5 recommendations below, we aim to show how improving your training company's stickiness can help retain and improve the lifetime value of your customers.
1. Actively encourage engagement
The primary goal at Administrate is to build a useful product - something that people engage with day-to-day, fulfilling their needs and exceeding expectations. If we develop a new feature for our software but few people are making use of it then we'll sit down and work out how we can get our customers enthused about it. That might be through a blog, video or our Account Managers calling to explain it in more detail.
Perhaps you have a customer who's paid for training in advance, but never booked it in? Think you're saving money by not actively approaching them and scheduling it? Wrong! If a customer never gets to experience your training, how can they ever know how awesome it is? How can they tell their friends and colleagues? When contracts are renewed, your customers may even blame you for not following up. Maintaining an active conversation with your customers ensures you don't fall off their radar.
2. Integrate with what's important to your customers
Just as important as developing our own software product, is developing integrations with other products and services that are important to our customers. Integrations with key tools like Salesforce, MailChimp, Zendesk and Xero (coming soon!) help make our product stickier by further ingraining it's ability to help training companies run their day-to-day operations. The more invaluable and integrated our product is, the happier our customers are and the less likely they are to move away from us.
As a training provider you can improve your 'integrations' through accreditations and affiliations with your respective industry associations. They add credence to your training product, ensuring that those looking for training will trust that you are the right company for them. Being able to offer certified or industry approved training courses means that learners are less likely to look for alternatives, improving customer retention.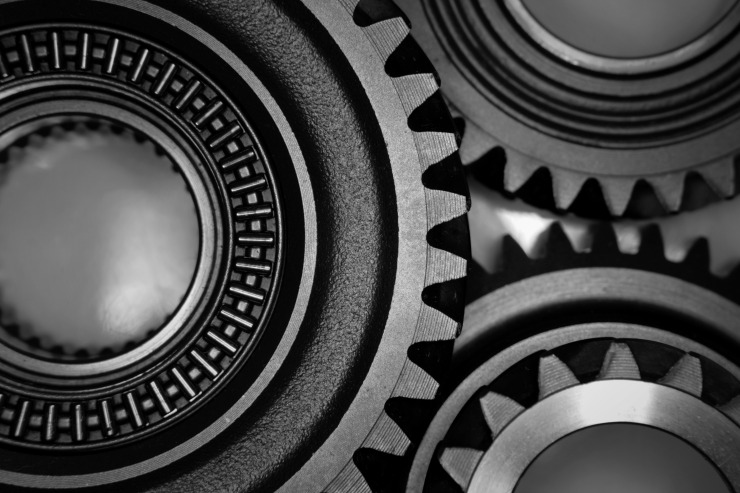 3. Recognise and accommodate scalability
As part of a fast growing SaaS company, we must scale with our customers. Often the time savings offered by implementing Administrate help our customers grow faster, meaning they place more demand on our system, which in turn places more demands on us. We relish this challenge and we've taken steps to ensure we're fully tooled up to support them, something that we reinforce regularly to help instil trust.
Providing these assurances to your training customers helps them have faith that you can scale with them - they're less likely to shop around for a larger provider if they believe that you have access to suitable resources to deliver their training needs today, tomorrow and in the future. You'll likely earn their respect for recognising that this will be a future requirement and planning ahead, thus strengthening your relationship further.
4. Invest in your team
Everyone knows that having a fantastic customer service team is vital right? Often our customers mention our team as much as our product when we ask them for feedback on what they love most about Administrate. When we recruit new employees into Administrate, we're looking for the right characters as much as we are the right skills.
The importance of employing people who know how to communicate with your target customers, those that use the right language and know the right way to approach difficult situations, cannot be understated. If your training is specialised, find people who can drop the right acronyms into the conversation and industry experience so they can relate to some of the problems your customers are trying to solve. You may need to pay a little more to get this level of talent, but the value to customer retention could well bridge that salary difference with interest. And of course, don't forget that Administrate allows your team to focus more on developing their own customer relationships by saving them lots of admin time!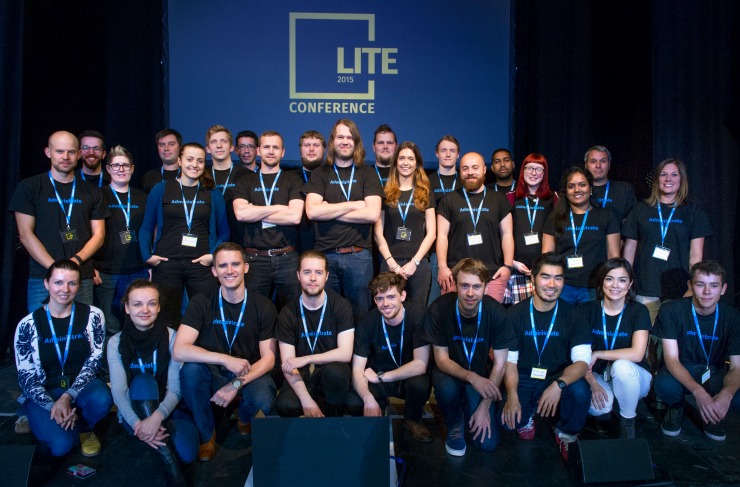 5. Embrace your industry
Finally, it's important to consider your customers perception of your business within the industry that you operate. At Administrate, we grew out of a training company so we understand some of the challenges our customers face on a day-to-day basis. We're always delighted when we receive feedback like "they really seem to understand training, and you don't always get that with companies that are providing software" (Claire Good at ForgeRock, thanks Claire!) - it validates that we're moving in the right direction.
Garnering the respect of the EdTech industry is one of the reasons why we created LITE (book your 2016 tickets now!) - our annual conference championing Learning, Innovation, Technology and Evolution. We wanted to get a chance to sit down with our customers, to learn alongside them and build even better bonds for the year ahead.
What can you do to cement your training companies position as a leading choice? Consider organising a local meetup for those within your industry, offering networking opportunities and monthly guest speakers. Run a monthly Twitter hashtag chat where you discuss latest industry news and share some of the resources you use to keep your training up to date. Find ways to differentiate your training company over others and your existing customers (and new prospects) will see you as an industry leader with your finger on the pulse. This may well be the differentiator when it comes to evaluating their options at the end of a training contract, making your company the obvious choice.
The end result…
Use some of the techniques above to make your training product stickier and monitor your customer attrition rate to see if it drops. Conversely, check if word-of-mouth referrals have increased too. Keep a close eye on social chatter to see if your customers are talking more positively about your training products - maybe they're praising some of your team by name, even better! Creating that personal bond helps improve stickiness and it's much more difficult to leave a person than it is a company.
We hope you found this post useful and welcome your thoughts on how to reduce customer attrition by making your training product 'stickier' in the comments below...
If you'd like to try out Administrate and see how it can help improve your training stickiness, sign up for a trial today.