Administrate helps training companies and training departments manage their "backend" operations, but this doesn't mean we're a stranger to training company websites. Most commercial training operations have a web presence and even training departments maintain some type of intranet presence (if not a publicly facing website of their own). Here are some mistakes to avoid when planning a new website or reviewing your existing web properties.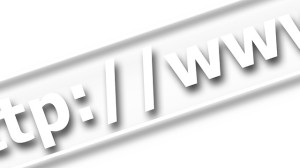 Mistake #1: A Website that's Hard to Update
This is the most critical mistake you can make with your website, as it'll mean you never update it. A quick litmus test is if you can't make a text change or put up a news posting in under a few minutes from start to finish, your website is not up to snuff. Five years ago needing to call a designer or technical resource may have been somewhat normal, but today there's no excuse. Online content management and blogging tools like the insanely popular Wordpress platform provide a modern, constantly updated foundation for your website that anyone can manage.
Mistake #2: Course Listings or Schedules that Don't Update Automatically
If you make a change to a course schedule or event within your training administration system, does your website automatically update to reflect this? If not, you're in for quite a bit of manual work that may or may not get done, leading to confusion. Many commercial training providers are constantly updating their event offerings in response to market demand, instructor availability, or venue availability, and this kind of churn can mean a lot of time lost in activities that aren't productive. Many training administration software platforms (Administrate being one of them) provide ways to link your website to your back office so you don't have to worry about these kinds of tedious (yet important) tasks.
Mistake #3: No Option for Online Course Booking
Can your customers visit your website, see your course offerings, check times and locations, and then book onto a course? If not you're missing a potentially huge market. It's also adding another friction point to your sales process as now customers need to either send you an email or pick up the phone. Things as simple as life getting in the way - a doorbell or some other distraction - can be the difference between them booking onto your course or forgetting and going with a competitor. Even the best, most effective, frictionless websites only convert 1-3% of their traffic to sales - why make things more difficult?
Most training management platforms will provide an online booking option. Things to look for:
Tight integration with your backend operational systems.
Payment provider / processor integration.
Easy to integrate into existing websites.
Mistake #4: No Recent Website Updates
You wouldn't leave the lights off and doors locked to a training venue when you're expecting students to arrive for an event, but this is exactly the message you send to prospective customers if you don't regularly update your website.
Updating your website regularly has several advantages:
It signals to (human) visitors that you're engaged.
It signals to search engines (non-humans) that your website is active which will influence search engine rankings.
Each piece of quality content you add will earn you credibility with your audience, particularly when compared to a competitor's stale website.
Mistake #5: Not Responding to Requests via Your Root Domain
It's amazing how often this happens. Our website address is www.GetAdministrate.com which means our root domain is "GetAdministrate.com". Make sure your website works on both addresses, which should both be valid. We often see beautiful websites that have great content, are regularly updated, and accept online bookings not work when typing in just their root domain. Get your web host to fix this for you if it's not working on your site.
Maintaining a website is an ongoing task, just like the rest of your training operation. Don't forget to invest in it regularly!