We encounter a lot of different training companies within a variety of industries at Administrate. Despite the wide range of training on offer, we often notice commonality in how successful training companies deliver quality training. These tried and tested methodologies, well-refined processes and approaches to business form a definite recipe for success. So what are the key components that make a training company exceptional?
In this post we discuss the seven ingredients common to most successful training companies.
1. They innovate
Successful training organisations are leaders within their industry. Not content with following the pack, they'll take calculated risks and test the waters by trying new things. Change isn't feared within these companies, it's embraced. They also have their fingers firmly on the pulse of the learning industry, closely monitoring the latest trends and contributing to industry discussion. Adopting a 'big picture thinking' approach to their business, they're not afraid of failing on their road to success, provided failure breeds learning for next time.
2. They don't procrastinate
Time. Wouldn't it be nice if we could have a little more of it? However, until 'Back to the Future' becomes a reality, we're constrained to the familiar 24 hours in a day. Thus our only option is to become more efficient in how we use the time we have. And that's where successful training companies excel. They don't know the meaning of procrastination, they just get things done.
When tasks appear to be taking too long, when there's too many manual processes or when frustration creeps in - they'll evaluate the options, find process improvements, consolidate systems and find ways to automate. They won't accept that there's no better way and throw out the age old mantra "but that's how we've always done it".
They might not always be right in the decisions they make, but they'll score the goal quicker the more shots they have on target.
3. They challenge themselves (and ask to be challenged)
Oscar Wilde famously said, "when people agree with me I always feel that I must be wrong". A successful training organisation isn't complacent, they won't surround themselves with 'yes men and women'. They want to be challenged. Rather than accepting generic positive feedback as translating to 'no room for improvement' they'll push for more detail and get to the crux of useful feedback quickly - always striving for continual improvement. Ingrained within their company culture will be the ideology that - every scheduled course is an opportunity to deliver it better than last time.
Wary of being blinded by their comfort zone, a successful training organisation will have frank and honest conversations both internally and externally, regularly reviewing business performance. Rather than wait for customers to ask awkward questions, they'll ask them of themselves so they're better prepared for the inevitable.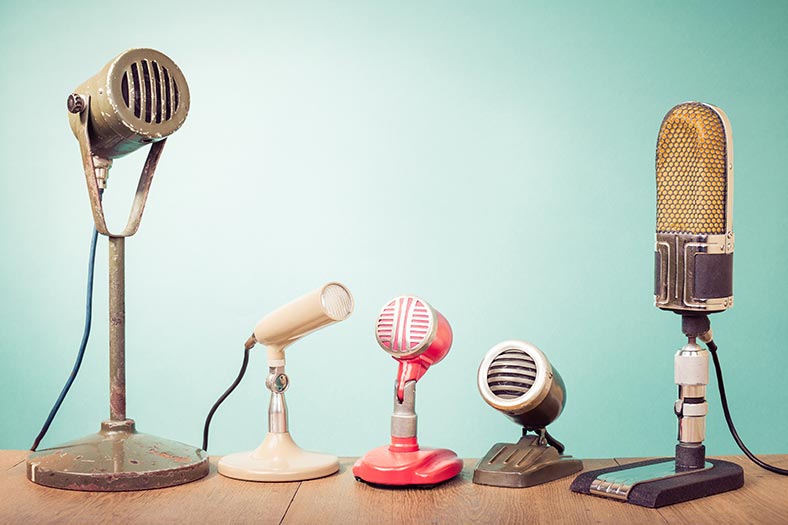 4. They communicate
Successful training organisations are well-versed in the language of the learning industry. Adept at communicating with customers, prospects and industry peers, they know how and when to pitch their value, understanding that communication is an essential ingredient in being seen as experts in their field.
They maintain this strong customer dialogue through a regularly updated online presence. Blogging regularly themselves, they'll also comment on the industry blogs they read and communicate with their customers and prospects via email marketing. Instead of a one-directional stream of corporate social media updates they'll ask questions within their networks, contribute to social discussion and share industry insight regularly. They might even go one step further and run monthly Twitter hashtag chats or networking meetups to quiz and communicate with customers, prospects and peers.
5. They're accredited
Astute training organisations seek to become accredited within their industry, understanding that trust is a key component of the purchasing decision for those seeking training providers. Providing that all-important seal of approval, market exposure and networking opportunities with like-minded professionals, accreditation can also often mean more valuable CV fodder for those completing the training.
6. They push suppliers and partners
Smart training companies know that great learning and development often comes through collaboration. That collaboration should extend to suppliers and partners to help collectively drive the training industry forward. Leaning on your system and software partners to find a solution when you've a problem that can't be solved internally is a common strategy. At Administrate, we welcome feedback and requests for new software features - it tends to correlate with more active users, meaning we're closer to achieving our vision of becoming the must-have tech within the training sector.
7. They invest in their people
Any training company worth it's salt will eat their own dog food. That's to say, they'll understand the value of continual learning and development, investing in improving the skills of their own employees.
Employees within successful training companies are on the cutting edge; the very forefront of their industry. They're well known, respected and hugely passionate about what they do. While the usual success metrics are important to them, they 'look beyond pass rates' and care about their learners.
Be trailblazers
If you work within the training industry, you'll almost undoubtedly be familiar with many of the above. However, perhaps there's an opportunity to add another ingredient or two as you strive for better performance. Ultimately, we believe the most successful companies are trailblazers, be that in the training industry or otherwise. Dictionary.com defines a trailblazer as;
"a pioneer in any field of endeavour"
Our simple takeaway from this post? Be that pioneer.
Want our recipe for success? Take a free trial of Administrate and discover how it can help save you up to 50% of your admin time - leaving you with more time to focus on the 7 key ingredients to your training company's success.
Download our Best of the Blog 2016: Training Providers eBook
Did you know this blog post appears in our Best of the Blog 2016: Training Providers eBook? Download it for free now to read lots of our favourite posts from 2016!