We write often on this blog about helping training organisations scale, but what happens on the other side? What happens when a training organisation has battled the growing pains, and evolved into a matured, large training company? Typically, you'll probably have battled through the growth phase with a mix of systems, spreadsheets, sweat and tears.
Maintaining a positive growth curve is one of the hardest things that any large company can do. This is made especially difficult by the fact that the larger an organisation becomes, the harder it often is to roll out a sweeping change and get everyone on board. This list doesn't cover everything that a large training company needs to maintain it's growth rate - but if you're missing one of these, you should think about getting in touch about training management software sooner rather than later.
Reporting That Works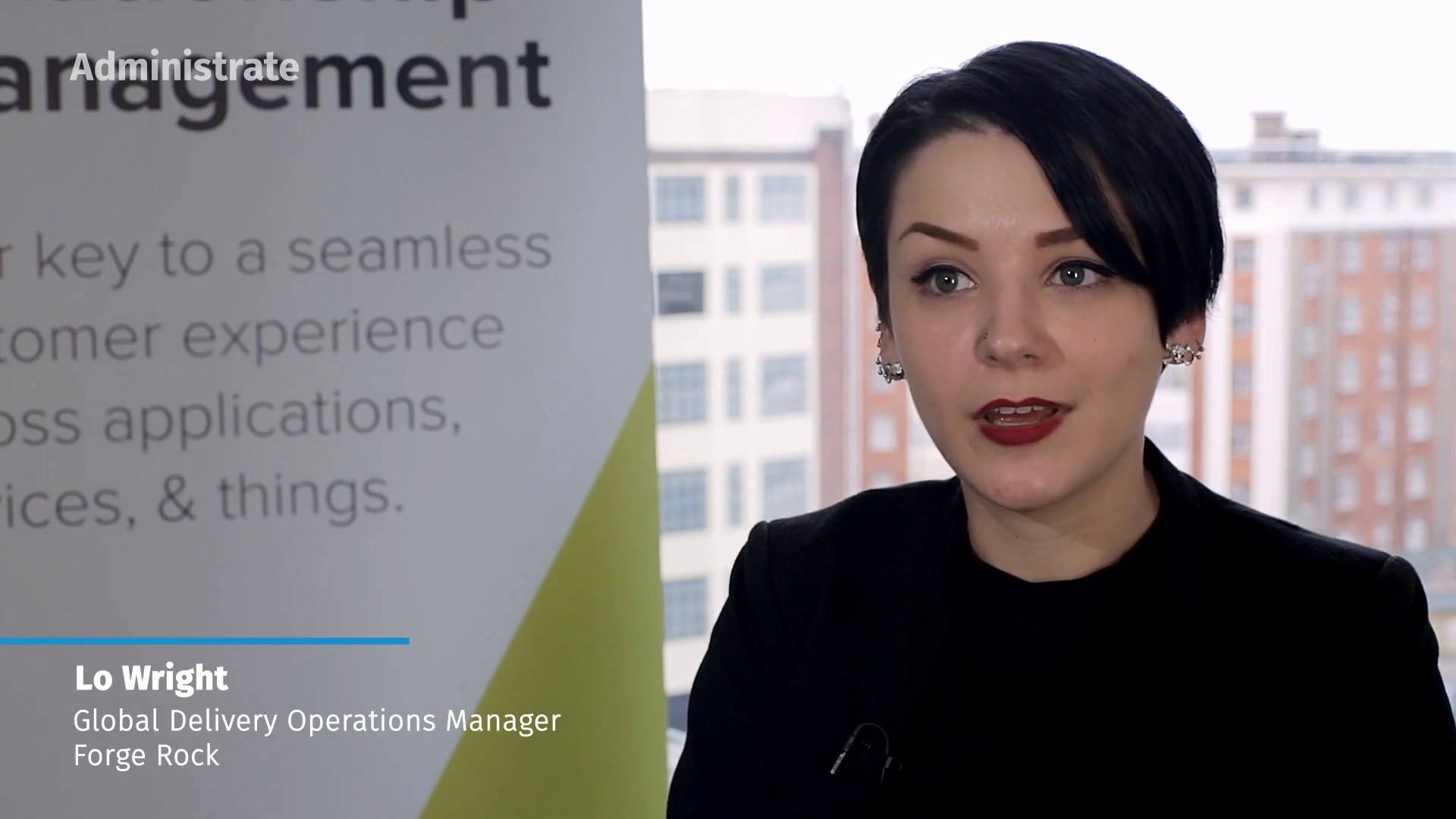 Admittedly, that might be one of the more vague headings you'll see on this blog. However, the fact remains that without clear and transparent reporting on your training operation, your organisation is doomed to a lifetime of struggle. Having a strong and dependable reporting engine that is flexible to your needs, and can stretch with you as you grow, is vital. Not got the tools in place? Until you get an industry leading engine in place, check out our reporting templates here to get moving in the right direction. Or, watch the below video to see how Administrate helps ForgeRock save time when managing their training operation
Effective Team Management Software
As a team grows, so too do the lines of communication required to keep the whole thing running smoothly. As you can see below, the number of communication permutations that grow can easily become unmanageable (image courtesy of Agile Business Manifesto).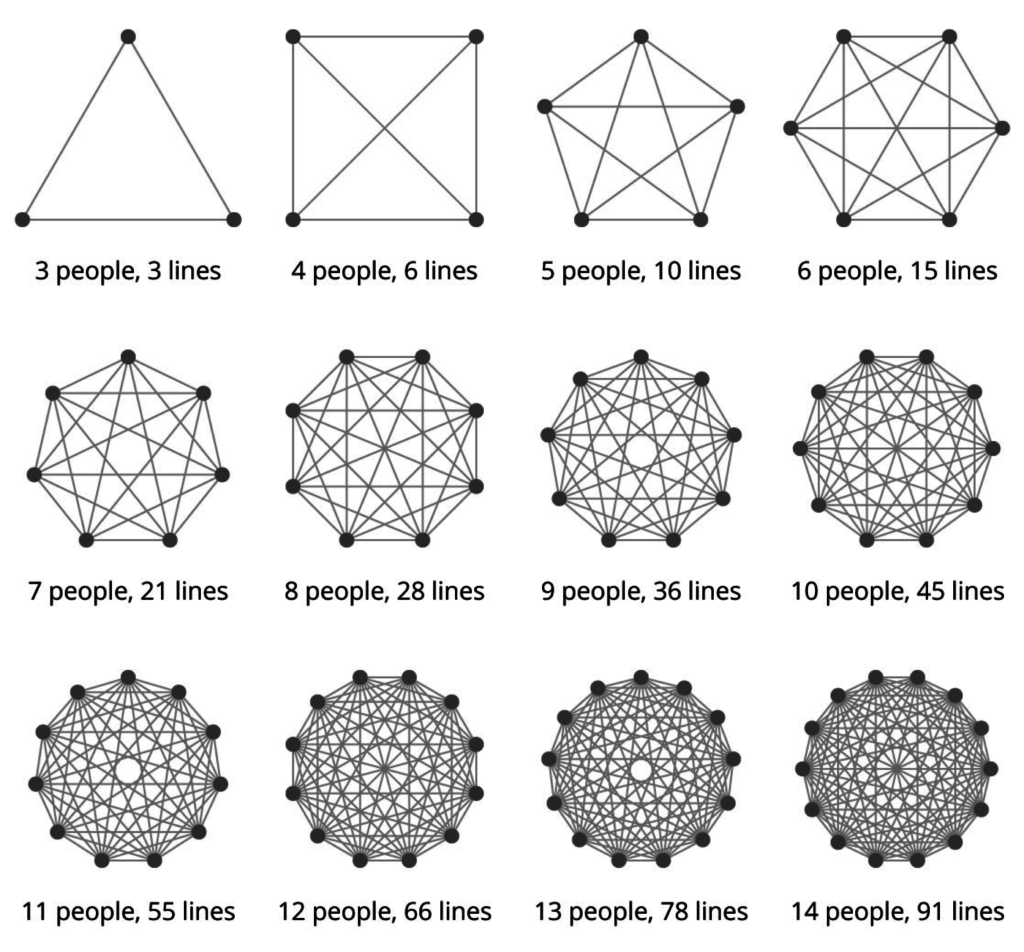 Managing each of these requires organisational transparency, and ultimately, avoid certain conversations entirely. Administrate helps teams navigate around this through discussion forums, a Wiki-inspired knowledge base, and easy to use availability and holiday tracking. This means that you know exactly where your resources are, and what problems are being faced by teams, at all times - without having to wade through all the cat pictures and Christmas party invites!
Integrated, Easy to Manage Finance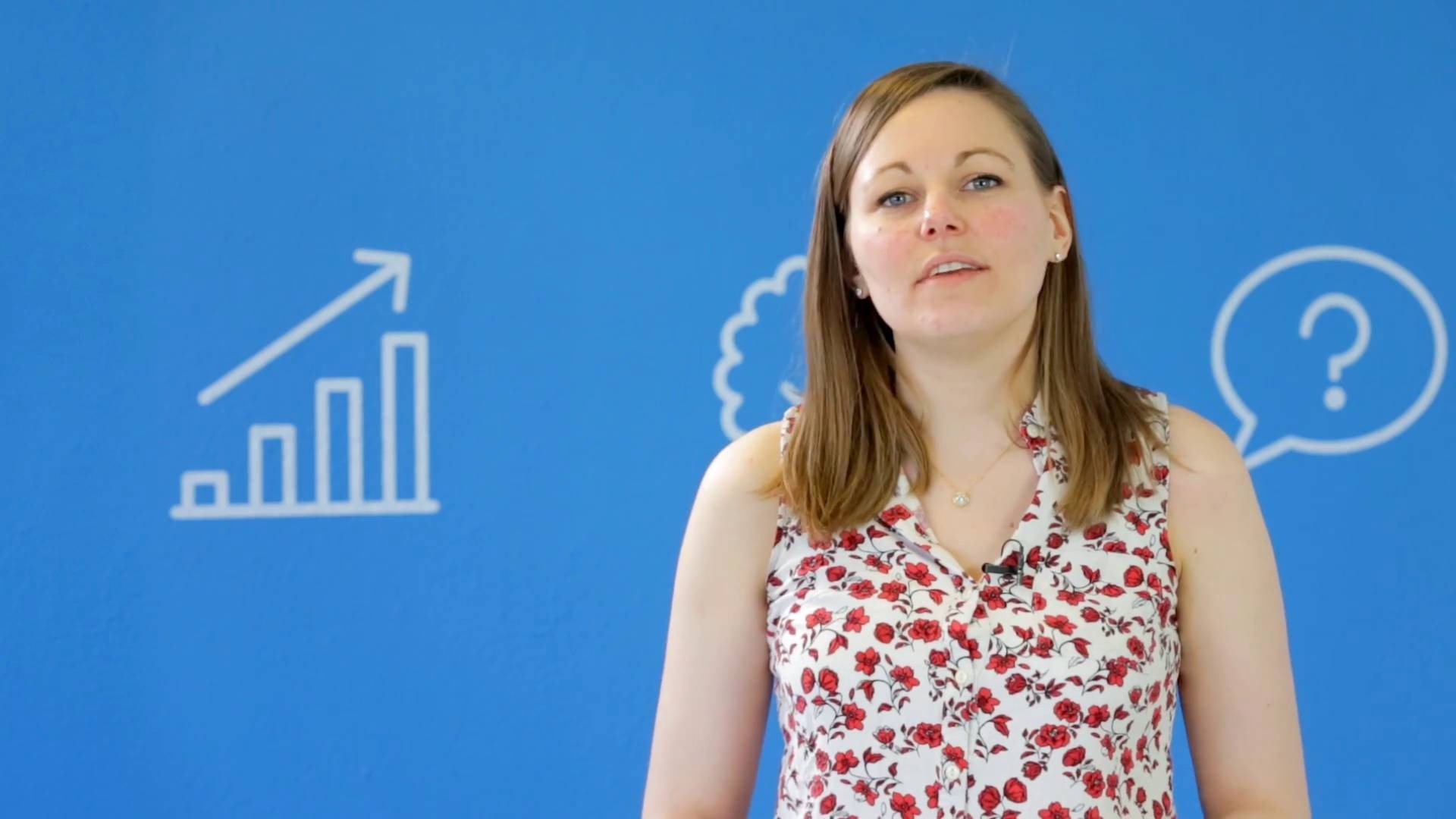 If there's one part of your entire operation that can't afford to have a hiccup, it's your finance centre. It doesn't matter how wonderful your sales team has done in gaining new business, or how brilliant your product or service is - if people don't hand over currency in one way or another, you can't survive. Put simply, a lack of cash flow is like a heart attack to your business. With Administrate's integration with Xero and compatibility with numerous other financial platforms, you can tether your business's financial growth to your operational nerve centre.
Top Tip: Want to have even greater visibility of your projected future cashflow? Check out our office building buddies, Float. It's an easy to use add-on to Xero, QuickBooks and FreeAgent, and enables you to make strategic decisions with greater visibility on your future cashflow and plan for those dreaded "what ifs".
A CRM Built For Training
If you put "CRM" into Google, you'll not be short on purchasing options or reading material.

Just the 57,500,000 results. Don't worry though, let's search CRM for training. That'll make it easier, right?

Nope. Still far more to read and process than anyone could ever need. Here's the question that you really need to ask, and that we like to think we answer best.

Yep, that's better. The benefits of a CRM have been known for a long time - having everything in one place, and being able to say goodbye to spreadsheets is the dream of many operations managers. And being able to see a clear and easy to evaluate sales pipe is arguably even better. One of the most common issues that teams encounter when implementing a CRM at any level, is getting people to use the system. It's understandable that people want to use old systems, no matter how efficient. But with an easy to adopt system with a track record of improving efficiency in the training field, there's no replacement for Administrate.
Automating Repeatable Tasks
Once a company has reached a large scale, chances are that the wheels that powered your growth have started to struggle under the weight of your success. That means it's time to find some ways to take the load off your admin team or older systems, and implement a solution that is designed for managing training at scale. With Administrate, you can automate your communications with templates, and save your team a ton of time and resources in the process. This automation runs deep within the platform, and allows you to make lots of time-consuming tasks a thing of the past - from student class reminders to almost anything you can imagine.
A Platform to Build Upon
"The wise man built his house upon the rock." Turns out that isn't just a chorus from a song, it's just smart planning. When you're bringing in software to either add to, or replace, your existing tech stack you need to be sure that you're building on a solid foundation. Even the most beautiful castle can't stand forever on sand. Administrate's attitude towards integration means that instead of trying to provide a "one size fits all" solution, we instead focus on being the best-in-breed back office solution to your problems. And then we couple this with integrations with industry leading technologies and tools. In the video below, Jim Maher, Co-Founder and CEO of Trigraph Professional Training, discusses how he came across Administrate, and how the approach to integration impacts his training operation.
Flexibility in the Technology
Ultimately as a business grows and reaches maturity, the processes that happen will be unique to that company. No matter how many templated approaches and best practice guides are followed, no two companies truly operate entirely the same. As such, you need technology that can be shaped and moulded into whatever you need it to be. With Administrate's powerful API, we make that a reality. Provided you have the internal resources, there's very little logic or process that can't be created within the Administrate engine. Or better still, you can use our Professional Services function to help you outline your project, and handle creating a system that's specifically tailored to your unique needs. This means that we don't impede or challenge your existing mechanisms, and can bring efficiencies and optimisations from the moment the system is implemented. Learn more about the implementation process in our short video below, or click here for more info.
What's Next?
Ready to take the next step, and get started with Administrate? Don't delay!
Click here to set up a demo session with one of our product experts!