Meet Phil. Phil is 26 and since graduating from University, he's been working as the sole Training Coordinator for 'Worksite Safety Success', a medium-sized health and safety training company, providing Instructor-led Training to construction workers. You may note that Phil looks rather happy (and wonderfully posed). He's picturing himself Scuba Diving on the Great Barrier Reef. Why is this the case? Well, Philip has always harboured ambitions to travel the globe, and one month from now, he'll make that ambition a reality. This is disastrous for Worksite Safety Success (WSS). Why?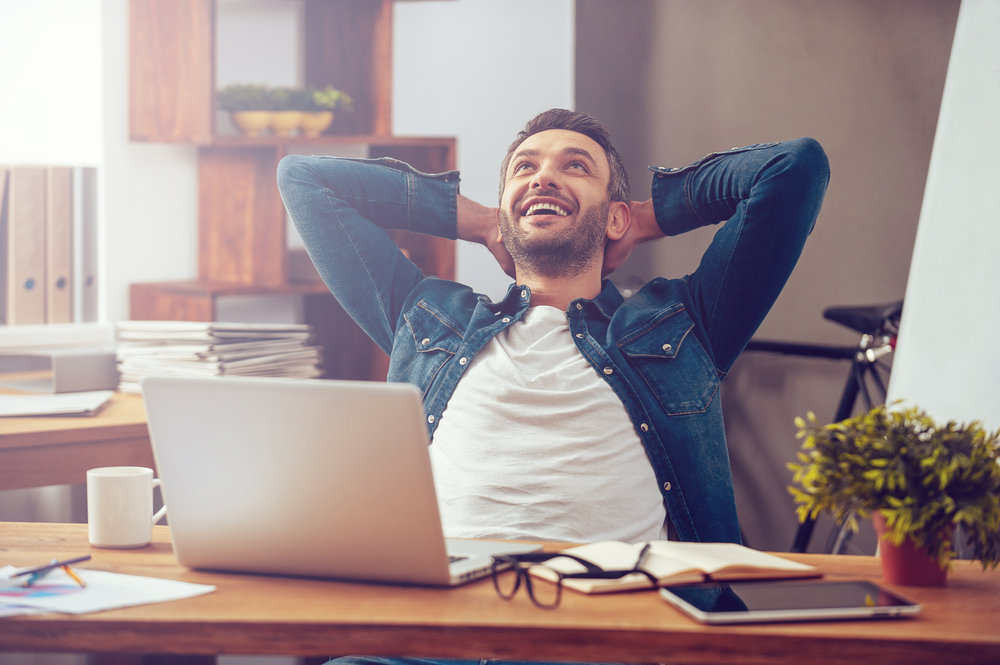 Phil holds the keys to all of their training coordination and administration
The phone rings in the WSS office. Jenny, the Booking Agent answers and takes a training booking from a regular customer. She adds the detail to an email and sends it over to Phil. Jenny's job here is done. Phil will take it from here. Phil takes the booking details and enters them into the same spreadsheet he created five years ago, it's a quirky number, with some crazy macros, but that doesn't matter as he's the only one that needs to use it.
From there, Phil will email all the attendees manually with joining instructions. He's got a bunch of templates stored in Word and just throws them into his email software of choice as and when needed. He then needs to send a report to the sales team to inform them that the 'using a buzzsaw safely' course on September 28 is now full. Oh, and that's another spreadsheet. He'll also allocate a trainer to this course and email them to let them know where to be and when. Phil has to do this numerous times per day.
Phil does his job well, but he's the only person that knows how to do all of this; he does it his way, and albeit it's far from efficient, it works. There may be trouble ahead...
Goodbye Phil!
Friday. Drinks in the office, a fond look-back at Phil's time at WSS and tears from Amy in Accounts. Phil is about to sling his backpack over his shoulder and get on that flight that offers much adventure. Farewell Phil.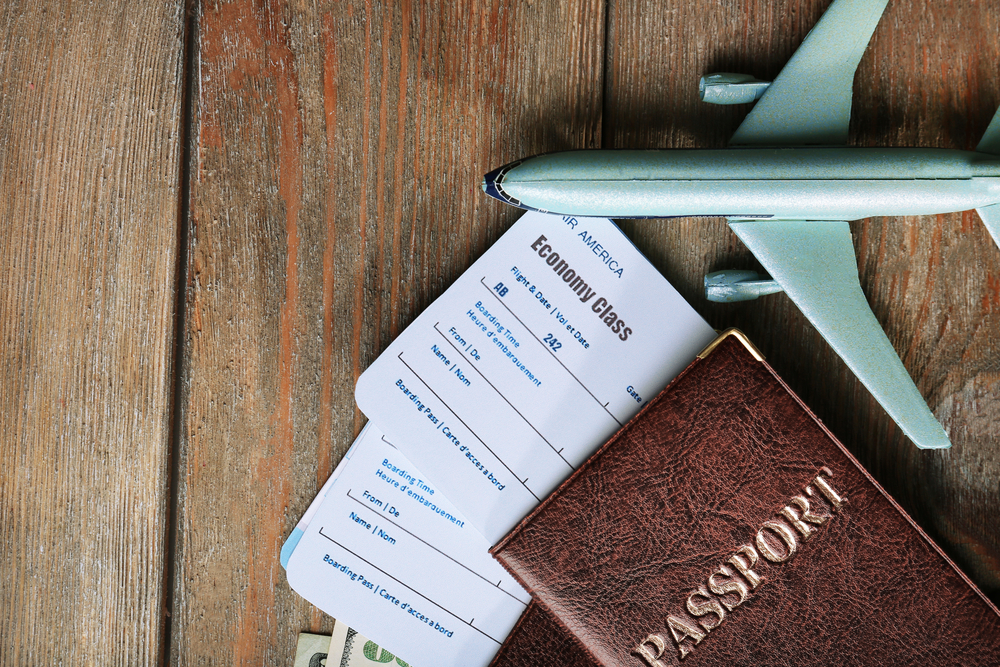 Life at WSS post-Phil
Debbie is the owner of Worksite Safety Success. She's got a lot on her plate and has always been happy enough with the way their courses were coordinated. She trusted Phil to do his job and avoided getting bogged-down in the detail. It's the Monday after Phil's departure and WSS is in chaos. The new Phil (Rebecca) sits down at her desk, Debbie gives her an overview of the role and sets her to work. Very quickly, questions start flying around the office. How does this spreadsheet work? Is there any space left on the buzzsaw course next week? In fact, who's even delivering it? Nobody knows how everything works! They thought they had a strong enough handover from Phil, but clearly not. Debbie is no longer happy. She needs to ensure that this scenario never unfolds again as far too much time is being wasted trying to fix the problem.
You can't put all of your training eggs in one basket!
Let's forget about Phil's travel ambitions, the fact is, that there's many reasons a person may be longer be present in your company:
Moving on to a new role
Paternity/maternity leave
Long-term illness
Career breaks
In an ideal world, you'd never put the power for all your training coordination in the hands of one person, but that goes without saying. That scenario isn't always avoidable though, and if that is the case, then you need to ensure you protect your company from future chaos. How can you do that?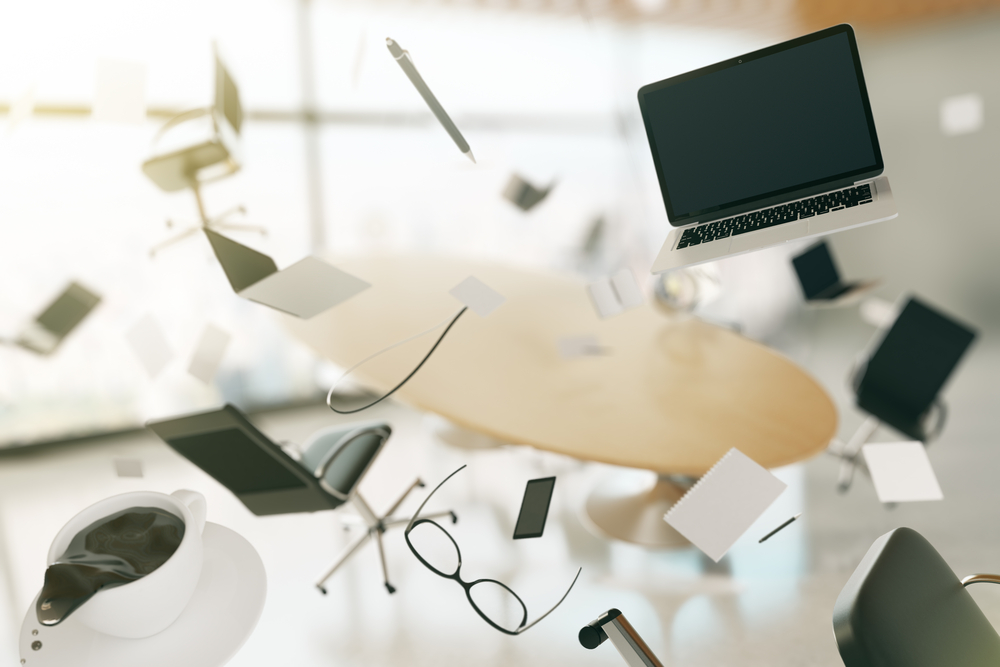 1. Include your 'Phil' in the on-boarding process
Bringing Rebecca into the company before Phil left would've have allowed him to show her how he does things, the quirks of his spreadsheets and so on. It's rare that an email handover with some pointers is enough when a so-called 'system' is so reliant on one person. Making that transition between people as smooth as possible is vital.
2. Have a centralised point for knowledge sharing
This lends itself nicely to point 1 - you need to have a knowledge base within the company that can be accessed by one-and-all. Keeping vital information in people's brains is not the solution! Gone are the days when you had to store files locally, in a system that nobody keeps up to date or can easily navigate. The 'cloud' allows us to store and share vital documentation, access it from any device and in most cases, everything is automatically backed up. A training company should be centrally storing not only vital operational information, but other important items such as course templates, resource lists and so on. An example of this exists within our Training Management System (TMS), which has a built-in cloud-based document storage and management solution.
3. Automate manual tasks
Phil and the WSS team operate in far too manual a fashion. From adding bookings to a spreadsheet, updating course availability and even the sales process (why not allow people to book online?), they're too reliant on one person carrying out multiple slow-moving tasks. Imagine how that time could be used more wisely ? Improving the actual training product the company sells would be a rather attractive action for a start. Using a TMS to automate learner communications, the sales process and beyond immediately reduces the reliance on team-members. When the person with all the wisdom is no longer around, the transition is a whole lot slicker. Automating tasks can also result in a smoother experience for the customer, especially around communication, and we all want that!
4. Rotate job function
Cast your mind back to Jenny, the Booking Agent that supplied Phil with the detail around a new sale. Imagine Jenny could've stepped up to mark when the post-Phil chaos reigned? If Phil and Jenny had spent time learning about each other's role, even experiencing it first-hand by actually doing it, the transition would have most likely been smoother. This type of job-sharing also offers employees the chance to develop new skills while learning more about key functions within the business. Taking a 'Learn One, Teach One' approach to internal learning can be an excellent way of educating across the business.
To summarise, you must make sure that when the day comes that your Phil leaves (sniff), your company isn't going to grind to a halt. Future-proof via incorporating the right blend technology, knowledge sharing and role responsibility. Please note, the people, characters and organisations named in the production are all fictitious and any resemblance to real-life is purely coincidental.
Talking about knowledge, have you seen how much great content we have on our Training Tips blog? No? You best click here then.
Download our Best of the Blog 2016: Training Providers eBook
Did you know this blog post appears in our Best of the Blog 2016: Training Providers eBook? Download it for free now to read lots of our favourite posts from 2016!