At Administrate we love to share our expertise with our customers and blog readers! In this month's Whiteboard Wednesday, James Tod from our Business Development team talks about the importance of attention to detail when coordinating training, and how Administrate can help. Enjoy!
Key Points
In order to deliver successful training, you need to work out the what (what needs to be delivered?), when (is it timely?), how (what form will the delivery take?) and who is going to deliver it.
You need to deliver the right information to the right people at the right time, otherwise mistakes can and will happen.
When it comes to instructor-led training, there's a huge amount of detail and organisation required, far more than eLearning.
How Administrate Can Help
Our Events system allows you to create your own task workflows, meaning you can organise and track all of the required steps. Getting into the habit of creating workflows reduces the margin for error, meaning you can focus on delivering the best possible training. You can also create and store recurring tasks that can then be dragged and dropped into new training events, saving you time by implementing a repeatable process. The devil is in the detail!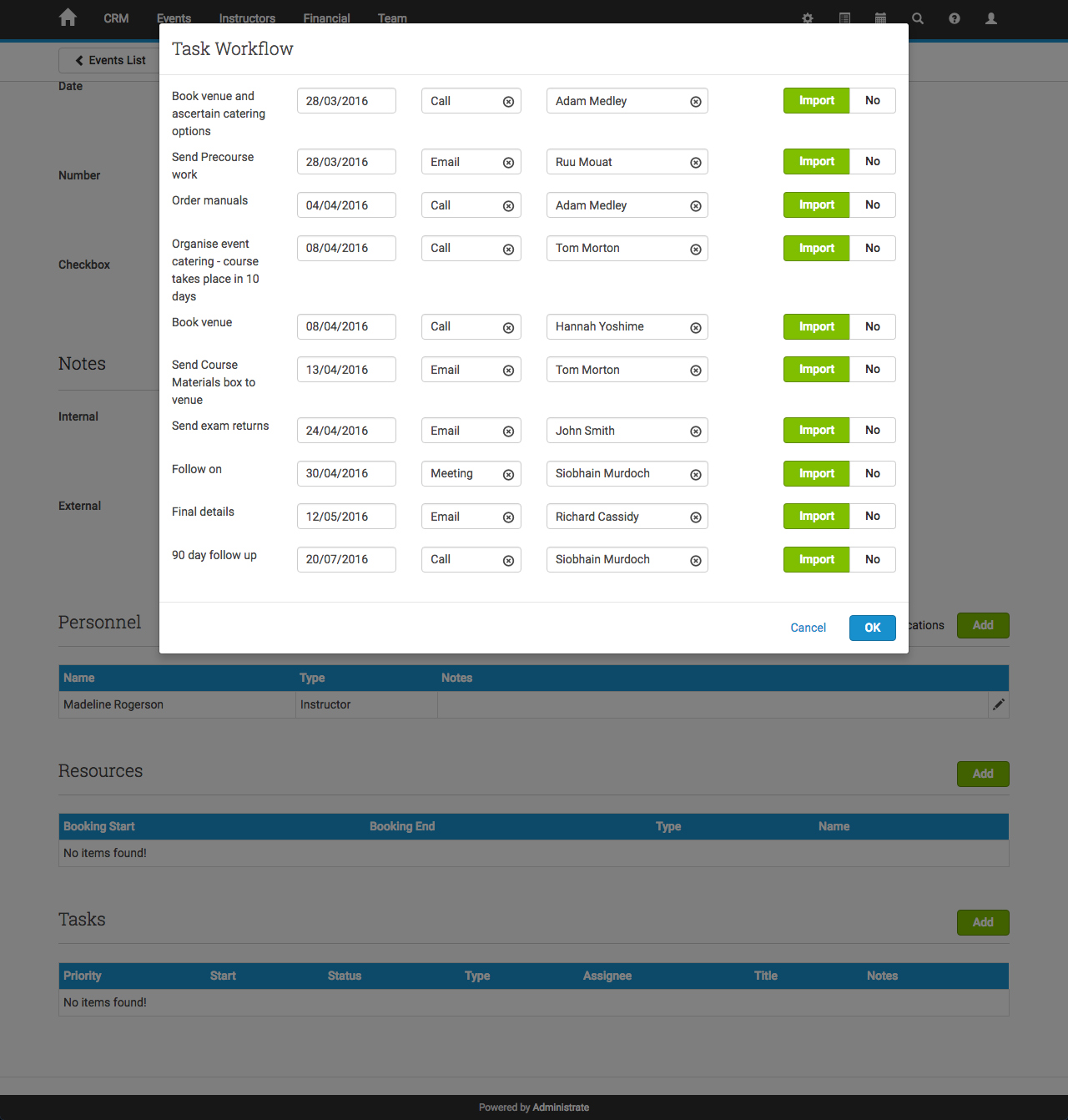 We hope you enjoyed this Whiteboard Wednesday and the brief look at how our events system can help you get it right every single time. Oh, and why you should always defrost the chicken! If you'd like to know more about how Administrate can help you, click here.
To read a full transcript of this Whiteboard Video, please visit our Resources page.