We are delighted to announce that John Peebles, Administrate's CEO, has been featured in CloudShare's latest eBook 'The Influencers Guide to Greater Training Efficiency and Scalability in 2019'.
The eBook is chock-full of advice from leading training experts and is designed to inspire professionals in all fields, especially those who train on software and technology products.
In John's contribution to the eBook, he takes a look at how you can invest in scalable systems that can track results with minimum team involvement!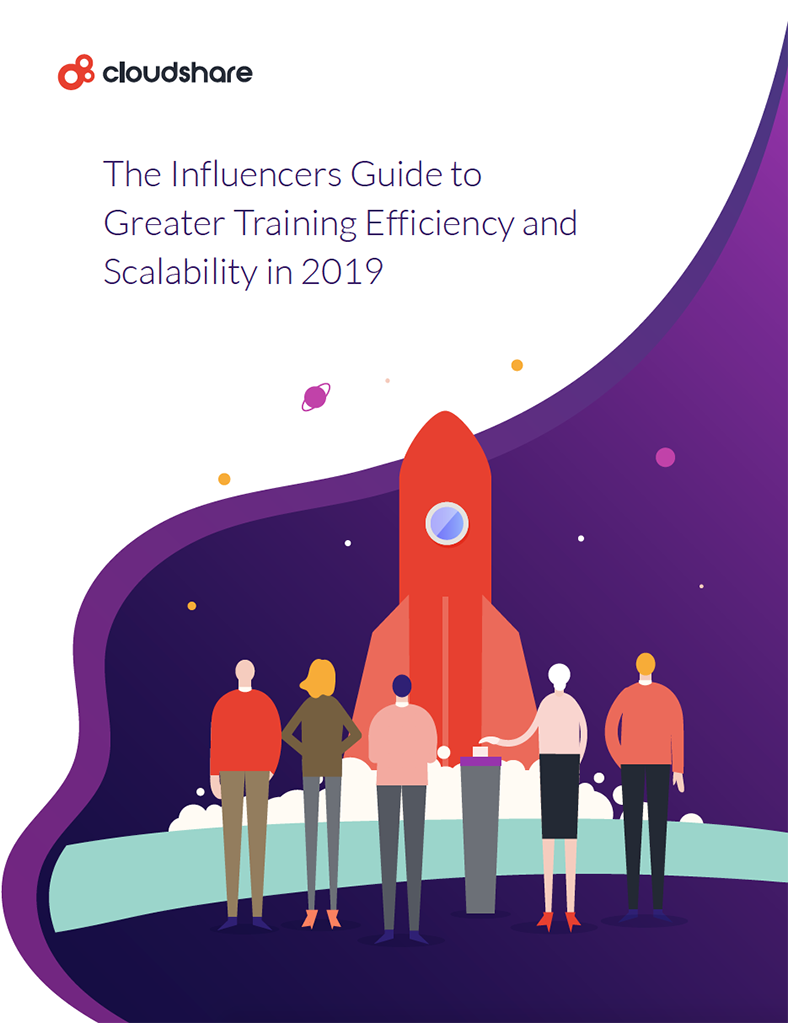 It's not easy being a training leader at software and technology companies today. To keep learners up to date, your department needs to innovate and advance as fast as your product and your business.

So how do you know where to focus to make sure your efforts will yield the greatest impact and excellent results?

Well, we asked some of the biggest names in the corporate training world for their advice.
If you want to download the eBook for free and read John's advice, as well as hints and tips from other corporate training experts, you can download it here for free!