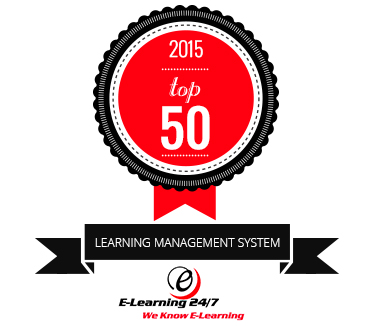 Last month we were delighted to discover that we've been ranked as one of the top 50 Learning Management Systems in the world, coming in at number 24!
The list, which is complied by Craig Weiss of E-Learning 24/7, selects the top 50 LMSs of 2015 from the 645 which he regularly tracks. All the LMSs are compared and ranked, with the criteria based on 15 different points, before they are sorted into the top 50 list for the year.
Since last year, we've worked hard to make our LMS even better by releasing several updates to our customers. We've updated our user interface, and made it even easier for students using the LMS to search for courses and materials which have been uploaded to the LMS, so they can quickly and easily find what they are looking for.
Our LMS was also recently ranked as #7 in the top 10 top ten "Next Gen" LMS platforms, again by Craig Weiss of E-Learning 24/7. Craig commented, "…if you want a built in CRM, built-in invoicing, P&L, marketing with a very slick UI and feature set, then look no further".
Three Products, One Integrated System
Our LMS is one of the three products which we offer our customers, alongside CORE, our training management system, and WEB, our website integrations.