Administrate are delighted to announce we have been ranked within the top 50 Learning Management Systems in Craig Weiss's latest ranking - the Top 50 LMS 2017 Report.
Coming in at 33 out of the 1000 other systems that were ranked is a huge achievement for us, and we ranked higher than any other Training Management System on the list! Since first being ranked in 2012 by Craig Weiss, we've consecutively featured in the Top 50 LMS Report every year.
The report is complied by Craig Weiss of The Craig Weiss Group at the start of each year, and is designed to compare and rank all the LMS systems available on the market, before ranking the top 50, which Craig describes as "the best of the best". Systems are assessed on System Related, Feature Related, Support and Training Related, and Technical Related aspects of their product, before all the scores are totalled up to give them an overall ranking.
Administrate's unique offering was praised for having transparent pricing and for boasting the industry's best Reporting Engine. It was also noted that we are built specifically to help manage training operations, as we provide a complete Training Management System, and eLearning is just part of all the amazing features that we offer. Also the fact that we were founded from within a training company shows that we know our stuff!
The report notes there are even more Learning Management Systems in the market this year, with 1000 being studied to compile the Top 50 LMS 2017 Report, so to be ranked in the top 50 is a huge honour, and a feat we hope to continue for years to come.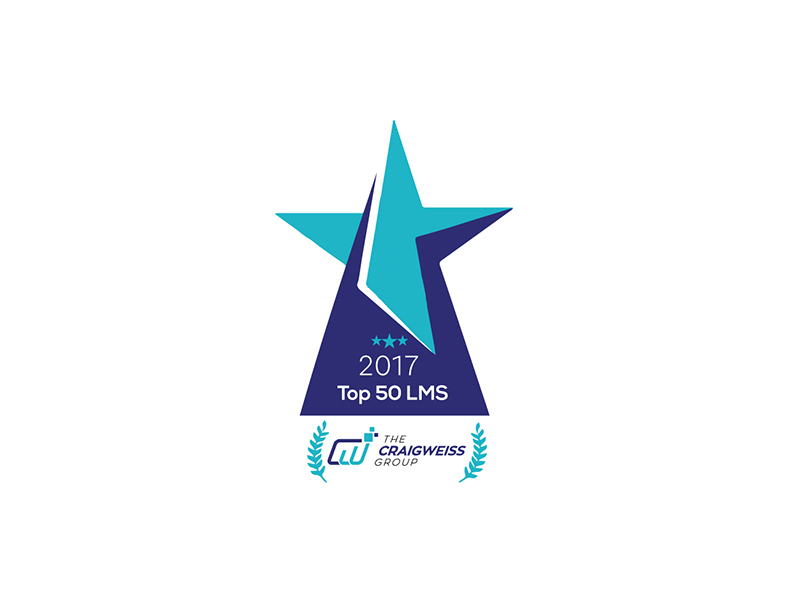 Craig Weiss is the CEO and Lead Analyst for the Craig Weiss Group and has been ranked by his peers as the most influential person in the world of eLearning. Having been involved in the eLearning industry since the '90s, he currently writes for the E-Learning 24/7 blog and is on the advisory board for The Moment, located in Plymouth and London.
You can purchase the full Top 50 LMS 2017 Report to read the entire top 50 rankings, and see Craig Weiss's full analysis of Administrate.