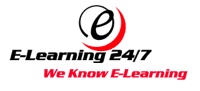 Last week we were really pleased to read that our LMS offering has been recognised as one of the top ten "Next Gen" LMS platforms in the world, coming in at #7! While the term "next generation" can mean a lot of things to a lot of people, the requirements set out by Craig Weiss of E-Learning 24/7 are pretty clear:
A Modern User Interface
Simple, Yet Robust - with special attention paid towards future direction.
They "Get It" - demonstrating deep understanding of their target market and solution.
Adaptable - can you use it for a variety of different eLearning?
Value for Money
Admin User Experience - this rules out systems who have a great student user interface but leave administrators confused.
Support and Service
These are many of the things we strive for when building our products and delivering our service, so we couldn't be happier to see Administrate LMS reviewed so favourably within this context.
As Craig says, "...if you want a built in CRM, built-in invoicing, P&L, marketing with a very slick UI and feature set, then look no further".
Companies around the world are trusting Administrate to run their entire training operation (not just their eLearning), and if you're interested, make sure you check us out!