We've just released a nice little update to our Learning Management System. Now students can search through the various courses and materials that have been uploaded to the LMS and quickly find what they're looking for.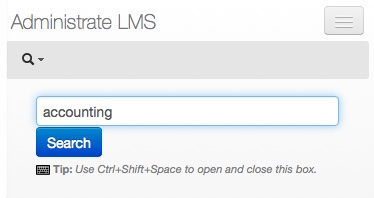 Students can click on the magnifying glass at the top of the menu bar and search the following areas:
Event Title
Resource Title
Resource Description
LMS Summary
Results that are returned are grouped by Event, and take a student to the page where that resource is located, with the resource in question highlighted to make it easy to see.
As always, we've made sure that the search function performs well on mobile devices.
Enjoy, and let us know if you have any feedback!