Our LMS has been ranked as the #1 Continuing Education LMS and #3 for Best LMS Thought Leaders as judged by Talented Learning.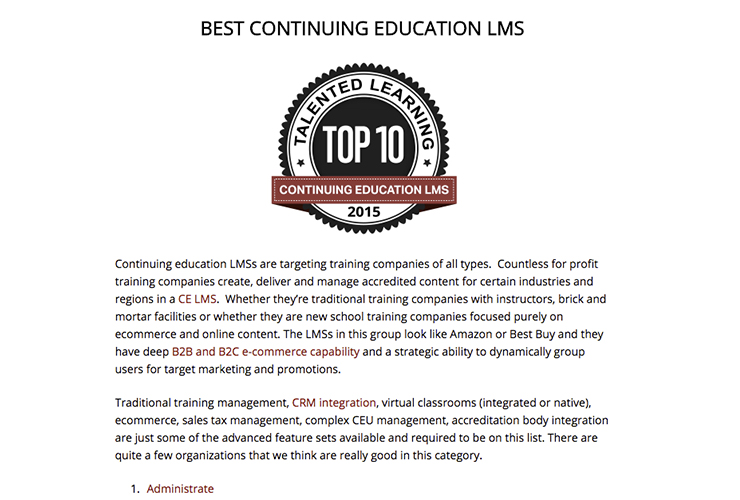 Talented Learning is an independent learning technology research firm and they're on a mission to map the LMS world. They've spent a lot of time over the past 2 years researching over 100 LMSs, so to make it onto their radar and to rank so highly is really impressive! You can see the entire winners list here.

Keep an eye out for some exciting announcements coming soon regarding our LMS!