Last week Administrate was delighted to welcome another high school student into our Edinburgh office for two weeks of work experience. We have a rich history of running work experience placements and internships with students who are keen to get experience in the tech industry, and we continued this tradition by welcoming Rebecca to spend some time with us.
We asked Rebecca to share her experience of her time with Administrate so our blog readers can get a little insight into what it's like to work at Administrate!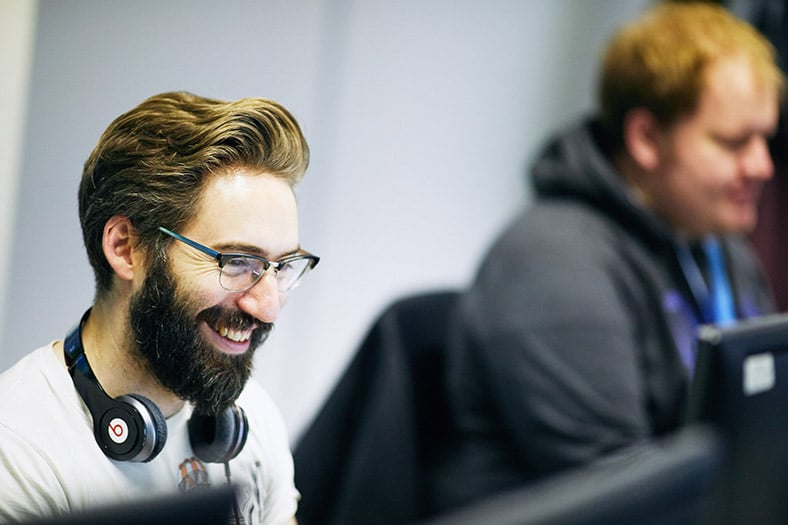 Rebecca Bonnar – Musselburgh High School
In order to gain some work experience, I spent the last two weeks with the Administrate Operations team. I am 15 years old and in S4 at Musselburgh High School. I ended up at Administrate through as one of the contractors who frequently does work around the office works with my dad, so was able to put me in touch with Sara and the Operations team.
During my time here l have worked with the Sales, Support, Marketing, and the designers on the Product team, as well as helping Sara with day-to-day tasks for the Operations team. This meant I got to work on a variety of tasks, such as:
Creating Excel spreadsheets.
Creating this blog post for Marketing.
Gaining insight into how all the teams work together across the business.
CV training.
Gaining interview experience by sitting in on internship interviews.
Creating new team signs for Administrate's engineering teams.
Creating PowerPoint slides for Administrate's weekly company meeting - the Pulse.
Analyse the results from Administrate's latest People Pulse survey - a company-wide survey to gain insight from the team members.
I have really enjoyed my time with Administrate; everyone has been so helpful and welcoming. I am so grateful to Sara and Jen for taking the time to spend with me and show me how the company works.
In school, I am currently studying English, Maths and Administration. I hope to stay in school until sixth year and then maybe go onto college to study Business Administration. This work experience has given me a great insight into how an office operates, and it is definitely what I would like to do in the future.
If you're interested, you can read our previous work experience placements posts here.