Last week Administrate was delighted to welcome two high school students into our Edinburgh office for a week of work experience. We have a rich history of running work experience placements and internships with students who are keen to get experience in the tech industry, and we continued this tradition by welcoming Cameron and Gus to spend the week with us.
We asked Cameron and Gus to share their experience of their time with Administrate so our blog readers can get a little insight into what it's like to work at Administrate!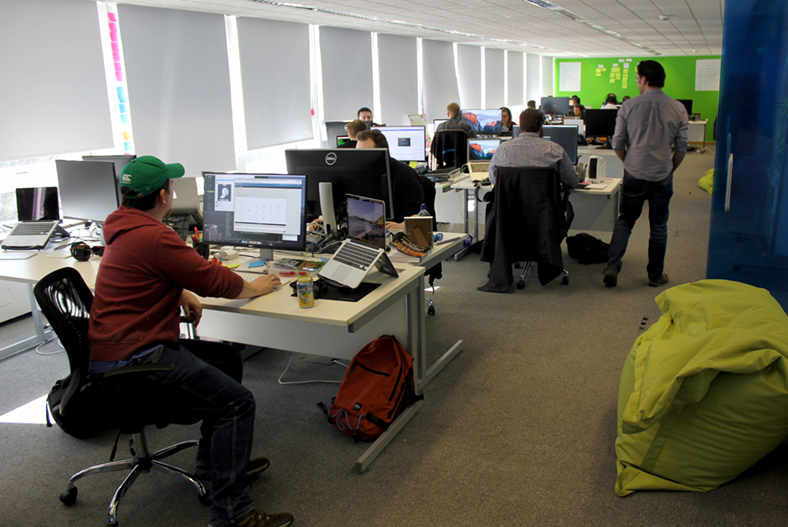 Cameron Hepburn – The James Young High School
Recently I came to do work experience with Administrate. I am 15 and am in S4 at The James Young High School in Livingston. During the week I worked with many different departments of the Administrate team. I had conversations with many people who do very different jobs from one and other and found out how, even though they are different, they work together so well to create the fantastic working environment that the office has.
I decided to do my work experience with Administrate because computer software engineering has always been what I have been interested in. I love tech and getting my hands in and playing with it and figuring out how it works. I feel like computer software is something that will always be needed as more and more things become dependant upon computers and technology and I believe that it will not be going anywhere anytime soon.
During my time here I have worked with many of the programming teams, the Support team, and have had discussions with many other parts of the company like Account Management, Sales, and even talked to the Marketing team's Automation Executive Layal in Administrate's Beirut office. It was fascinating to see how the Beirut and Montana offices link in with the one here in Edinburgh. I also was introduced to Administrate University, which has given me more of an understanding of how the company works and just how much work goes into creating such a fantastic workplace.
I have learnt a lot this week, and it has solidified my decision to pursue a career in computer science and then move down whatever path life takes me from there. Overall this week has been an incredible experience from getting to meet some amazing new people, to being able to have an insight into the kind of working environment that hopefully one day I will be working in and getting some hands-on experience of coding myself. I couldn't have asked for a better experience, and it is one that I will remember for the rest of my life. I look forward to keeping in touch with people in the office and hopefully starting an internship after I start at uni in a few years!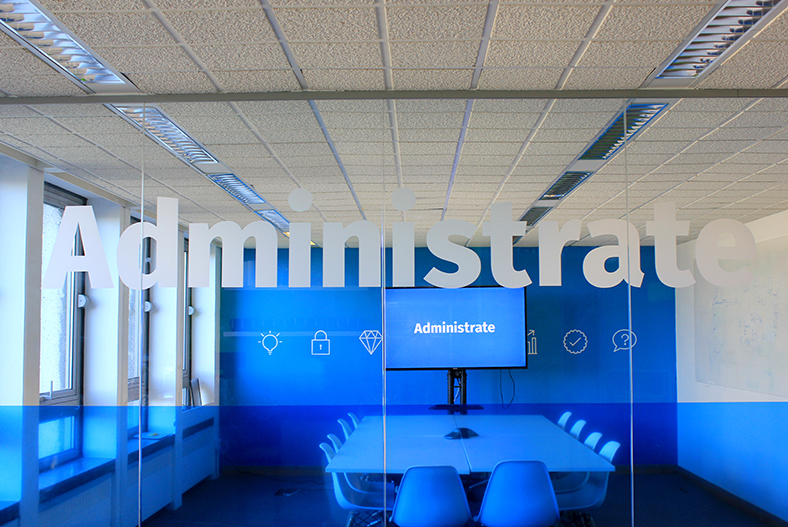 Gus Molyneux – Peebles High School
I've had a great time at Administrate this past week. The staff are kind, helpful and supportive. They're always positive and happy to answer any questions you have. When I arrived, I was met by Sara, who I had already been in contact through email over the previous weeks. She gave Cameron and me a tour of the building and the Administrate offices. She has been a big part of making my time at the company so enjoyable.
I spent a large part of my week with the different Engineering teams - Nickel, Iron, Calcium, Copper, and Mercury. I have now seen how they all work on different parts of the software in different ways and it has been really interesting to see how they work separately and yet collaboratively. I was also very fortunate to be able to speak to different people in other parts of the business too like Marketing and Sales to see how they contribute to growing the business as well.
It's been fascinating to see how the business as a whole fits together and how the different departments work together to create a coherent experience for the customer as well as a well-organised plan for everyone working to support the software.
I enjoyed computer programming before my week of work experience but spending this time at Administrate has given me a greater respect for anyone that works in the tech industry and has made me keen to pursue a career like this in the future. Thanks again to Administrate and everyone that works here. I hope that people doing work experience here in the future will have as great an experience as I did.