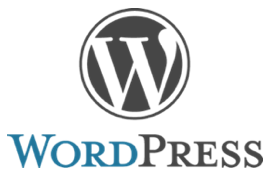 Today we're really excited to announce the wide availability of our brand new WordPress Plugin. Over the past year we've been heavily testing this plugin with several customers, and we're very excited to make the plugin available to everyone! We've designed this plugin to be easy to add to your existing WordPress site, or the perfect plugin if you're building a new website for your training company.
Packed With Features
For WordPress site owners, the Administrate WordPress Plugin should be all you need to:
Automatically list your courses as you add/remove/update them within Administrate.
Take course bookings and secure online payments.
Present Search Engine Optimised (SEO) course and event pages that will help you rank well with search engines.
Track down "abandoned shopping carts" if a student didn't fully complete the booking process.
Easy Installation and Upgrades
Like other WordPress plugins, the Administrate WordPress Plugin is easy to install (just takes a couple of clicks) and doesn't take very long to configure. Most customers are up in running in under an hour. Whenever we release software updates to the plugin you can automatically upgrade with just one click!
Don't Take Our Word For It!
Here's what some of our customers had to say about the WordPress plugin:

"Very, very impressed with the Administrate plugin and the whole functionality. Even better than I thought it would be. Really slick."
- Simon Crowther, Care Skilled

"The Administrate WordPress plugin helped us double our revenues! Now when we make a change in Administrate, it instantly updates our website, no more manual changes."
- Steve Booker, Kentec Training
No WordPress Website? No Problem!
If you don't have a WordPress website, we still have options for you - check out our integrations director and explore how you could use our REST API or Web Link products. Of course, if you've been thinking about taking the plunge on a new website, you're welcome to give our plugin a try and see just how much time and money you might be able to save! Check it out!