Are your employees getting what they need from your online training program? Or are they clicking away before they've acquired the key takeaways? This article features seven tips to improve your online training completion rates.
How To Boost Online Training Completion Rates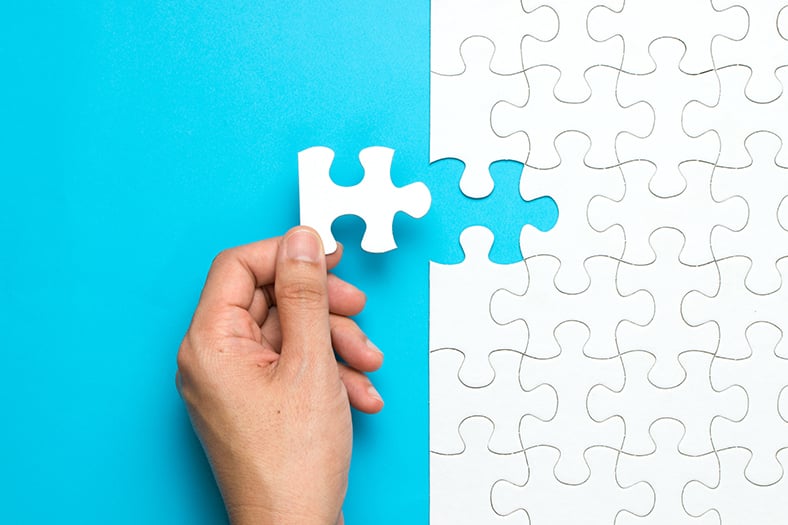 Recent studies show that online course completion rates are at 40% [1]. Which is a staggeringly low number, considering the time and resources companies invest in online training. While it is impossible to have 100% online training completion rates, it is possible to improve your current rates. It seems that only 4 in every ten corporate learners complete online training when MOOCs are used. Once you notice that employees are not completing your online training course, you need to act fast. Aside from monetary issues, very low online training completion rates point to dissatisfaction with the online training content you are offering. Here are seven tips to boost online training completion rates and help your corporate learners achieve their learning goals.
1. Humanise Your Online Training
Employees are likely to be less motivated when the entire online training process is automated. For example, generic online training recommendation emails or one-size-fits-all training paths will not be taken seriously. After all, a machine cannot adequately monitor progress. Some employees might be too busy to even read the automated emails. This is why it's best to always incorporate personalised elements. When you send out test results to corporate learners, for example, include personal online training recommendations. Provide links so that they can improve gaps based on their own strengths and pain points. Another way to humanise your online training is to develop a peer-based mentoring program. Employees work together to build skills and knowledge, as well as give each other moral support.
2. Incorporate Mobile Support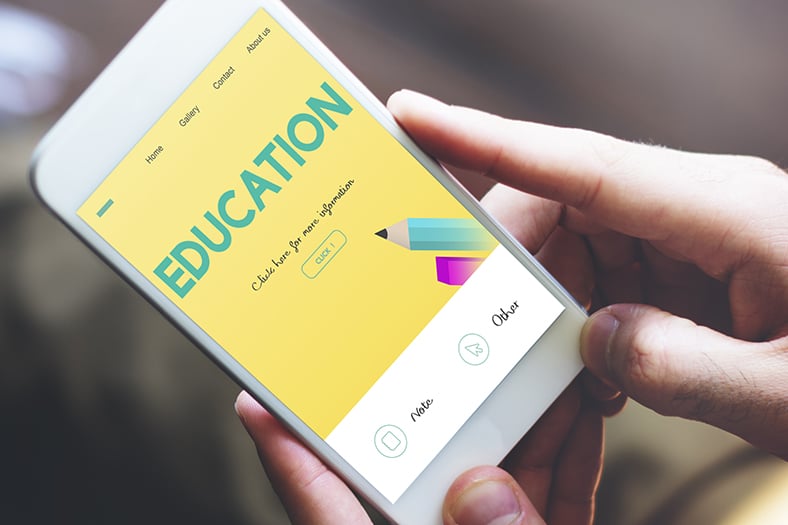 The truth is that very few companies incorporate mobile support. These low mobile support incorporation rates are a major contributor to employees not finishing online training courses. A large portion of your workforce spends hours on their mobile phones each day. Travelling to client meetings, conference, and other work events may also be part of the job description. Make your online training content easily accessible via smartphone and tablet so that they can always access vital online training materials. This kind of flexibility will boost online training completion rates and allow employees to get more from the online training experience. A responsive design LMS is an absolute must if you want to provide multiplatform-friendly online training content. Every member of your team will have access to the most suitable version of the online training course based on their device. Thus, they don't have to worry about bulky images or confusing navigation elements standing in the way.
3. Introduce Leaderboards
Everyone wants to be at the top of the class. Leaderboards give employees an opportunity to monitor their progress and compete with peers. They're more likely to complete the online training course if they know that it will bring them one step closer to the top of the board. This may not be the ideal source of motivation, but it's enough to bridge the gap until their intrinsic motivation springs into action. In addition, you should give employees the chance to opt out if they're uncomfortable with the competition. For example, give them the ability to choose badges or points over leaderboards.
4. Create A Sense Of Community
Being part of a community boosts accountability. Pair up employees with accountability partners who will provide ongoing support and motivation. You can do this by introducing an interactive corporate eLearning blog where corporate learners can talk about their experiences, challenges, and post-course-related content. They have the chance to share their journey with classmates, and this increases their pool of knowledge and improves engagement. All this translates into higher online training completion rates, as employees feel like they're part of something larger: an active online learning community of peers who can offer different perspectives and help them during their 'moment of need'.
5. Host Regular Q&A Sessions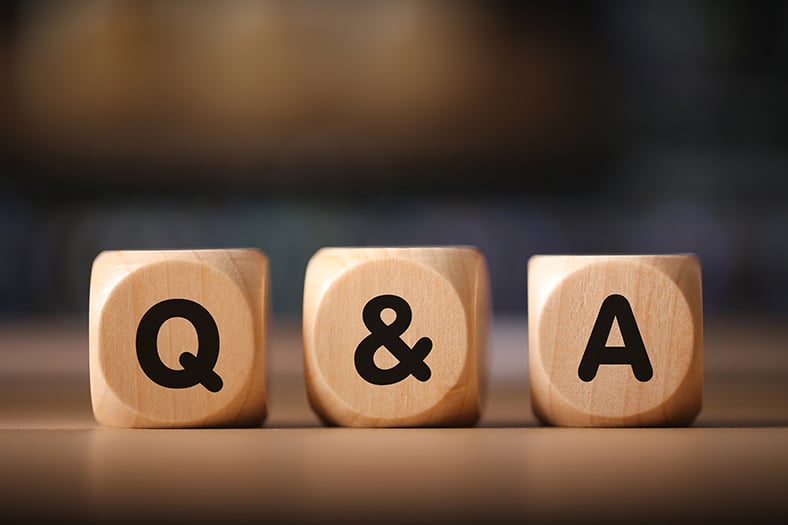 Set up regular Q&A sessions using social media, online discussions, or live video conferencing tools. This allows you to engage your employees and identify the challenges that might prevent them from completing the online training course. Create a casual atmosphere so that employees open up and share their honest thoughts and concerns. For example, start the live video event with a personal anecdote or appropriate joke to break the ice. Then open the floor to employee questions.
6. Offer Goal-Centered Rewards
Rewards help your employees to take pride in their victories, no matter how small they may seem. They also make them feel that their efforts are recognised and motivate them to keep doing better. Set small goals that will help corporate learners achieve the larger ones. Be sure to reward those who achieve these goals. Once they feel that their progress is tangible, they will work harder and eventually complete your online training course. Just make sure that the rewards don't become the centrepiece of your online training. They are there to reinforce behaviours and serve as a motivation 'bridge' until employees develop their own drive.
7. Explore The 'Why' Behind High Dropout Rates
Constantly monitor the progress of your corporate learners to identify those who have stopped progressing early on. Then send them an email asking the reason for the stagnation. Be careful with your words. Do not single them out or confront them. Instead, show corporate learners that you care and are willing to offer personalised support and recommendations to nurture their talents. People appreciate personal attention, and this can spark a meaningful conversation with underperforming employees. Their feedback can even help you identify gaps in your online training strategy that may be preventing other employees from completing the online training course.
Use these seven tips to make your online course more memorable and improve online training completion rates. Employees are more likely to see it through to the end when they feel like their feedback is being put to use. So, ask for their input and then use it to continually improve your online training strategy to suit their personal needs.
Are you in the market for a new Learning Management System with robust analytics and reporting features? Read the article 6 LMS Metrics eLearning Professionals Should Look For to discover the six most valuable LMS metrics that your Learning Management System should measure.
References
About Christopher Pappas
Christopher Pappas is founder of The eLearning Industry's Network, which is the largest online community of professionals involved in the eLearning Industry. Christopher holds an MBA, and an MEd (Learning Design) from BGSU. eLearning Blogger | EduTechpreneur | eLearning Analyst | Speaker | Social Media Addict