How can you improve your training operation and de-stress the people around you? One of the obvious answers is to take a look at the systems and procedure you have running within your organisation. Almost immediately, you'll find yourself evaluating different software options (perhaps several) that promise to save time and help you get more control over your environment. Great! But there's another option to consider as well - depending on the size of your team, the skills mix, and prior experience, you'll may find that building a custom solution is an option. Perhaps you already have a custom training management solution that you're thinking you might want to retire, but you're unsure? This guide will help you work through the decision making process of whether you build, buy, or retire a solution. At the end of this post, you can download a very helpful checklist that will aid your decision making.
What's the Goal?
Lets define a few outcomes (in order) we're going to want to make sure we achieve.
Save Time / Increase Throughput - we want to make sure that any piece of software saves us time and helps us achieve more with less. Perhaps this is through automation, perhaps it's due to a process change (for example, being able to take online course bookings and payments), whatever the reason, we're going to expect to be able to do a lot more with the same team.
Increased Visibility - a challenge for any business is maintaining visibility over operational items, costs, revenue (if you're selling training) and measuring outcomes. We're going to want to make sure we've got plenty of capability to see what's happening whether it's through dashboards or reports that you can define and tweak to answer questions you'll have about your environment.
Less Stress - Many of us rarely stop and think of how the systems, processes, and tools we use in our jobs contribute to our stress levels. At the end of the day, the work environment you're providing to your team does matter, and a high friction or frustrating environment is going to be something that will incur team churn over time. Contributors here are software usability, the rate at which you can see improvements delivered, and how the communications around these two play out.
Deliver a Better Product - By being able to do more and see more in a more relaxing environment, you should be well positioned to deliver a superior product to your constituents. Whether this means your students and instructors receive 3 automated reminders each instead of just one, or if it means plowing that saved time into improving your content, you should expect an increase in overall quality after the initial implementation period.
Future Proofing - Now that you've got a system in place, are you positioned to take advantage of future trends? If cool new tools or techniques crop up, are you going to be able to use them?
Reasonable Total Cost of Ownership - Nothing great in life is free, but software shouldn't cost an arm and a leg relative to the value delivered. The key thing here is to be aware of hidden costs in the form of surprises, maintenance commitments, or opportunity costs.
Some Background
Over a decade ago, I had the privilege of running a technology consulting firm based in the windy city of Chicago. It was a great experience that involved watching lots of Cubs games, eating deep dish pizza, and sampling dozens of Chicago style hotdogs! Life wasn't all sports and food though - one of our specialties evolved into rescuing clients from botched software projects. Our team would receive the call, spring into action, take stock of what was going on, recommend a solution, and help get it implemented. We also helped build several custom software solutions that ranged from a tool that helped visualise models for an industrial 3D printing operation to a complete Chinese takeout restaurant platform. To put it simply, we had a LOT of variety, and we saw, evaluated, (and built) a LOT of systems.
One of the most critical questions that we helped clients wrestle with was the Build vs. Buy decision. Often when faced with a challenge, clients would explore potential software solutions, then ask us to quote what it would take to build all or part of the solution. This was back before Software-as-a-Service was commonplace, so in many cases it was on-premise software, but the principles of the decision making process are the same, even if the technology has moved on.
Custom Software - Success Vs Failure
With my background as a software developer, I am often pre-disposed to want to build the exact thing that fits my needs right now. I've sold custom software solutions that were massively successful, championed the construction of internal custom systems, and I've personally seen how great these solutions can be. But I've also seen how painful they can be. Here's some things I've learned over the years to help in the decision making process.
When Custom Solutions Succeed
Within highly technical organisations. Custom solutions are usually most successful within highly technical organisations that have deep experience building and delivering complex technical solutions. In other words, most successful internally built systems live within software companies (either consulting firms or product companies).
There's no commercial alternative. If you simply can't find what you need, you only really have one option. In fact, this is how Administrate was born! A training company couldn't find what they needed to run their operation, so they built what eventually became Administrate.
There's ongoing support for both time and financial investment all the way from the top. Simply put, there must be executive level commitment to an accurate, ongoing resourcing plan for the custom solution. Without this, at the first sign of trouble or when any kind of alternative presents itself, the project will come under fire immediately. Building that custom solution? You need CEO support and approval. Ideally, the entire C-suite.
You can obtain a genuine competitive advantage. If your custom solution can help you get a leg up on the competition, it should probably be considered, but be careful here. In the past I've recommended you must be sure you should at least receive a 10x advantage in the near term on a project, and a 100x advantage over time vs. any off-the-shelf solution (or no solution) that your competition might be using, otherwise it's probably not worth it. The time required, resources, and budget are always larger than anticipated, and that perceived 10x advantage can quickly deteriorate in the face of unplanned items. Every seasoned technology leader has a story of arriving at a company who is shackled by an internal system that was whiz-bang five years ago but is now worse than off-the-shelf options the competition is happily using.
When Custom Solutions Fail
They're not properly resourced. Should be self explanatory, but even with the best planning, software projects consistently overrun in cost.
Lack of experienced management. Consider the fact that the majority (68%) of professional software projects fail. Most of this is due to poor requirements analysis, but a lot of it has to due with available competencies and poor organisational discipline.
Even when successful, they're eventually (and much more quickly than anticipated) overcome by commercial alternatives. Even in the best managed projects that consistently deliver against pristine and thoughtful requirements, it's unlikely that the investment you're making can trump even a fledgling software company that's dedicated to solving the same problem.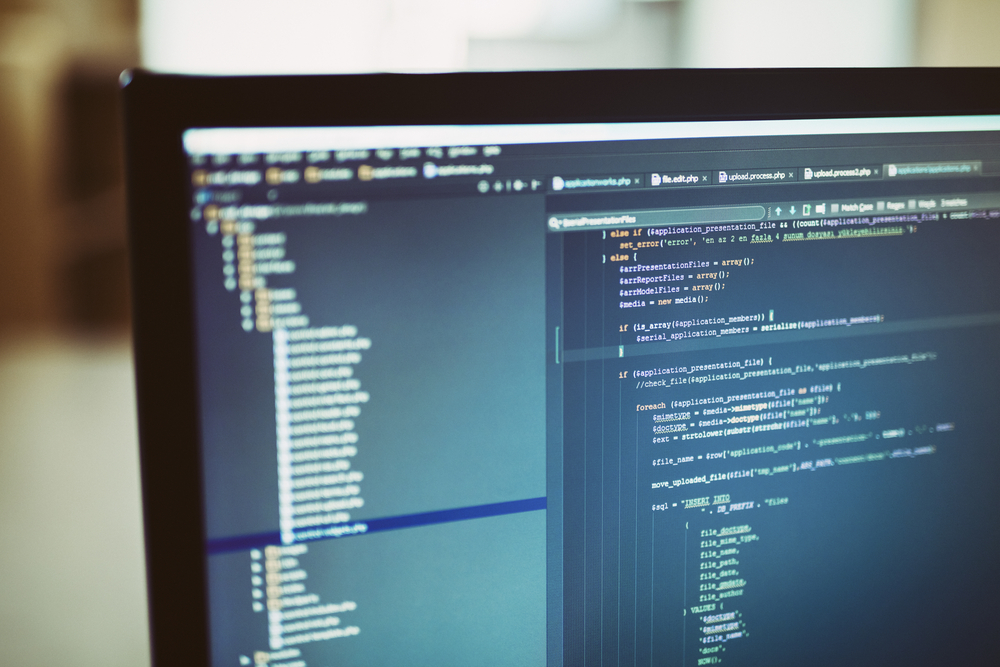 Commercial "Off The Shelf" Software - Success Vs Failure
The last decade has seen an explosion in the availability and prevalence of software solutions for a huge variety of industries and verticals. Much of this new software is "cloud" or "Software-as-a-Service" which means it's often sold as a monthly subscription. While the method of delivery and payment may have changed, the fundamentals of how to evaluate commercial software remain consistent.
When Commercial Solutions Succeed
There's at least a 65% overlap on your top must-have features. If you can achieve most of your most valuable must-have items with a solution, odds are it's going to be successful in achieving most of the goals stated above.
There's a roadmap that will address any gaps in the future. Nothing is a perfect fit, but if you can see that the solution you're considering is aware of the gaps and has a plan for them, you probably won't have to endure too long. As your organisation grows, you'll find the challenge won't be in waiting for new features, but rolling them out across your own organisation anyway.
There's strong values alignment between the vendor organisation and yours. If your organisations approach business and life in the same way, you'll have a common language and way of working that won't require constant backtracking or cause miscommunication.
The vendor is committed to investing in their solution and your success. Over time, the solution that receives the most investment will inevitably win. This is why the software industry is replete with examples of huge investments that are made into companies - the company investing the most tends to win in most cases. Closely related to this kind of investment is an assurance that this investment is actually translating into your success as a customer. This way you're actually benefiting from this investment, albeit indirectly!
They have an experienced implementation team that can partner with you. Most organisations don't implement software all day every day. Look for a vendor with a team that is dedicated solely to implementations. Ask if they're experienced with customers large and small, customers like you, and make sure they've got experience implementing a lot of customers (at least triple digits). Ask for referrals and testimonials about that specific team.
When Commercial Solutions Fail
A decision is made based on the "here and now" vs. an understanding of momentum and velocity. The tech industry is awash with examples of this happening. Netscape bowing to Internet Explorer. Flickr losing to Instagram. Hotmail losing out to Gmail. In the B2B space you can see a number of examples of CRM systems eventually succumbing to SalesForce. Google famously evaluates the value of acquisitions by adding up how many engineers a tech company has, they believe so strongly in the "more engineers means eventual dominance" formula.
Resistance to change. If you're not going to change, you're going to find it hard to get a new piece of software up and running. You will have to change something because nothing is a perfect fit.
Fixation on drawbacks or features that aren't actually material to the main goals of the organisation. Does something bug you about your new solution? Probably. Almost definitely! Is it directly impacting your success criteria that we talked about earlier? Make sure you focus on those things that directly impact your goals.
They don't afford flexibility within their product. Commercial solutions may not be custom to you, but they should be configurable. Things like sales processes, reporting, communications, and how your website looks should be configurable while still benefiting from a standard general process.
Few or nonexistent integrations with other vendors. No solution can be everything to everyone. Commercial products that try to do everything themselves and don't have a track record of (or plans to develop) integrations will become extremely limited over time.
Things to Know
The debate is often unfairly framed as a battle between "Rigid vs. Flexible". Yes, it's true that custom software can be built to meet any need. However, that's never actually an option, as you will be constrained by time, team size, and budget.
There is a quality difference between commercial software and custom software solutions. The development practices, methods of deployment, testing, technical oversight, disaster recovery options, and high availability options are drastically different between custom software aimed at one customer and commercial software with hundreds or thousands of customers.
There's a perception among Software Engineers that working on internal tools is "inferior". Unfair or not, this often means that those who are working away on custom software that's an internal tool will often view other work as more exciting or enticing. You'll need to plan for this and address it. Ignoring it will incur high employee churn risk.
With commercial software, you have company risk. With custom software you have people risk. In most cases it's more likely you'll have team churn, particularly once a software firm has hit a certain scale.
Events that feel unlikely, so-called "Black Swan" events, are surprisingly common in technology. So prepare. Software runs on computers which fail much more often than we think. Are your backups tested daily? Bad deployments of new code happen. Even broken water pipes or fires happen at a rate that would surprise you. You did have an offsite backup strategy didn't you? Even if you're in the cloud, you made sure you had a multi-geographic redundancy and failover plan right?
It's easy to build software. It's hard to build a product. It's even harder to deliver a high quality solution. Many technologists lose sight of everything that's required to deliver a high quality ongoing solution that's moving the organisation forward. Most of this work is non-technical and involves a broad range of experience that's uncommon.
Cloud isn't Cloud isn't Cloud. What exactly is a cloud solution? While most agree it's the next wave of computing, the definition can move around a bit according to who you talk to. What you're looking for is for a vendor to demonstrate "multitenancy". It's a fancy term that just means that you're sharing infrastructure with all other customers. This gives you additional security, scalability, and high availability. It also gives you an assurance that your vendor hasn't customised the software specifically for each customer, meaning they're not wasting time on maintenance and have hundreds of different versions to test against!
Your operation is probably not as unique as you think it is. Don't take it the wrong way! We know you've got many wonderful elements that make you and your team unique, but the reality is that most companies operate similarly within a given sector. That's good news in most cases because you can benefit from the implementation of best practices on the "boring stuff" and innovate on those areas that are truly unique!
I realise there's tons here to consider. Here's some more reading to give you a more well rounded view. Make sure you download the Buy vs. Build decision making sheet below too!
Download our Buy vs. Build Sheet Here
Simply drop your details into this form and you'll receive a downloadable PDF that you can use as a checklist when considering the Buy vs. Build question.
Good luck on your journey! If you need help evaluating what might be best for your training organisation, make sure you check in with us. We've had the benefit of helping hundreds of training organisations, thousands of users, and millions of students, and we'd love to assist in your decision making process in any way we can.