One of the great things about writing in January is that you get a chance to predict the future. Unfortunately, we can't announce the release of the Administrate crystal ball yet. However, we can use the lessons we've learned over the past year to give you some exciting tips and trends to follow for the year ahead.
Create Engaging Training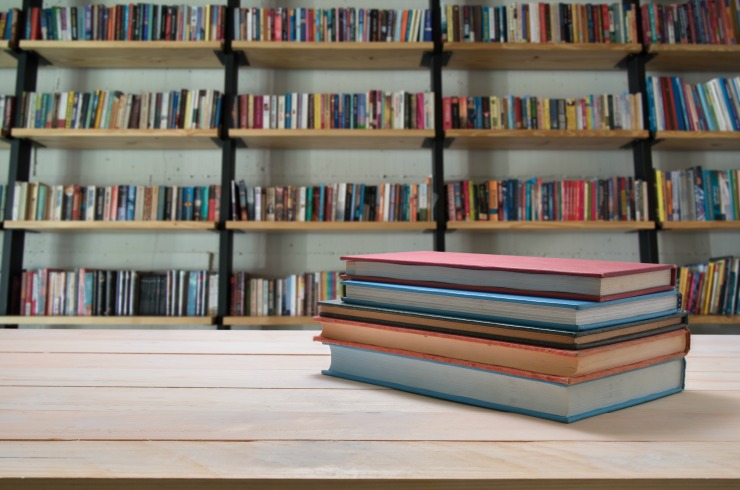 When it comes to training, we're on a mission to help companies succeed. We do this by focusing our product on meeting four key principles practiced by successful training companies. Combined, these ensure the delivery of high quality training, efficient internal processes, and engagement with the latest technologies. When we feel a training company has successfully "ACED" their operations, we believe that they:
Automate
Captivate
Evaluate
Demonstrate
Why is ACED important?
Automation has proved itself incredibly valuable for training companies. Considering that the time required for one employee to handle student communications can take up an entire work week alone, there's real incentive to free employees from the shackles of email. Over the last few years, we've seen employees in the training industry take on new responsibilities and revolutionise their careers.
However, the automation revolution can't get far if the content doesn't capture the imagination. That's why it's vital to deliver training that's captivating, and engages with your learners. The benefits of captivating content are numerous, ranging from student attainment, to staff retention and job satisfaction. Click below to check out our eBook on creating captivating content.

Look Back, Move Forwards
It's often said that to move forwards, we must look backwards. The role of evaluation has became increasingly important across all businesses, not only the training industry. Whether it's assessing your content, or a staff review, businesses that thrive do so through accurate analysis of granular detail. Evaluation is vital, as it underpins all parts of a successful organisation. Without assessment, there can't be improvement. Without improvement, there will always be stagnation. That's bad news for your training ROI.
To build success in your training company, teams have to be able to see success in action. It's here that we encourage Demonstration, and the principles of Learn One, Teach One. This extends to adopting new systems and practices - if there's a tool that could make your day more efficient, why not implement it and become the thought leader in your company? We know it can be daunting to take the plunge, but by adopting the latest tools, you can soon reach the top of your field. To help you get started, learn how to maximise your chances of success with new software by clicking here.
Training Trends for 2017

The Demise of the MOOC (Massive Open Online Course)
The MOOC industry has became highly lucrative, with providers raising over $400m in funding. However, we're now entering the second stage of the MOOC - monetisation. Industry leader Coursera have started moving content behind paywalls, and reducing course sizes to encourage self paced learning. While before you could be learning with thousands of other students, now class sizes are becoming more intimate as a result of fewer participants. The result? Higher revenues for the training provider, but at the cost of peer engagement.
Before, a student could post in a forum and expect a reply within 30 minutes. Now, it's highly possible to start and complete a course, but never have a conversation. Of course, this doesn't discredit the quality of teaching, but it does affect the education experience for the student. We expect to see some major disruption in how MOOCs are presented and organised, and see new innovative technologies take over. Companies like ThingLink have been highly successful in creating informative content that is immersive for users, and we hope to see similar technologies applied to training soon.
Snackable Learning Takes Over
Snackable learning is one of our favourite topics at Administrate, and we've written plenty on the subject! We see 2017 as a big year for the concept, as on the go learning continues to thrive. When combining 10-15 minute learning segments with timely reminders (for example, through SMS triggers), it's possible to simultaneously grow student retention and attainment. Respected eLearning blogger Kasper Spiro concurs, highlighting that snackable learning can be attributed to a retention growth of over 50%.
Measurement of Training ROI
For training to be successful, it should be viewed as an investment, not a recurring bill. As businesses across the globe continue to face uncertain futures, it's important to clearly demonstrate commercial benefits. This is a concept that we covered extensively last year, and it's one that we'll continue to cover in 2017. Building on Donald Kirkpatrick's 4 levels of training evaluation, the 5th level allows for simple assessment of training activity in monetary terms, making training relatable and measurable across business departments.
Training for Retention
Got Perkbox, or another employee incentive scheme? Incentive schemes have been shown to reduce staff turnover by 50%, and according to research and advisory firm Bersin by Deloitte, training and development is the most valued benefit by millenials in the workforce. While the term "millenial" has become increasingly blurred (to the point it can be exchanged with "snake people"), it's important to provide the benefits that help them thrive. We see 2017 as the opportunity to embrace training as a tool for retention. In the UK, this will be especially highlighted by the government's new apprenticeship levy.
Social Video
Social video, also known as self authored video, is where a user is entirely in charge of their own footage and shares it via a social platform. Famous YouTubers such as Zoella and Philip DeFranco have been successful for years thanks to self authored video, and we think it's time for training companies to get in the game. Tools such as Snapchat, Instagram Stories, Facebook Live and Periscope have made it possible for anyone with a smartphone and a social media account to shoot live broadcasts. We expect 2017 to be the year that these tools become integral to supplementing the learning experience.
Summary

2017 is certain to be a big year for the training industry, with emerging technologies complimenting best in class solutions. To help you get ahead of the competition, we've produced a guide on how to enhance your training with social video. Fill out the form below to download your free copy! Topics covered include:
An overview of each social platform
Best practices for live video
How to enhance your training with live video