Back in September 2016 we told the story of Phil, star employee of Worksite Safety Success and holder of the keys to their training coordination and administration. We lamented the effect of having all your training eggs in one basket - when Phil left, WSS was left floundering.
Today we've another cautionary tale, that of falling behind your competitors and industry. A tale of company death and dormancy. All very dramatic, yes, but in this digital age those who remain steadfast and reluctant to change, face the very real possibility of their company flatlining, or worse still, shutting its doors altogether.
Why? Read on...
Death of a Training Company
We all know that success and happiness don't always revolve around wealth and popularity, but company failure is certainly a bitter pill to swallow. So, like Willy Loman in Arthur Miller's Death of a Salesman, you should feel entitled to dream big - it's entirely possible for you to realise your organisation's potential wealth and free yourself from the administrative ties that bind you. However, unlike Willy, your end game needn't be so drastic.
Acknowledging that training management software can help supercharge your training course sales is the first step many of our customers take before scaling their operations dramatically. One customer, Steve Booker of Kentec Training Limited notes: "We've seen a marked increase in business… and a marked increase in turnover, all with the same admin team we had prior".
So how can you help ensure your training company thrives? Well, gaining control of your marketing and sales process is a great start.
The Importance of Customer Marketing
Business development best practice would always dictate casting a wide sales net in the search for new customers, but don't forget the huge opportunity your current customer base offers. What are you doing to market to your existing customers?
As Koyne Marketing highlight in a recent report, customer marketing is best defined as:
"Customer marketing is not just renewal or repeat purchase efforts, but the complete set of activities undertaken by a company following a customer's purchase of products and services in order to help those customers be successful and productive, as well as advocate for the company."
Some may question the purpose of marketing to existing customers, however it's important to note that this is an audience who already trust you, who you already have significant insight about. The advantages of customer marketing are plentiful, including:
Strengthening your current customer relationships leading to higher retention rates
Generating customer referrals from stronger brand advocates
Up selling further training courses
Cross selling complimentary courses
Discovering ways to improve your existing training course delivery
Developing new courses based upon customer feedback and demand
Marketing to your customers need not be a daunting challenge that demands a lot of your time. One of the most commonly used customer marketing strategies, email marketing, can be automated with ease using Administrate. Our Communication Triggers work for both email and SMS (Short Message Service) allowing you to setup conditions that trigger a communication to your customers. For example, perhaps you offer annual accreditation training. Help ensure recurring annual revenue and repeat business by scheduling an annual reminder email that your customer is due re-accreditation. Et voila, a more predictable revenue stream for you and you're their friendly reminder to ensure they remain accredited - win, win.
Now for the important bit - what can customer marketing deliver for your bottom line revenue? According to the Koyne Marketing report, 49% of companies surveyed reported that their customer marketing efforts resulted in moderate or significant revenue increase, with 23% reporting minor revenue contribution and a worrying 27% who don't even track revenue sourced from customer marketing efforts at all. It's important to note that there was a correlation between the number and effectiveness of their customer marketing efforts for the 23% who reported minor revenue contribution - like with most marketing initiatives, you reap what you sow.
The 27% of respondents who don't know the results of their customer marketing efforts should take heed, guesswork and assumption don't generally result in the best business decisions. Having access to reliable reporting and the wealth of data that your training company produces daily is vital to your success. The good news - you can track all your customer marketing activity through Administrate's Marketing Campaign Manager.
Beyond email marketing, what else can you do to engage with your customers? Download our '5 Strategies to Improve your Customer Marketing' eBook at the foot of this article to get started!
Easy Online Course Sales
Can your customers currently book your training courses online? No? Rest assured, your competitors are likely to have this setup already. Don't fear, setting up online course sales with Administrate takes a matter of minutes, through our WordPress plugin, WebLink or for advanced setups, our API (Application Programming Interface). Your courses are automatically updated when you make changes within Administrate, meaning less admin headaches and more opportunities to sell, sell, sell! Your customers can checkout within 4 steps using trusted payment providers like PayPal, WPM, Stripe and SagePay, leaving you to enjoy an entirely new revenue stream.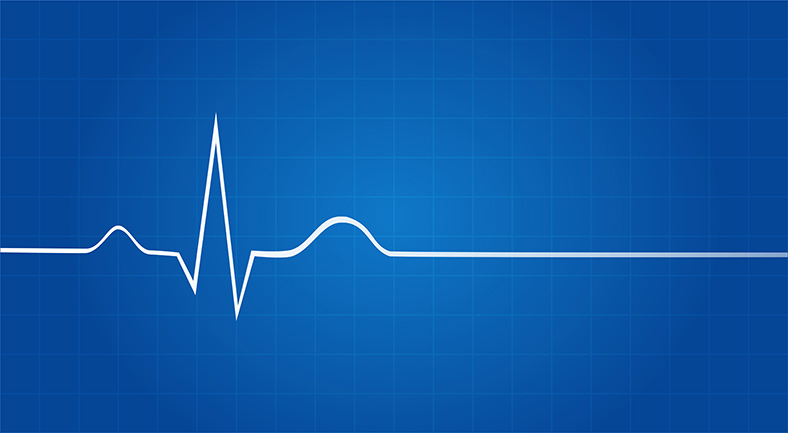 Flatlined Sales?
The other danger of not evolving with the times is that sales stagnate and your training company flatlines. Take a moment to look at your competitors, do they always seem to have the edge? How are they getting those proposals out quicker? Chances are they're automating a lot of it. And you can too. We've covered the 'importance of setting up a sales process that works for you' before, making full use of the Sales Opportunities System within Administrate to gain full control of your sales flow, pre, during and post sale.
Finally, one of the key conclusions from the Koyne Marketing report we referenced earlier, was that the ability to innovate should be a fundamental goal of most B2B (Business to Business) companies in 2017. Always delivered your training through ILT (Instructor Led Training)? We believe that ILT will always play an important part in training, but perhaps there's an opportunity to diversify and try a more blended approach using eLearning, delivering content through a LMS (Learning Management System). We've even written a handy eBook, 'An Introduction to eLearning' to help you get started.
Free eBook - 5 Strategies to Improve your Customer Marketing
Looking to improve your customer marketing but struggling to find out where to start? Enter your details below and receive an eBook featuring 5 simple initiatives to kick start your customer marketing strategy.