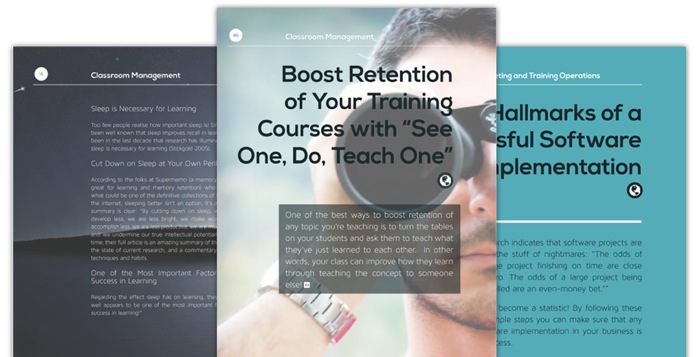 Over the last year we've posted various training tips and tricks on our blog, designed to help training providers. Thousands of visitors have read these articles, which were written by certified teachers with a focus on practical classroom advice, and we love the idea that teachers and students all over the world are benefiting from our blog!
136 FREE Pages of Training Tips!
To celebrate the end of a great year and create an easy to reference resource, we collected these articles in a free eBook titled "How to Deliver Better Training 2013" which you can head over and download if you're interested. It includes an incredible 136 pages of the best training tips from our blog during 2013, designed for you to read and enjoy offline. We had a lot of fun designing this and putting it together, and we'd love to hear what you think of it.
Download it Now!