Over the last five years, we've spoken to thousands of training companies around the world, large and small, and we're privileged to serve hundreds of training companies as customers, many of whom are small businesses. We define the SMB segment for training companies as any operation that has less than £4 million ($5 million) in revenue per year, and there is an incredible amount and variety of training delivered by companies operating within this market segment!
Our mission here at Administrate is customer success, and we've tried to orient everything we do within the organisation to serve this goal, including tying the bulk of the cost of Administrate to learners. This means we're incentivised to help your training company grow - when you grow, so do we! This also means we're very interested in learning about, discovering, and sharing best practices with our customer base.
We thought we'd share our observations of common mistakes we see that are especially prevalent within smaller training companies, and we're breaking this series down into four parts focused on: Strategy, Marketing, Sales, and Operations.
Lack of Consistency
We get it. You're busy, there's not enough time, and you're needing to manage students, suppliers, your team, instructors, and a whole lot more. This often means important marketing items tend to take a back seat to the urgent priorities right in front of you.
Ignoring marketing is a huge mistake, as it's one of the few pieces of your business that can't be turned on or off quickly in response to demand. High quality marketing operations are known for their continual investment which pays off over time. We recommend making a daily investment in marketing and have this time allocated on your calendar.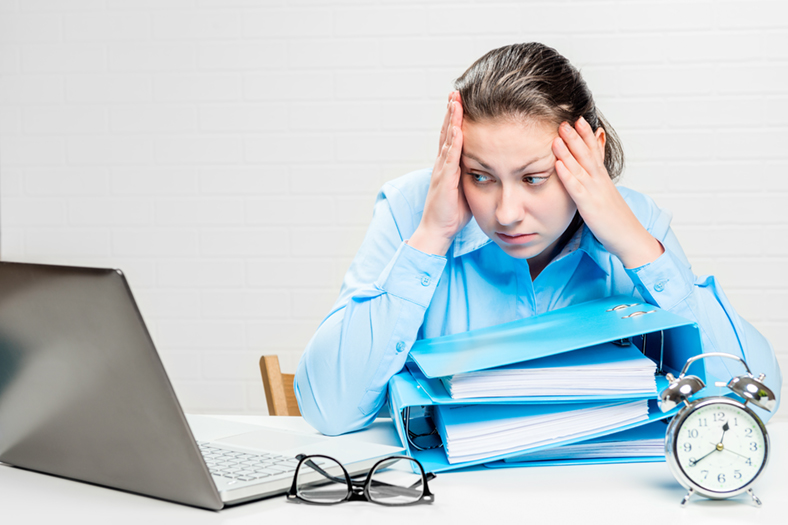 Not Regularly Investing in Content Marketing
Content marketing is important for several reasons:
It helps position you as a thought leader and builds credibility with your audience.
Because of this, it's useful in assisting with search engine rankings, thus gaining you more traffic.
It can be a differentiator vs. other options on the training market that don't make the effort here. It's also a hint on how well your instruction and content will be to your prospects.
The problem is, content marketing is hard to do well, mainly because it takes discipline, some planning, and practice. That doesn't mean you should ignore this valuable activity, however! Consistency investment here will pay off, and over time, as your library of assets grows, it will lead to incremental gains that continue to contribute to your business year after year. For example, some of the best performing content we have here at Administrate is several years old! We're still benefiting from the investment we made years ago.
Keep in mind that content marketing doesn't just mean blog posts. It can be anything that your audience finds valuable and is willing to engage with. Free courses are one great way to market yourself, and is something we see some of our best performing clients using to great result. Get creative, but the key is to be consistent!
No Post-Course Nurturing Program
Your students have arrived and left, feedback has been collected, and they happily have their certificate of completion in their possession. Time to move on to the next batch right? Wrong. Ignoring the power of a post-course nurturing program is a major mistake.
One of the main challenges training companies have is the risk of the interaction between them and their customers becoming transactional, and not an ongoing relationship. The best kind of business is repeat business as it's much cheaper to acquire, tends to require lower maintenance, and provides more predictability for the business overall. One of the best ways to prevent a transactional mindset from forming with your customers (students) is to not treat them like a transaction! A good starting point is designing a nurturing program that is timed to bring the student back when appropriate.
The program can be as simple or complicated as you want, and you can experiment and grow your playbook over time, just make sure you invest in one! Many of our customers use something as simple as triggered communications via SMS and email to drive engagement with their customers and keep front of mind.
We recommend focussing on providing value to your students. Some examples of good post-course nurturing content might be:
A free review session for their specific certification, delivered via Go2Meeting or Zoom.
Targeted updates about how their course relates to other offerings you might have, but not in a "salesy" way.
Review materials (flashcards? cheat sheet? study plan for upcoming renewal?).
Review quizzes so they can see if they're getting rusty. These can often be quickly built as eLearning content and work really well.
Lack of Marketing Automation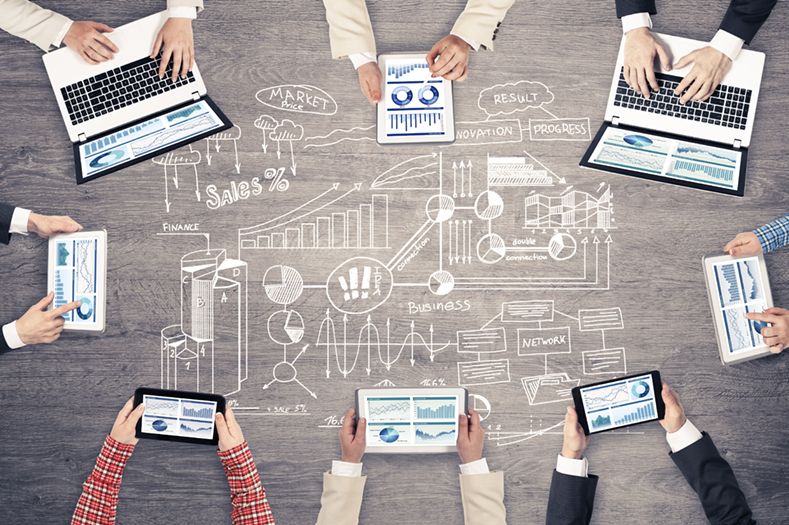 Marketing automation has taken the world by storm since it was first introduced in the mid 2000s. Quickly snapped up and put to use by tech companies under the banner of "inbound marketing" or "permission marketing", it has yet to achieve significant inroads into small businesses or training companies. This is a mistake. By ignoring this powerful tool you're leaving huge opportunity on the table to both increase your lead velocity and decrease your lead acquisition cost.
Here's how it works:
1. You load your customer contacts that you've previously done business with into the software.
2. You design "tracks", based on the various personas you work with. For example, customers who purchase training of a certain kind will receive content of value from you at set intervals over the next few days, weeks, and months.
3. As your contacts interact with the materials you're sending, they get scored, and as their score rises, you get a view as to who your best prospects are.
4. Once they hit a certain score threshold, you can reach out to these "warm" prospects and your conversion rate will be much higher.
What's preventing adoption here? Cost and the technical challenges of making sure a marketing automation platform will work for a training company. Luckily, we've got a fantastic option that is super straightforward to setup with the marketing automation tool built by Lead Liaison. They have an out-of-the-box integration with Administrate and can help you get up and running in no time.
Ignoring the Technical Details
Everyone these days seems to understand that they need a website, email address, some marketing software, and a basic social media presence. What they tend to miss is that these all need careful love and attention on both the parts built for humans and the technical underpinnings.
We get it, it's intimidating, annoying, not your core competency, and expensive. But the opportunity costs of ignoring the technical aspects of your online presence are even higher!
Here are two rules of thumb we believe in:
For those who want to Do It Yourself (DIY)
If you want to be DIY-er, that's fine, but prepare to spend at least a couple hours a week keeping up to date and making tweaks to your site and toolset. For non-technical DIY-ers, we recommend sticking with mainstream tools like WordPress or Shopify, and pay a little extra to get a premium service. For WordPress we recommend WPEngine as you'll get speed, security, and flexibility benefits that you won't get with other options out there. Trust us, it's worth it. Invest more in tools that let you focus on the high value stuff. Saving money here is usually not with it.
The Outsourcers
For those of you who want to outsource this headache, there are two paths you need to avoid. The first is the neighbourhood small IT consultancy you source in an ad-hoc manner. We tend to see patterns of ignorance, overcharging, followed by confusion generated when they don't achieve the results you're looking for. Likewise with the opposite approach of going with a large established digital agency. These firms won't treat you as priority and you'll again be left disappointed. Instead, we recommend tapping into your peer network to find solid vendors, or speak to our Professional Services team, who will be able to point you in the direction of a trusted partner of ours we've witnessed deliver time and time again.
Too Much Focus on Brand Building, Not Enough Focus on Lead Generation
The number one goal of a well performing marketing operation is highly qualified leads. Except, that's not what most of us think of when we think of marketing. Logos, colour schemes, rebranding, web design, and email templates are some of the things we normally gravitate to first when we think "marketing". Except that's an expensive mistake to make, and unfortunately, it's one we see most small companies make. Don't fall into this trap, and instead monitor and metricise lead velocity and lead quality as a priority, and focus on it over and above anything else. The good news is that it builds a very clear picture as to how you're doing, and this can give you the confidence to ignore comments about your latest logo as you relish the satisfaction of yet another month of growth in LVR and quality!
Summary
Hopefully this post helps you steer clear of the common mistakes we see from marketers in small business. If you're an Administrate customer and would like some advice in how we can help, or are looking for new ideas on your marketing operation, why not contact our professional services team for a quick consultation?
Download the Whole 'Common Mistakes' Series Now!
Why not download the whole 'Common Mistakes We See Small(er) Training Companies Making' with our new eBook! All the posts in one place, so you have a handy reference with how to avoid those strategy, marketing, sales, and operational mistakes!