Over the last five years, we've spoken to thousands of training companies around the world, large and small, and we're privileged to serve hundreds training companies as customers, many of whom are small businesses. We define the SMB segment for training companies as any operation that has less than £4 million ($5 million) in revenue per year, and there is an incredible amount and variety of training delivered by companies operating within this market segment!
Our mission here at Administrate is customer success, and we've tried to orient everything we do within the organisation to serve this goal, including tying the bulk of the cost of Administrate to active learners. This means we're incentivised to help your training company grow - when you grow, so do we! This also means we're very interested in learning about, discovering, and sharing best practices with our customer base.
We thought we'd share our observations of common mistakes we see that are especially prevalent within smaller training companies, and we're breaking this series down into four parts focused on: Strategy, Marketing, Sales, and Operations.
Enjoy! And we hope to hear from you if you think we're missing anything!
Strategy Mistakes Training Companies Make
Trying to act like a big company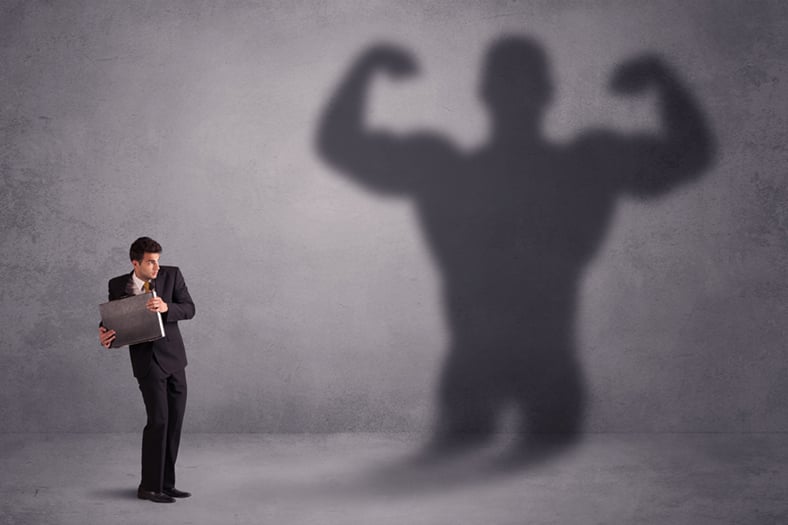 This is a very common mistake, particularly within the training industry. You need to compete against larger, better funded players who have departmental budgets that dwarf your annual revenue figures. They're huge! The solution to this challenge isn't to act like you're larger than you are - it's to turn your perceived weakness (size) into a strength! Don't hide the fact you're smaller, celebrate it, and emphasise what you give your customers that larger companies can't - more personalised service, better attention, better quality, etc. Put pictures of your team up on your website, tell the story of how your company came to be, and be upfront about who you are. Clients will find out anyway, so there's no point in hiding anything.
Lack of product differentiation
Selling training can be tough when you're providing a standardised offering such as a certification or specific curriculum. The training materials are probably the same as your competitors, perhaps you even share some of the same outsourced instructors! In this common scenario we encourage our clients to differentiate their offering even when at first glance this seems like it might be impossible. Why not offer pre or post course material that you curate which are relevant to your students? Perhaps a set of flashcards? Review guides? Maybe it's something as simple as freshly baked cookies at the start of every class! The point is to get creative, differentiate your offering, and then illustrate why you're different to prospects. Just a little differentiation will go a long way, and we see training companies who spend the time on differentiation consistently outperform their peers over time.
Competing on Price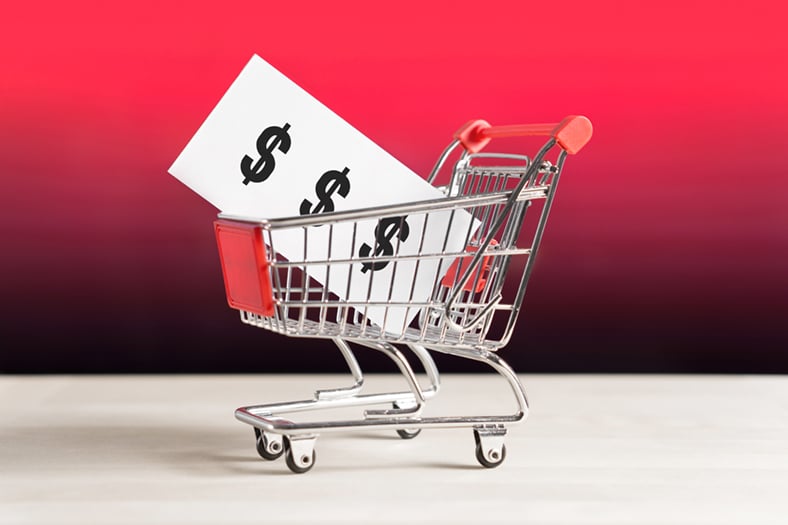 Never ever compete solely on price! Even in very price sensitive arenas, even when your students are self paying, don't give into this temptation! Instead invest time into your overall brand, service, and product, and spend time building value with your prospects. Over time this will pay off in preserving your revenue and open the door to being able to charge a premium for your training products. The training business is a volatile one, and we see training companies come and go all the time - mainly due to not understanding how to build a brand that lasts through a normal business cycle. Sure discounts and promos have their place, but if you're consistently competing on price, it's time to rethink your strategy.
How to avoid competing on price:
1. Build value into your brand via differentiation, enhanced service, and a better product.
2. When you make a price concession, trade it for additional client commitment (like, a year's worth of training, or a larger block of students, etc.)
3. Anchor against the ultimate solution you're selling (i.e. increased earnings, better job prospects, maintaining qualifications for existing job) and be prepared to illustrate how you're better equipped to deliver that solution.
4. Use social proof from previous customers to underscore the value of your offering.
5. Make sure you're actually having the conversation about the above items with your prospects. So many training companies fail to articulate these things either on their website, on the phone, or when prospects come and visit. Channels for getting this message across can be as diverse as website copy to thought leadership pieces ranging from blogs to eBooks. Just make sure you're having the "conversation" with your prospects!
Not Investing in Staff Training or Development
One of the big ironies of the broader training industry is that training companies tend to underinvest in training for their own team! This is more prevalent than we'd like to think, but the truth is that we fall prey to the same traps our customers do - we're too busy, don't allocate budget, and don't think about how training can improve our daily output.
Why not sit down and think about the strengths and weaknesses of your team, and how training could fill in the gaps? Typically, we see gaps in the following areas:
1. Sales and marketing. Is your team fully equipped to market, sell, and convince prospects on your value? This doesn't have to be some expensive sales training course (although it could be) - simply sitting down and working through this as a team could really benefit your bottom line.
2. Software tools. Is your team fully up to speed on your training management solution? Are you sure? Here at Administrate we release every week and that means if you're not on top of how things are changing you could be missing out on some great stuff designed to help your business run better. Why not block out some time to go through the training options you have with your Training Management System vendor (perhaps an eLearning course like Administrate University or attending a user conference once a year)?
3. General computer skills. Another avenue that tends to be ignored but can pay off big time is brushing up on the fundamentals of word processing, spreadsheets, and productivity software. Incremental gains made here can be astonishingly powerful. There's plenty of great resources out there to get started with concepts like pivot tables, formulas, and formatting!
These gaps will develop even faster whenever you have staff turnover, so if you've had any within the last 3-6 months, you're probably overdue! In general, we recommend starting with areas where your team spends the most time, and working down the list.
Ignoring Recurring Revenue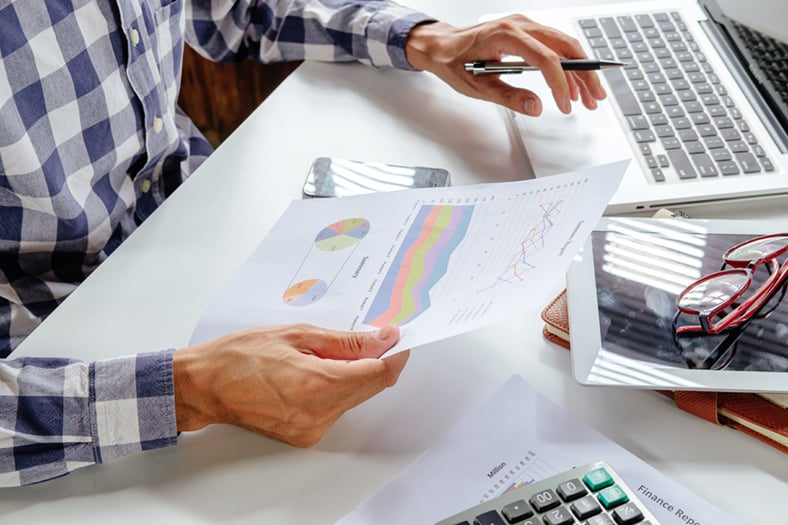 Recurring revenue (subscriptions) is increasingly a part of our every day lives - we now can purchase music, TV, software, rental cars, food, and a whole lot more via subscription. Why not training? Training companies have traditionally ignored recurring revenue as they lacked a facility to manage this, but if you pick the right training management solution, this obstacle can be easily overcome. There are some key advantages that a subscription based training model can bring to a training business:
1. Reduced volatility on month-to-month training. Whether the volatility you're experience as a training business is seasonal, driven by your industry, or spurred by macro-economic or legislative trends, subscription revenue is far less volatile than one-off training revenue.
2. Higher customer retention. If your customers know they're paying you every month, they'll usually stick with you longer, and more importantly, look to you first for their training needs.
3. More scalable. Most subscription based training programmes are more heavily weighted towards an eLearning delivery mechanism, which means you can scale your operation more smoothly. Even if you're delivering 100% classroom training, a subscription model will "floor" your monthly revenue expectations thus allowing you to feel more comfortable investing in your business to boost its long term success.
4. Enhanced value capture. Selling your training as a subscription can help you capture more value from your customers by splitting your offerings into several plans or tiers. Smaller budget customers can go for the lower tier, while customers with larger budgets can choose your premium offerings. This means you'll capture additional value across your customer base that you might have left on the table by simply having à la carte pricing for courses.
5. A less transactional business will be a higher value business. If you have stickier relationships with your customers, you'll understand them better and be able to improve your content based on their feedback. This will produce a flywheel effect that in turn makes your customers even stickier! Also, if you ever come to the point where you want to sell your business, recurring revenue will command a much higher "multiple" than one-off revenue!
Not Regularly Surveying NPS
Net Promoter Score is a powerful business metric that the Harvard Business Review referred to as "the one number you need to grow". Surprisingly, most training companies don't use this metric, despite it being applicable to any industry and widely adopted by companies of all sizes. By simply asking your customers to answer the question, "How likely would you be to recommend our company/service to a friend or colleague?" on a scale of 1 to 10, you can gain powerful insight into your service and benchmark against other companies in your sector. Calculating NPS (which ranges from -100 to +100) can be a little bit tricky, but there are tools that can assist, and if you use a survey tool like SurveyMonkey, they have NPS as a built-in question type. We suggest asking this as part of the post course feedback survey, and track this over time for your business. Understanding the trend of this metric will help you grow your business and get a leg up on the competition.
Focusing on Only One Delivery Channel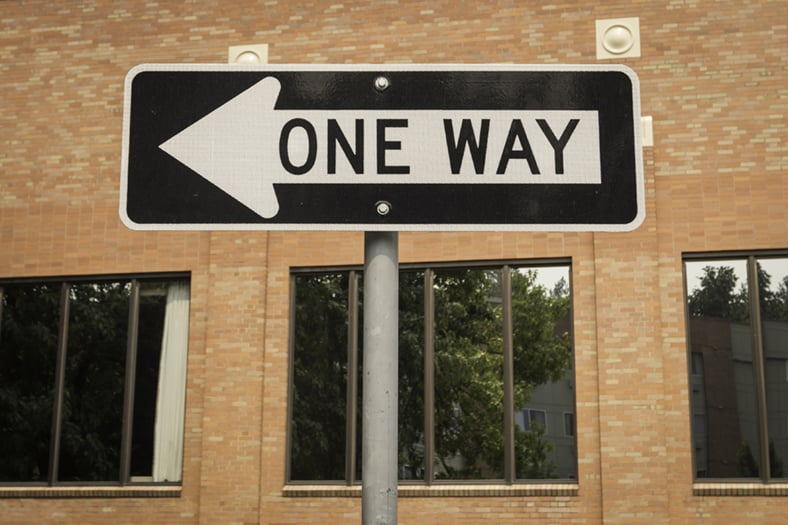 This is a super common mistake we see over and over and over again. So many training companies begin by offering one type of training delivery, and then stick with that to the ultimate detriment of their business. Focus is always good, but we have observed a clear pattern that training companies who offer courses in more than one delivery format outpace those that only offer one.
Are you in any industry or do you deliver training that must be confined to one delivery channel? Why not open up pre and post course content that is delivered in a different manner? For example, supplement classroom training with eLearning or add virtual instruction sessions to eLearning - you'll be amazed at how popular these additional resources are!
Download the Whole 'Common Mistakes' Series Now!
Why not download the whole 'Common Mistakes We See Small(er) Training Companies Making' with our new eBook! All the posts in one place, so you have a handy reference with how to avoid those strategy, marketing, sales, and operational mistakes!