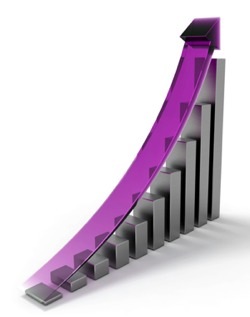 Just over a year ago we were delighted to hear from a customer that they had literally doubled their revenue and more than doubled their profitability after implementing the Administrate training administration system.
A training administration system is more than a Learning Management System - it handles:
CRM
Accounting
Invoicing
Sales
Marketing
Online Course Booking
These are important duties that you need to consider and address whether or not you're providing eLearning.
How Kentec Training Doubled Their Profitability in One Year
How did our client manage to grow their business while at the same time increasing their profitability?
They Saved Time - by using a single training management system, there was far less work to be done, and none of it was duplicated. Saving time meant they could offer more courses with less administrative work and less overhead. Now scheduling courses was a two minute task, raising an invoice took seconds, and managing event todos and administrative tasks were all accomplished on one screen!
They Could Market their Courses Better - Integrated marketing meant they could prepare and send a marketing campaign in just a few minutes, which meant they got more students registered for more courses, thus growing their revenue base.
They Released a New Website with Online Course Booking - Powered by their training administration system, they released a new website that included all their offered courses and training times available for online booking and payment. Kentec chose to use our new WordPress plugin to make this a really seamless and easy to configure process. Because their website is now powered by Administrate, changes made to courses and training classes are instantly reflected without any additional work!
Shhh, Don't Tell Anyone!
Training companies who use Administrate consider if a massive competitive advantage. Here's an example of a response to a recent survey asking if our customers would recommend us:
I would theoretically recommend Administrate as it is so fundamental to my business and it is simply the best product available. However there is no way I would recommend you in reality - with Administrate, I have a competitive edge and I'd be stupid to broadcast it!
- Simon Crowther, MD of CareSkilled
Is it Time to Consider Training Management Software?
Here's a checklist that can help you decide if maybe you should consider a training management system to help manage your business.
Consider training administration software if you:
Offer more than 2-3 courses each week.
Spend any time updating your course and event details on your website.
Can't take online course bookings (and payments).
Spend more than a couple minutes generating invoices, certificates, evaluation forms, and student reminders.
Are managing your training with a combination of spreadsheets, Google calendar, and shared folders.
Want to grow your business, but don't have time to focus on marketing.
Already have an LMS, but wish you could get better reports and still have lots of admin to do.
Like keeping all your business data online, backed up, safe and secured!
What Are You Waiting For?
We're so confident that training administration software could be a transformative experience for your training business that we offer a FREE trial and personalised guided demonstration.