At Administrate we're passionate about continuously improving our product based on the feedback we receive from customers. Our most recent addition has been an update to our Course creation functionality. In a nutshell: it's faster, more powerful and a joy to use.
Slicker Design

We've given our Course Templates List and Course Templates Edit screen a revamp, making it faster and more enjoyable to use. You'll also now see your Course Templates' status directly from the Course Templates List, whether Published, Draft or Archived.
Course Duplicator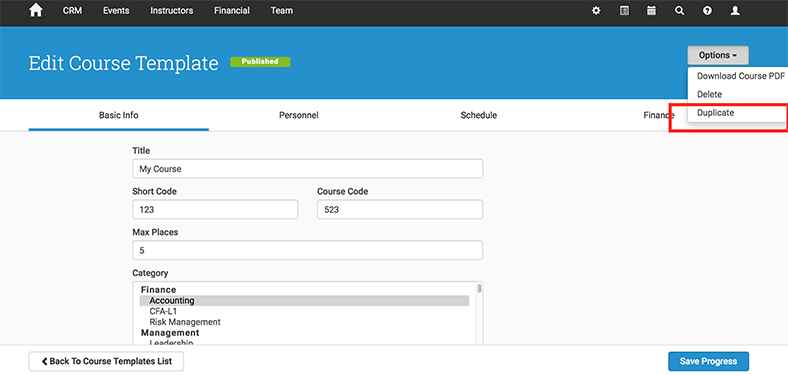 Our Course Templates Edit screen has been redesigned, as a step-based approach which is a breeze to use. We've also added a duplication feature. Got a ton of similar courses to create? Now you can create a new Course Template with the same data in seconds.
Session Scheduler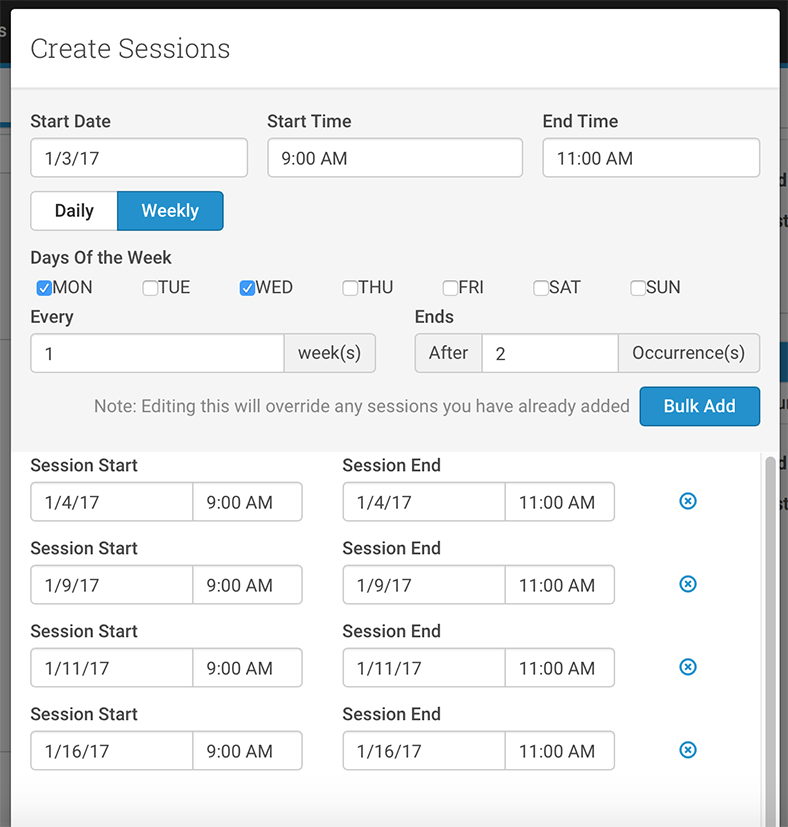 Now for the star of the show - we've added a time-saving feature to your Event Edit screen too. When you create an event you'll be able to pull in your own pre-set schedule from your Course Template and generate multiple sessions in seconds. Now that's something to celebrate!
What's in the pipeline?
This is only the beginning! We have other major improvements coming to this section of the site which will make your course scheduling even faster. So you'll have more time to spend on improving those courses and driving increased revenue profitability!
Our Customers Love It!
Not convinced of the benefits? Here's what Paul Almond of TSW Training had to say about the new features:
...The new event scheduler and communications template is excellent...It's saved me about 20 minutes today when I've had to schedule a recurring Thursday course for 8 months – normally this would take over 30 minutes individually adding each date and time and checking against holidays etc...I have been able to give our directors here more confidence that we're moving in the right way!
Want to speed up your course management? Start your free trial by clicking here.