A couple of weeks ago we talked about how important it is to create your ideal customer profile before you start any marketing activity. Basically, you want to think about who are the people who are actually going to use your product or service, and who is going to get the most use of it, because those are the people you want to target to become customers!
This week, we're taking it a step further, and looking at the reasons potential customers may be seeking out your training services in the first place. If a customer is seeking out your services they clearly have a problem which they need solved, and they think you can help them solve it. If you're able to give them a solution to their problem, then congratulations, you've just won yourself another customer!
Below we're going to take a look at some of the common problems potential customers may have which leads them to seek out training services, and also give you some tips on how you can solve those problems to secure that sale!
I Need Training to Progress in my Career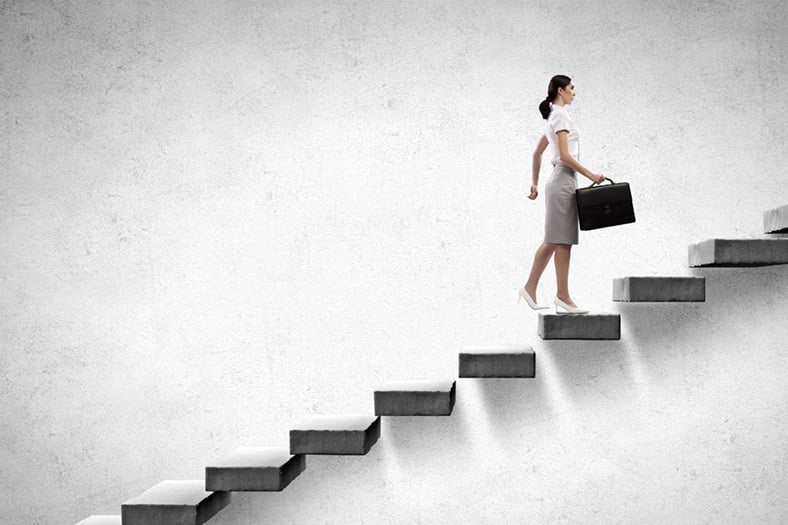 One common reason why students may be looking to embark on a new training journey is because they need additional skills and qualifications to progress in their current career. This could be things like taking courses in management skills if they are getting ready to apply for a promotion to manager, or just gaining more detailed skills in the area they already work in, so they can make the move to a senior member of the team.
Either way, these types of customers have a very clear idea of their long-term goals, and they know exactly how they want their career to progress. If they are looking into the training options available themselves, as opposed to taking training through their current workplace, it also shows that they are willing to work hard and use their own time and money to get the skills they need to progress to the next step.
Obviously, these types of customers will probably know exactly what types of training course they want to complete, so just by offering the courses they are looking for should be enough to get them interested in your training company. But how can you push them that bit further to ensure they buy their training from you?
On your website, or on the course information page itself, you can include typical progression paths this course could be included on. This will enable the student to see how this course can help them progress, but also what courses they could take in the future which are also related, and how these could lead to even further progression. If you make it clear that you offer all these courses, customers may be inclined to purchase their training from you, as it will allow them to keep their training consistent while they travel along your mapped out career progression path.
Offering discounts or bundle deals to returning students may be a great idea to ensure you lock in customers. Again, if they have a clear idea of how they want to progress in their careers, they will know what sort of training they need to do now and in the future. Offering a discount to returning students could be enough to convince them to do this training course with you, and return to you in the future to continue their progression.
Offering bundle deals for courses which all appear on the same progression path (such as Level 1, Level 2, and Level 3 of a management qualification) is also a good idea for career-focussed potential customers. It encourages them to purchase the training they are looking for from you, but also to save money and buy other training they may wish to do in the future from you at the same time. This means they will have a clear idea of all the training they are going to do in the coming months, and how it will help them progress towards their career goals. You could even allow them to buy any future training on credit, so they don't have to book it at the time of purchase, but instead can come back and book their space when they know they have the time to complete it. This is great for locking in repeat business for months to come, all from one sale!
I Need to Stay Certified in a Particular Qualification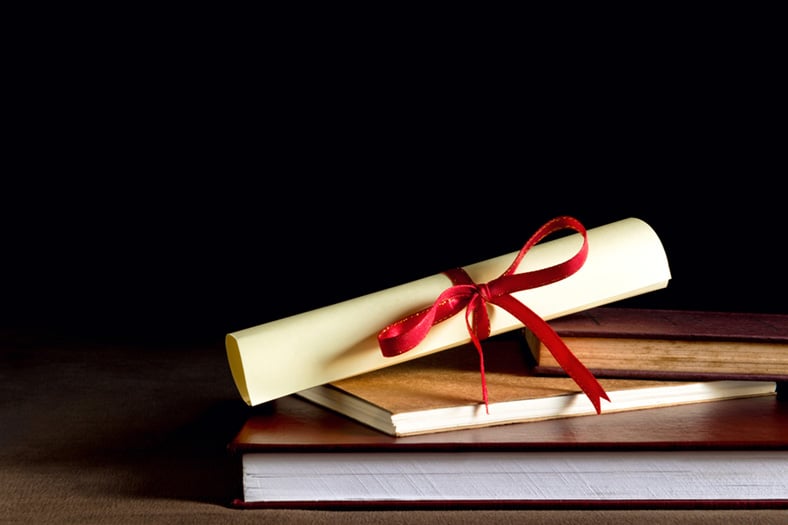 This type of customer will be on the lookout for a particular type of training they need to stay up to date in, in order for them to continue doing their job properly. This could be something like training on specialist equipment, first aid training, or training which is endorsed by a particular organisation or awarding body. This type of training is usually only valid for a set time period, such as a couple of years, and then the student will need to complete the training again in order to stay qualified.
So how can you convince them you're the training company they need?
Make sure you include all the information related to the course on the course listing on your website. This include things like how long the qualification lasts for, which organisations or awarding bodies it is endorsed by (as they may be on the lookout of a specific one), and the exact qualification students will get as a result. Students are looking for a specific qualification in this instance and need to be sure they are booking themselves on to the correct one in order for it to be relevant to their current job. Making sure all the information is clear and easy to find will let them know instantly they have found the correct course. These students won't be shopping around to find the course with the right mix of components that sound good to them, as they are looking for a specific qualification, so get the information they need right up front, so they don't have any reason not to purchase from you.
Highlight the fact that you can remind them when their training is due for renewal. This little touch will mean they don't need to worry about keeping track of when their training is going to run out, and it may also mean that they continue to repurchase this training from you in the future, if you're the one to remind them they need to complete it again. If you're an Administrate customer, you can set this reminder up as an automated communication, so you don't even need to worry about remembering to send it manually.
I Want to Change Careers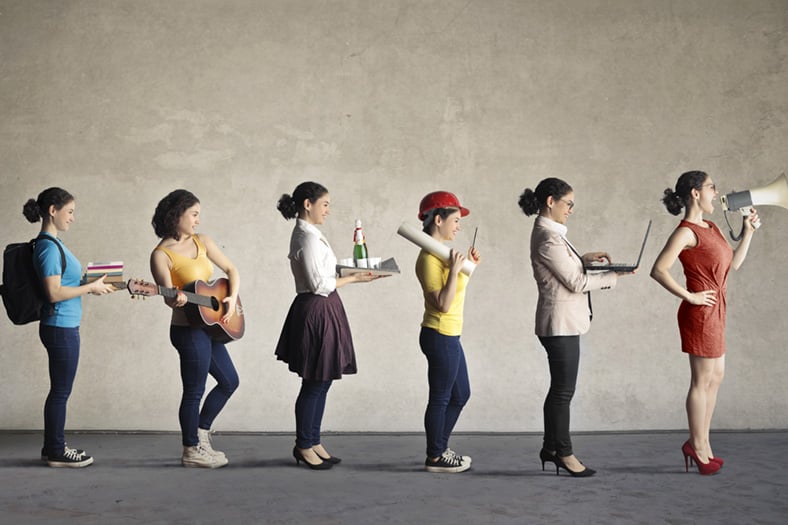 Aside from wanting to progress in the role you are currently in, or aiming for, another reason for purchasing training could be to enable you to change careers into something totally different.
These types of courses may be a bit harder to pinpoint, as your potential customers could be looking to move to any of the potential careers your training offers, but it might be a good idea to focus your efforts on the Level 1, entry-level, and 'Introduction to…' courses that you run, as these are most likely what people will be looking for if they looking to train in a completely new subject.
With these types of courses, it may be a good idea to offer eLearning wherever you can. Unlike the previous two problems, which related to the job roles people were currently in, training for a change of career will definitely mean training in your own time, rather than perhaps using some time at work to do it. If your potential students already have full-time jobs, the odds of them being able to find the time to attend classroom-based sessions is pretty slim, unless you run evening courses. eLearning may be a far better option as it will allow them to complete the course in their own time, without having to worry about getting time off work. It also takes the pressure off your student, as they don't have to complete the work to a strict timeframe, allowing them to find a balance between work and study, as well as everything else they have going on.
It may also be a good idea to offer taster sessions of these courses. This could give students the opportunity to attend one session or get access to a small section of the eLearning course, so they can get a taste for what the training is going to be like. If someone is looking to swap jobs, and still isn't sure what is actually the right path for them, they might prefer to have a trial of the training before they commit to purchasing the training in full. A taster session will allow them to be sure they have made the right choice, before they buy from you.
As we said above, it's important to map out the career paths you could take once you have completed this training course. If your students are looking to move into a new field, they will want to know all the work they need to do and what sort of jobs it would make them qualified for, as well as how long it's going to take, so they can get the full picture before they make their final decision. Again, having all this information mapped out for them could encourage them to become repeat customers with you, rather than just purchasing one course from you, if they see that you offer everything they are looking for on their chosen career path!
Next Steps
If you want some more tips on improving your website, why not check out our 'Turn Your Website into a Course Booking Machine' presentation from our LITE Conference, which will give you lots of tips on how Administrate can help you increase those course sales!