Longstanding Administrate customer, GTA UniversityCentre, provide a range of short training courses and university programmes to the inhabitants of the Bailiwick of Guernsey, part of the Channel Islands, situated within the English Channel. A unique proposition, they aim to "ensure that the people and businesses of Guernsey can gain access to the latest professional training and higher education without leaving the island".
Recently the company celebrated their 20th anniversary, having started life in November 1996 as the 'Finance Training Agency'. Fast forward to present day and GTA UniversityCentre works closely with providers of higher education and advanced training to deliver an extensive range of courses at its teaching centre, right in the heart of St Peter Port.
A customer of Administrate since January 2014, they've been with us for some of the most significant updates to our training management software, launching online course sales with Administrate.
Growing Course Sales
Website integration. Online Course Sales. API?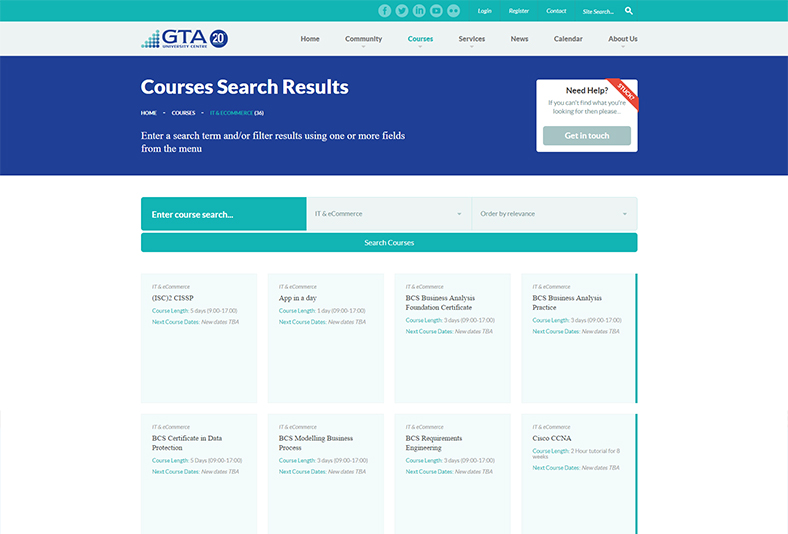 Offering eLearning
When you consider that the population of Guernsey was 62,948 in 2015, you start to realise that in order to keep pace with training demand, the adoption of eLearning was somewhat of an inevitability for GTA UniversityCentre in order to remain competitive in a crowded digital learning marketplace.