Back in February, we spoke to a couple of Administrate customers to ask them what their favourite features of Administrate were, and now we're back with a second edition where we've caught up with two additional customers so they can tell us what they like so much about us!
All of our customers use Administrate in different ways, and this means that different features and functions will stand out more for some customers than it will for others. We love reading about how all our customers love different parts of our Training Management Platform, and we hope you do too!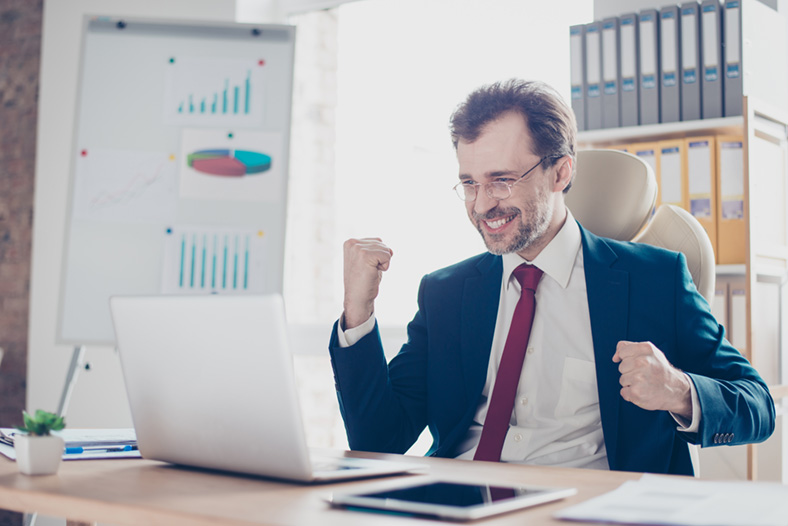 TSW Training
First up we spoke to Paul Almond, Business Development Support Officer at TSW Training. TSW Training is an award-winning training provider, offering professional learning and development programmes to both the public and the private sector throughout Wales and the rest of the UK.
Reporting
If there is one thing our customers are consistently raving about, it's our reporting system. Our reporting system allows you to build customised reports, so you can always create exactly the report you need, and only focus on the data you want to. Reports can be created in seconds, as all you need to do is drag and drop the data points you want to report on, and then chose how you want to view it, and you're done!
It's so important to be able to produce the specific reports your business needs, and be able to pull all the vital data through form Administrate into those reports easily. Reports are updated in real-time, meaning your data is always up to date.
TSW Training loves our reporting system for exactly this reason:
"Administrate comes built-in with the most expansive and flexible reporting system I have used in any cloud-based software solution. We have used these reports extensively to assess our customers spending growth year on year, to review our course availability, and to produce dynamic reporting. It is important for us to create reports once and allow the system to continue to refresh the required data. This has been invaluable to our goal of running an automated reporting environment."
Automated Communications
Automated communications are designed to make a significant dent in the amount of time you spend on administration as a business. Once you've created your emails templates that cover all the standard emails you send as a business, communications triggers will make sure those emails are sent automatically whenever the trigger event happens, such as a student getting a purchase confirmation email when they purchase training from you.
Automated communications mean TSW Training save a huge amount of time and provide a positive experience for their customers:
"The communication triggers system in Administrate has cut a significant amount of tasks for our administration team. The ability to automate hundreds of emails including joining instructions, evaluations, and pre-work materials has freed up the administrators to focus on producing the best training experience for our customers instead of sending the same templated email every day. The use of merge fields has allowed us to dig into the database and automatically populate a number of fields dynamically. The result of this feature has allowed us to migrate all our scheduled communications to an automated system! Big time saver!"
Our Support Team
At Administrate we're here to make sure are customers are happy all the time, and so if something does go wrong, we want to make sure we can start fixing it as soon as possible!
Our Support team are always hard at work, making sure we're addressing any issues that crop up, and helping customers work through any problems that might be having.
TSW Training have called on our Support team in times of need, and are very impressed with the experience:
"Administrate is quite a complex system at times and thankfully they have an excellent Support team who are able to answer your questions promptly. We have had situations where the Administrate Support team will work with us to find a solution to an issue or to identify how it is affecting us. The Support team are a real great asset to any cloud-based solution and they show up big organisations who fail to respond to tickets within the same day."
CMC Partnership
We also spoke to Jane McIntosh, Business Systems Assurance Manager and Internal Lead Auditor at CMC Partnership, about how different members of her team love Administrate. CMC Partnership are a global affiliate for Prosci, which is a systematic and holistic change management methodology adopted by 80% of the world's largest companies. CMC provide public change management training at selected venues throughout the UK, Ireland, and Singapore.
Task Management
In a bid to save you even more time and keep your business really organised, Administrate allows you to keep track of all your tasks in one place, so they're easy to keep track of and complete.
Not only are your tasks always displayed to you on the home screen when you log in, we also email you a list of all your tasks every day, so you always have an up-to-date to-do list, just waiting for you to tackle it.
Jane from CMC Partnership told us how tasks help her teammate stay organised:
"Natasha loves Administrate's task management - she has refined her workflow for each event and now works smoothly through her task lists, making changes, and leaving the office organised ready for the next day, with nothing missed."
More Automated Communications
Well what can we say – even more love for our automated communications! Automated communications are a really simple tool than can have a huge impact on what you do every day as a business!
CMC Partnership recognise this and even call them life changing:
"For Debbie – Administrate automation has changed her life! With one click of a button she can send an email to all 16 event participants."
Keeping Everything Linked
Not only can Administrate keep track of all your course information, you can also integrate our online course sales function with your website, meaning all the data is automatically pulled through from Administrate in an instant. It also means that any sales which are completed online will automatically be logged in your sales system, so you'll never lose the details of a deal again!
All your information being linked like this means you have a complete overview of your entire business, and that's exactly why CMC Partnership enjoy using Administrate:
"The ease in setting up new courses, pulling through standardised event templates, and feeding these automatically through to our website, with online sales and enquiries returning directly into Administrate has realised the back office efficiencies we were looking for when assessing the potential procurement of Administrate for our organisation.

With the ability to link accounts, contacts, sales, event attendance, resource allocation, and course profitability, Administrate's single source of truth provides Deb, our Team Leader, with a bird's eye view of the training business. In response to customer demand and a changing business environment she can implement changes quickly, communicating these via Administrate to our course instructors and administrators working around the world."
Like What You See?
If you're interested in how Administrate can help your business run smoother, why not book a personalised demo with one of our team members? We can walk you through the system and answer any specific questions you have about any of the features we've mentioned above, or any other aspect of the system you're interested in!