Last week Administrate was delighted to welcome another high school student into our Edinburgh office for a week of work experience. We have a rich history of running work experience placements and internships with students who are keen to get experience in the tech industry, and we continued this tradition by welcoming Sid to spend some time with us.
We asked Sid to share his experience of his time with Administrate so our blog readers can get a little insight into what it's like to work at Administrate!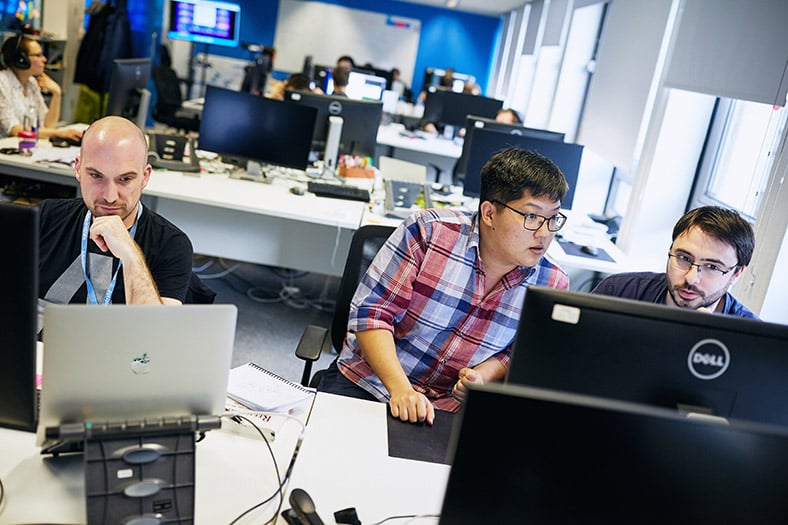 Sid Berera – Boroughmuir High School
I recently came to Administrate for a week of work experience. I will be starting S6 after the summer holidays, and I have always enjoyed programming. In the future, I wish to study maths at university and then work in either software development or AI.
I came to know about Administrate through CodeBase, which I had known about as I used to attend Prewired (an Edinburgh programming club for under 19s).
Working at Administrate has been extremely fun but also instructive. Everyone was really friendly, welcoming, and took the time to explain things to me in great detail.
When I first arrived at Administrate, I was greeted by Sara, who I had been in contact with via email since March. She created an exceptionally well-organized timetable of which team I was supposed to be working with and when. Sara was extremely friendly, helpful, and maximized the short time I got to spend with Administrate.
During my placement, I spent time in every team in the business and observed what they were working on. Since I am most interested in programming, the focus was on seeing the various Engineering teams. I would watch one or two of the developers complete a task such as fixing a bug or querying an API using graphQL, while they explained what they were doing and answered any questions I had. They would then give me a small task based on what I had learned and help me complete this task.
I also completed a few of the Katas (the weekly fun programming challenge), chatted with the interns and even got to see how the Support team works. Furthermore, I also got to chat with the Sales, the Marketing and Design team from Administrate's Beirut office via Zoom, the Account Managers, the Implementation Managers and Sara (the Operations Assistant) here in Edinburgh. Speaking to various teams throughout the company was really useful as it allowed me to widen the scope of my understanding of software companies.
Overall, my favorite part of the week was getting to complete lots of programming tasks. In particular, I enjoyed working with Sodium, Copper, and Mercury (Administrate's Engineering teams) as they made the work very fun and engaging.
Working with Administrate this week has been extremely fun and I now definitely want to pursue a career in computer science. I have learned lots about programming, as well as how the company functions as a whole and what it's like to be in a working environment. I think that of my peers at school, I will surely have had one of the best work experiences. I hope to keep in contact with Administrate and possibly even do an Internship here in a few years!
If you're interested, you can read our previous work experience placements posts here.