For a smaller business of any kind, it's important to make yourself stand out. Not only are you competing against competitors who are the same size as you, chances are you're also going up against much larger companies who offer similar services to you. That's why it's key to find the things that can make you stand out in a crowded market, and make sure you highlight them to your potential customers!
Today we're taking a look at the sort of things you can do within the training industry to make sure you are noticed amongst all your competitors and help attract customers to purchase from you!
Develop a Niche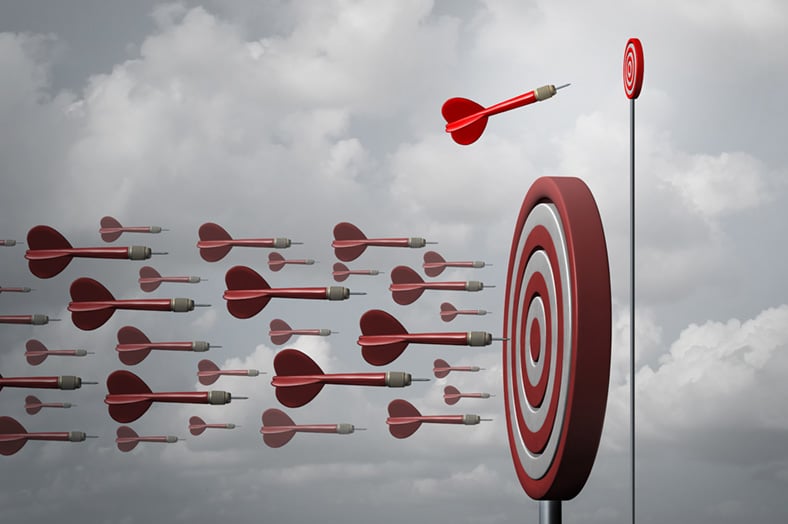 One great way to make sure you stand out is to offer something that no one else, or very few other companies, actually offer! Carving yourself a niche in a crowded market means that potential customers are more likely to come across your offering when they are searching for training, as there is a smaller pool of training providers to choose from.
If you offer a range of courses at your training company, you may usually focus on your top-selling courses and the ones which constantly prove the most popular, such as first aid qualifications. However, just because you offer lots of courses on lots of different topics, doesn't mean you can't carve out that niche for yourself by focussing on some of your smaller, or lesser-known courses.
If there aren't a lot of other training providers who run these courses, or if you're the only training provider in your area who runs these courses, then running some marketing activity around these courses may allow you to create a niche. If you're the only provider in your local city that runs a particular sort of training, then that's something to shout about! It also means that people searching for 'xx training in Edinburgh' for example, will be more likely to find you if you put a little effort into promoting these courses.
You can include details of these courses in marketing emails, post about them on social media, feature them more prominently on your homepage, as well as include them in any promotional materials you have created, to help draw attention to the fact you provide these courses as well as your more popular courses.
It may take a little bit of time for you to build up a reputation as the provider of niche training courses, but once you have it should help you secure future customers. And once you've had a few customers complete their training with you, they will hopefully spread the word about how good your training is to other potential students!
Build Partnerships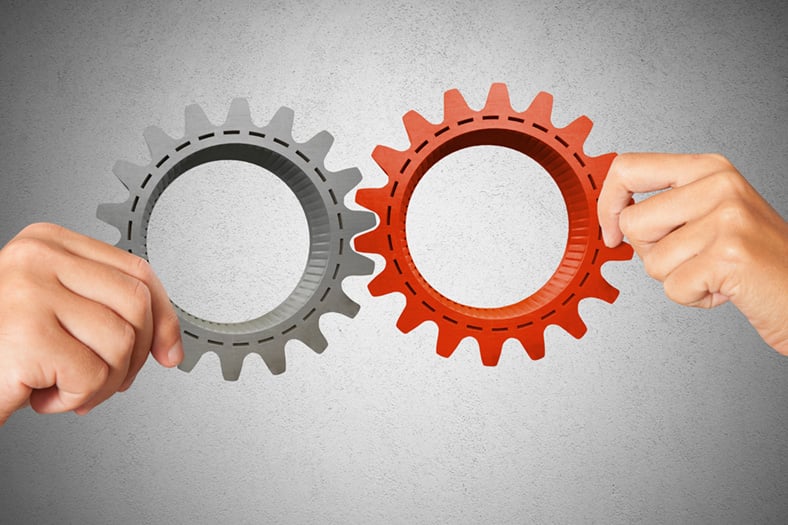 Another way you can make yourself stand out to potential customers is the partnerships you are currently involved in. There are a couple of different ways you can build partnerships which will make you more appealing to your students:
Get accredited – See what steps you need to take to get certain training courses accredited by awarding bodies within that industry. Not only will you be able to promote the fact that your training courses are accredited, but chances are the awarding body in question will also promote the fact that you are an accredited training provider. This may provide you with a wider customer base of students who would not have come across you otherwise.
Link up with further education – You may also wish to build a partnership with further education establishments in the area to create a clear educational path for students who may wish to start their training journey with you, and then move on to studying for a degree or similar qualification with a local university. Again, this will give both you and the further educational establishments you link up the chance for some cross-promotion of both your offerings. Students who are researching degrees or higher education will be shown the training courses they could complete with you first to give them the experience they need to get into their desired degree course, and students who are looking at your training courses will be able to see quite clearly the training options they have in the future, even if it is outside your training company. It's a win-win for everyone involved, and your students can quickly get a picture of all the training they will have to complete to get the qualification they want.
Seek exclusivity – As we mentioned in the first point, linking up an awarding body could be a great way to get even more students through your doors, so why not take it one step further and see if you can get some exclusivity in the training you provide? Some awarding bodies only have a certain number of training providers who run and manage their training for them, so it's easy to keep track of and manager from their point of view. Perhaps there is no one in your area who provides this type of exclusive training? If you can jump on that opportunity before anyone else does then it could be amazing for making your business stand out and getting you lots of extra customers!
Don't Hide Your Problems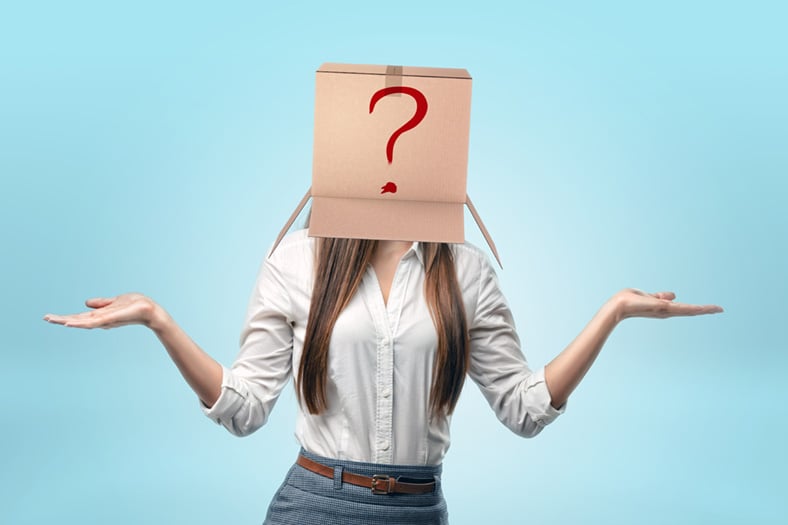 You may think that bad reviews and problems you've had in the past are things that you need to hide from potential customers, but actually showing how you deal with the problems that you face is what's more likely to swing a customer's opinion of you, rather than the problem in the first place!
First things first, if you don't have any bad reviews on your website, your potential customers probably think you're just hiding the bad ones! It's important to embrace any feedback you get as a business and see how you can use it to improve for the future instead of dwelling on it.
If you get a bad review on your website or on social media, it may be a good idea to reply to the original poster. You can let them know you appreciate their feedback and let them know any steps you are planning on taking to help tackle the problem they have raised to make sure it doesn't happen again. Showing you are willing to work through problems and improve your customer journey for future customers should show that you are a trustworthy company who goes that extra mile for their customers.
No training company is perfect – everyone makes mistakes at some point, but it's how you deal with them that will make you stand out in the crowd!
Make it Super Easy to Become a Customer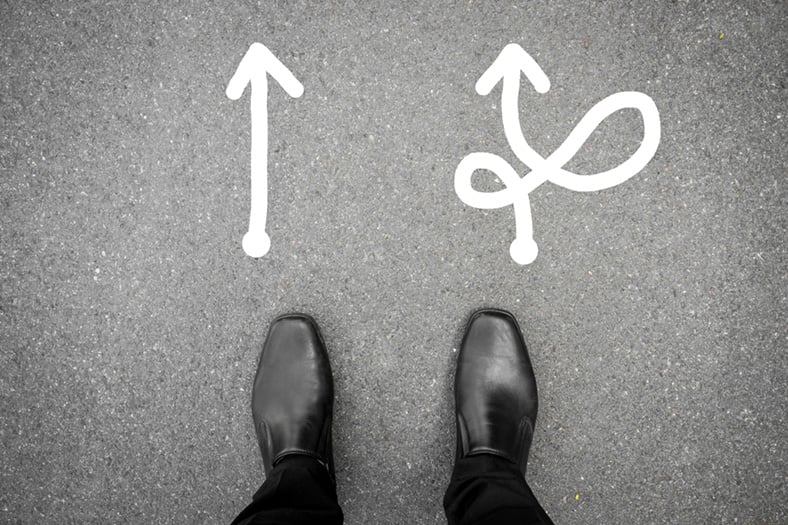 Something which may seem so simple that you might overlook it is making sure it's really easy for your prospects to actually become customers! You may not think this will help you stand out, but if your competitors have a complicated process for booking a place on a training course, potential customers may end up at your door, so it's important to make the process as easy as possible!
Here are some ways you can make it really easy for someone to become your customer:
List all your course information on your website. This means your prospects should be able to answer any questions they have about your course such as price, duration, class schedule, length of course, and qualification obtained at the end, so nothing will delay them from making the sale!
Sell your courses online so your potential customers can buy from you right away! You can offer other payment options, such as phoning your team in case people prefer to buy from you that way, but chances are if your customers are on your website they will want to buy from you online! Don't lose those sales by not giving them the option.
Clearly list your support options. If your potential customers do get stuck or have a question when they're trying to buy from you, it's really important to make sure they know where to look to get the answer, because if they can't find the answer with you they will go and look for another training provider. Clearly display contact information such as phone numbers and email addresses for your Training team, as well as a link to your FAQ page, so any problems that are encountered can hopefully be overcome before they give up on you and move on!
Want More Small Business Blog Posts?
If you liked this post, why not download our 'Tips for Running Your Small Training Business' eBook? Not only does it contain this post, but it also had nine other amazing posts, all tailored to smaller training businesses!
Download it for free now!