We're back again with the second entry in our series on how to make sure your small training business stands out from your competitors!
In the training industry, it can be challenging to stand out from the crowd, as chances are there is always going to be someone else who offers the same training as you do. That's why it's important to focus on the things that make you different and broadcast them to the world!
If you missed our first post in this series, you can check it out here, and then read on for even more tips on how to differentiate yourself in a crowded market!
Do Things Differently From Your Competitors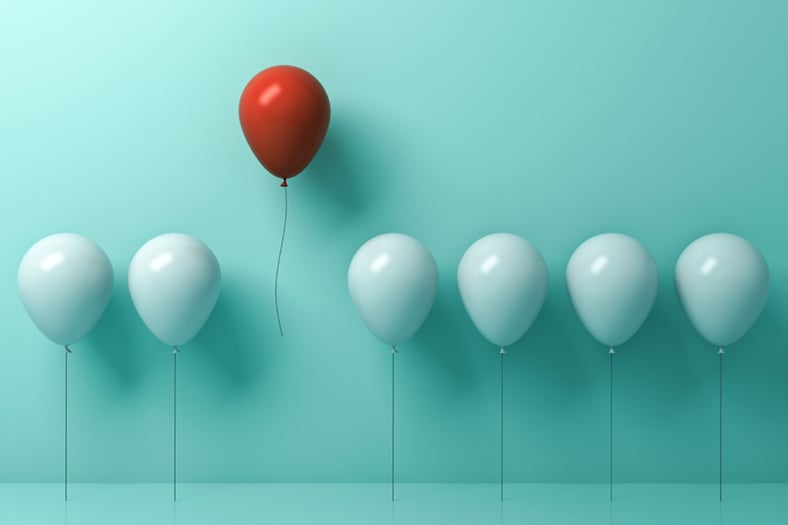 If you want to make yourself stand out from your competitors, you need to look at what they offer and the sort of things they do and do something different! If you all offer exactly the same service as each other it's going to be really difficult to guarantee those sales, as your potential customers will have no special reason to choose you over another training company.
So how can you do things differently from your competitors? Let's take a look at some examples:
Offer different methods of course delivery. If you offer the same sort of courses as your competitors, why not offer a different method of course delivery to help yourself stand out? See if you could offer eLearning, virtual instructor-led, or blended training options for some of the courses you run, and it may be enough to get a prospect to purchase from you, as the delivery method may suit their learning needs better.
Offer more high-demand classes. Do you have a few classes that are particularly popular? If these are classes that your competitors also run then a full class for you means that customers will have no choice but to turn to your competition, which isn't ideal! Why not look and see if you can offer more sessions of these classes and lock in those additional customers for yourself?
Offer custom content. If you purchase pre-made eLearning content for your students, you may offer exactly the same course content as your competitors. If this is the case, it may come down to things like price when your customers are making a decision, as content won't be a deciding factor. However, you could look at creating custom eLearning content for some of your courses instead to ensure you offer your students a truly individual experience. This will allow you to expand on certain areas, offer more detail where needed, use personal experience in real-life examples, and include additional elements such as mini quizzes and assessments throughout the course, rather than sticking to a pre-created structure that's exactly the same as your competition.
Use Past Students as Examples
A great way you help yourself stand out is to let your past students shout about how great you are for you! You can tell your prospects again and again how amazing you are, but of course, you're going to say that, so it might not actually mean all that much. However, if lots of your past students have lots of positive things to say about you that's a far more convincing argument, and much more likely to make your potential customer purchase their training from you.
Here are some of the best ways you can use customer feedback to help yourself stand out to your potential customers:
Have a reviews section on your website – A prominent reviews section on your website will make it really easy for prospective students to have a look at what past students are saying about you. Don't try and hide any negative reviews you have, but you can feature one or two of your best review prominently at the top of the page.
Put course-specific reviews on your course pages – Another great way to show off feedback for specific courses is to feature that feedback on a course's page on your website. That way if your students are searching for a specific course and head straight to that courses webpage, they will still be able to see all the lovely things your past students have been saying about that course.
Use feedback in marketing material – If you don't want to wait until customers make it to your website to shout about how good you are, then you can use customer feedback quotes on your marketing material as well! Whether it's marketing emails, flyers, or banners at events, pick the best quotes and use them to show off how amazing your training is!
Use feedback in social media posts – Finally, you can also use your customer feedback quotes in social media posts. Whether it's to show off how good your company is in general, or accompanying a post about a specific course, it can be a great way for your posts to stand out!
Position Yourself as an Expert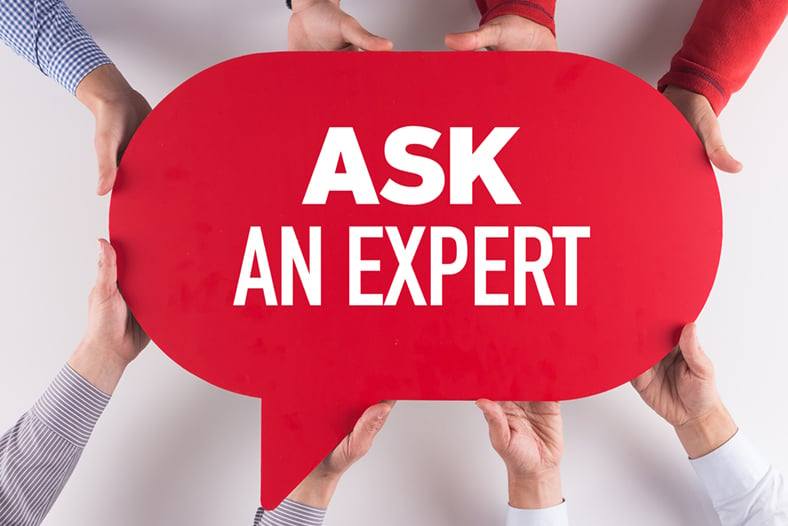 Making yourself stand out isn't all about your training offering. Think about the rest of your website as well, and what you can do to draw your potential customers in and away from your competitors.
One good way is to make your website a go-to place for industry news and expert opinion. Use your blog and your news section to allow your team to post relevant pieces about the training you offer, the industries you work within, and any applicable news pieces. You can also do blog posts that focus on current or past students, so potential students can get a really good insight into what it's like to complete their training with you.
Positioning yourself as an expert in your field means that people interested in your relevant industries may find your website when they're on the lookout for news or industry-related pieces. This will keep your brand fresh in their mind if they need training in the future.
It should also make it easier for your potential students to find your website in the first place if you're posting lots of fresh content related to the courses you provide! It also gives you lots of interesting things to share on social media instead of just links to your course catalogue, which may not be very interesting!
Create an Amazing Customer Journey from Start to Finish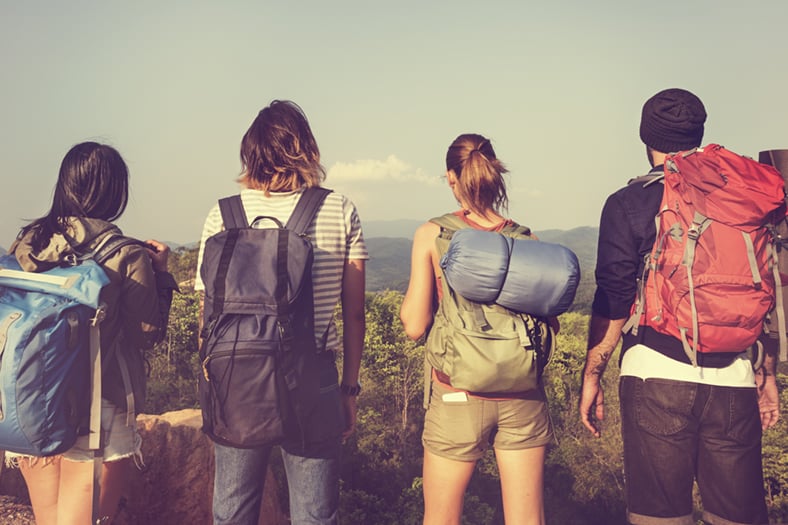 Last time we talked about how important it is to make sure it's really easy to become a customer. Just taking a lot of hassle out of the process can be the little push some prospects need to make the move to becoming a customer. However, it's vital that you have a great customer journey from start to finish. Sure, it's important to get those customers in the door, but if you don't look after them throughout the whole journey, you're quickly going to get a bad reputation. This will obviously affect the likelihood of you getting lots of new customers in the future. Make sure you stand out from your competitors by looking after your customers the entire time they are learning with you and well beyond!
Here are some tips to ensure your customer journey is the best out there:
Make your website really easy to navigate and full of all the information potential customers will be looking for. This includes listing all your course information online, allowing customers to buy their training online, and having lots of relevant resources on your website so customers can always find the information they are looking for.
Make sure you target your marketing at every customer stage. When a prospect becomes a customer make sure you change the content you're sending them to things that are useful and relevant to their stage of the customer journey, such as additional information on their course or related courses. This also works from when they finish learning with you. You can still market related courses and additional qualifications they may be interested in. Just make sure it's targeted and personalised marketing you're sending them, so it's something that will provide them with a genuine benefit, instead of just pushing them to continue buying from you.
Make sure you offer the same great level of customer support for current customers as you did for your prospects! Don't stop caring once you have their money! It's so important to build a great relationship with your customers as you want them to perhaps return to your training company if they need more training in the future, and recommend your training offering to other students! Make sure it's really easy for students to get in touch with you and ask a question or report a problem to ensure they have a smooth learning journey with you!
If you want more tips on how to improve your customer journey specifically using Administrate's training management software, you can check out this blog post!
Want More Small Business Blog Posts?
If you liked this post, why not download our 'Tips for Running Your Small Training Business' eBook? Not only does it contain this post, but it also had nine other amazing posts, all tailored to smaller training businesses!
Download it for free now!