At Administrate, we are all about making our customers successful (and happy!), and we love hearing about all the different ways we can help a business improve and manage their training administration better. One of our customers who is always very vocal about all the different ways we have helped is ForgeRock. Over the years the ForgeRock team, including Kevin Streater, Global Training Sales Director, and Lo Wright, Global Delivery Operations Manager, have contributed to customer videos, lots of different blog posts, and Kevin Streater has even presented twice at LITE (you can check out the video for his talks from 2015 and 2016 here).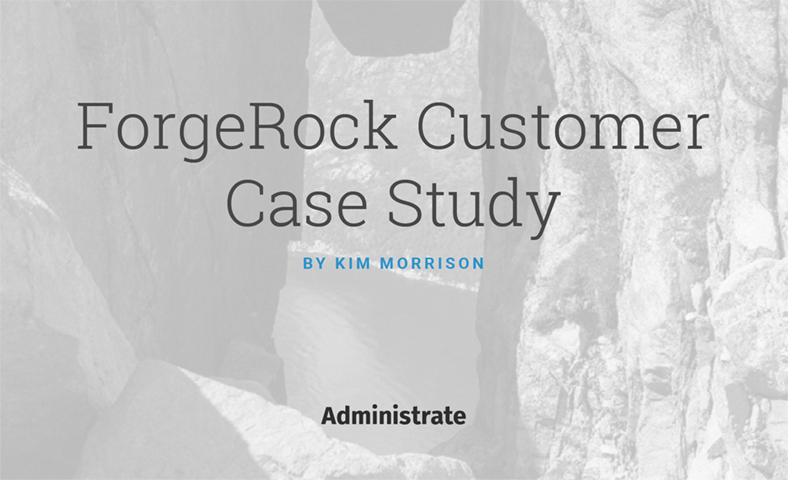 To show off exactly all the ways Administrate has helped ForgeRock since they became a customer, we've created a ForgeRock Customer Case Study.
In our exciting new case study we look at:
ForgeRock and Administrate - A bit of history on ForgeRock and how they came to be an Administrate customer.
ForgeRock and Embracing Administrate's Software - How ForgeRock got used to working with Administrate, and the ways they now use it to improve their business.
ForgeRock and Administrate Reporting - We explore how ForgeRock make full use of our reporting feature, and how our reporting feature actually works.
ForgeRock and "How Administrate Changed our Training Business" - Taking information from Kevin's LITE 2016 talk, we look at exactly how Administrate helped improve and change ForgeRock, and how they run their training business.
Download the full case study below to read all about ForgeRock's exciting journey with Administrate! Simply fill out the form below!