We recently visited longtime Administrate customer ForgeRock so we could have a talk with the team and see how Administrate is making their jobs a lot easier. As well as saving ForgeRock loads of time now they've made the move the Administrate system instead of using spreadsheets, they are also making good use of our LMS (Learning Management System) to run self-paced training sessions.
No More Spreadsheets
Before Administrate, ForgeRock admit that they stored all their information on spreadsheets, which wasn't ideal, and proved quite problematic for the staff unless they had an extensive knowledge of how to use spreadsheets. Using things like pivot tables to extract data was quite difficult, so it wasn't always easy to get the exact data that was needed.
Now ForgeRock use Administrate's reporting function, as it's so easy to find the precise information you need, even at a drilled down level.
Fewer Emails
Administrate's automatic emails have not only saved ForgeRock a lot of time every day, it has also meant Lo Wright, Senior Delivery Operations Specialist, now oversees all the events instead of spending all her time writing and sending emails, and tracking spreadsheets to makes sure everything is recorded.
As well as saving time on emails, Administrate also sends Lo a task list of everything she needs to get done that day, to make sure nothing is forgotten and all of ForgeRock's courses are set up properly.
Self-Paced Training
As well as instructor-lead training and live virtual classes, ForgeRock now uses Administrate's LMS to provide self-paced training. This has really helped them engage with their internal students and their partner community, as these students were extremely busy during the week and needed a different type of training to be available to them.
Here's some of the other great things ForgeRock had to say about using Administrate:
On our support desk - "They always come back with really useful information."
"They really seem to understand training, and you don't always get that with companies that are providing software."
"Administrate saves me time by sorting out all the emails for me. It pretty much does it all for you."
Watch the full video below to see how ForgeRock are making the most of everything the Administrate system has to offer!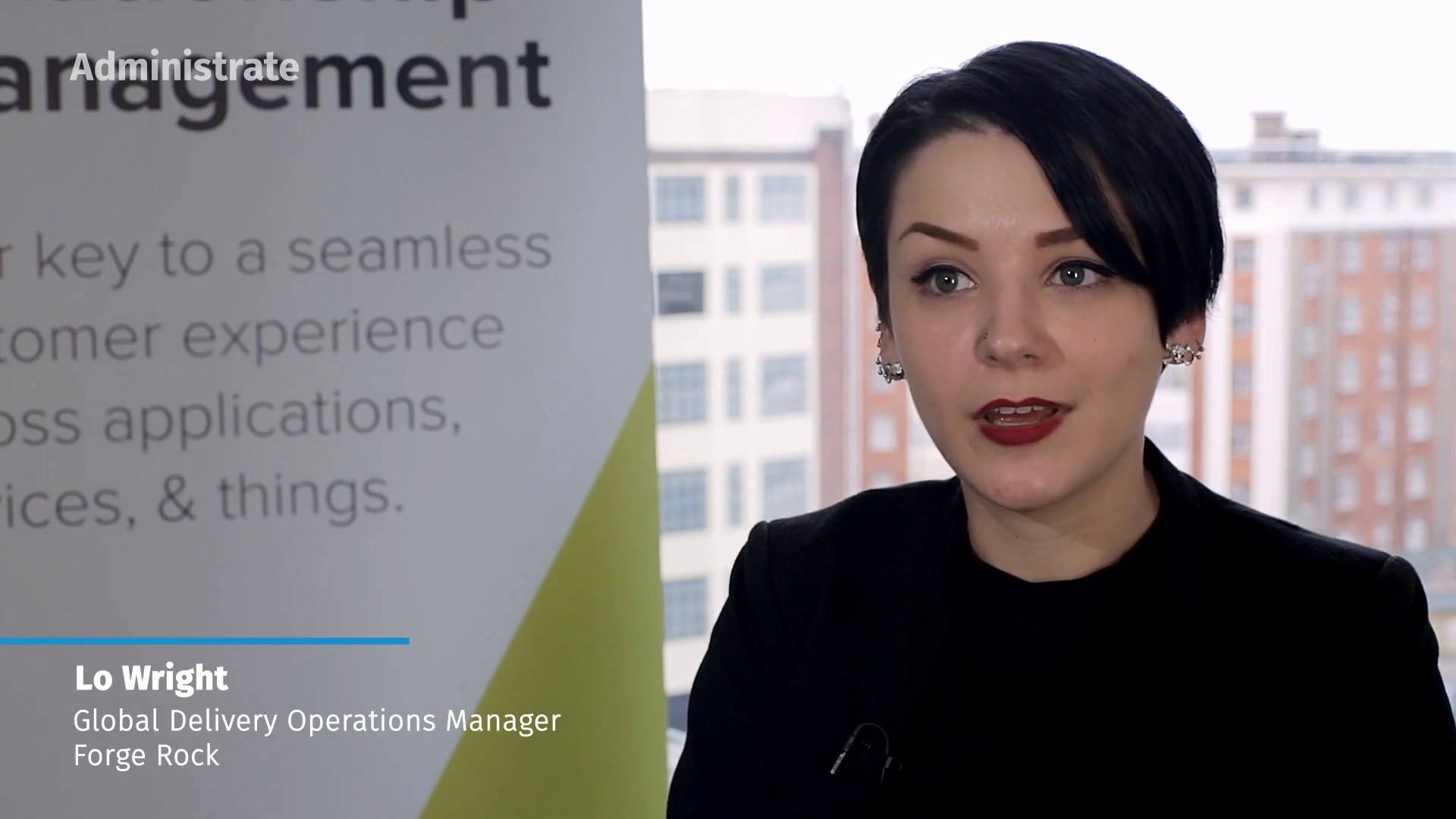 Want to Hear More From ForgeRock?
Download our Training Providers at Work 2017 eBook to read an exclusive interview with Kevin Streater.