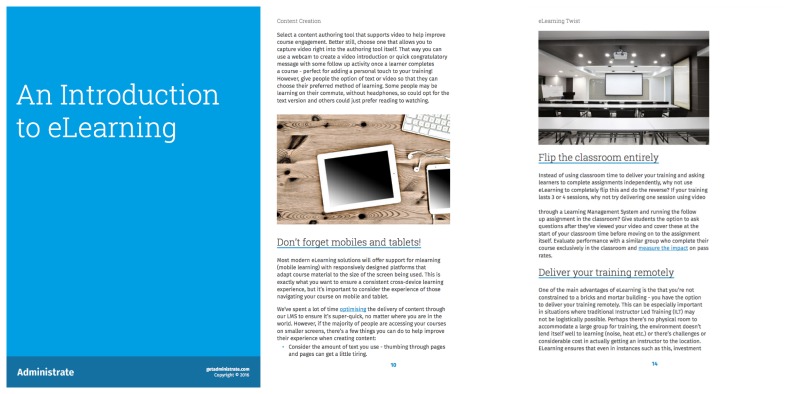 It's hard to escape the ongoing buzz around 'eLearning' and how it can enhance your training delivery, but knowing where to start with it can be very tricky. We're big believers in the benefits of eLearning, especially when used as part of a blended learning strategy, with that in mind, we've written a guide that will help you hit the eLearning road running. Download this guide now for advice on:
Why eLearning is important
The technology required
Creating eLearning content
Adding eLearning to 'traditional' learning
'Flipping' the classroom
Using 'project-based' learning
And much more!