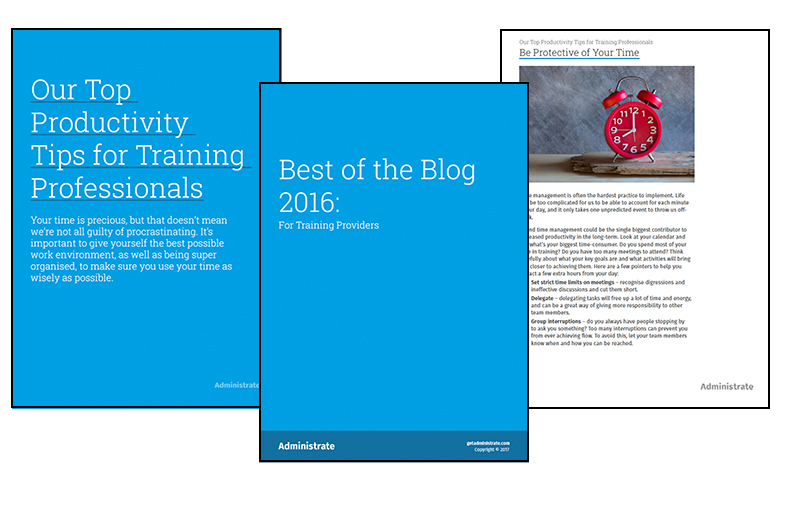 You may have heard us say this a lot, but here at Administrate, we are all about training providers! Our Training Management System is designed to help training companies and training departments manage their entire business.
With that in mind, we decided to release our new, free eBook – Best of the Blog 2016: Training Providers. We've selected 10 of our favourite posts from the past year, all of which are aimed at training providers!
We hope this eBook will provide a handy guide, full of lots of hints and tips. Covering topics such as Admin, Sales & Marketing and Reporting, we hope there is something every training provider will find helpful and be able to use going forward.
Download Your Free eBook