Our consumption of media has changed radically in the last decade. Within the space of a few minutes the modern media consumer has retweeted an inspiring quote, clicked through a couple of videos on YouTube, skim read an interesting article in their feedly, watched a handful of video loops on Vine and read the latest headlines on the Guardian's App. And that's all before breakfast.
They 'snack' - picking and choosing small snippets of information to digest around their busy work and family life. They'll say 'no thanks' to long loading times, pages upon pages of reading and regimented schedules of when they can or can't access content. They hate waiting for next week's episode of their favourite TV show and they're never in when it's on anyway. They binge on Netflix and rely on catchup TV and DVRs.
In short, the modern media consumer creates their own schedule.
The snackable, asynchronous, learning revolution
If you're currently delivering all your training via Instructor Led Training (ILT), then you may want to consider adopting eLearning for a more blended approach. This can help open up some creative ways to break up and deliver your training differently. Respected eLearning blogger Kasper Spiro suggests that by using a series of small courses (be they video, quizzes etc.) you can...
"increase retention from 25% to 80 or even 90%"
This is further rationalised by Nicola White, Global E-Learning Manager of Inmarsat, who has found that...
"very short e-learning content proves to be the most effective for performance training"
However, this isn't necessarily new information! Techniques like Flash Cards have long helped learners memorise and retain small amounts of information and are now widely used in eLearning too with many Flashcard apps available. Learning apps like Duolingo reinforce this approach, delivering small bursts of language learning in an innovative way. Another great example is Enki an app that delivers '5-minute daily workouts' for software developers. Both are highly structured, yet personalised to the learners needs, with a garnish of gamification thrown in too.
But how can you incorporate the concept of 'snackable learning' into your syllabus?
Here's 5 ideas to get you started:
1. Lunch and learn
Why not split some of your training up into short, 15 minute, training bursts delivered by video? Ideal for some of the simpler concepts within your learning programme, they could easily be digested in a lunch break. Of course, make use of a powerful Learning Management System (LMS) and you'll be able to track your learner's progress as they log in, watch a quick video and log out, all before they finish their sandwich! You could even end your lunchtime 'learning bites' with a little 'dessert' too; follow X on Twitter to find out more, Add Y to your Feedly to hear more, sign up to Z's newsletter for more of the same.
2. Learning on the commute
Uptime is the new downtime in our 'always connected' world. Gone are the days when people stare out of the bus window on their commute to work. Rather, they stare down at their smartphones or tablets, absorbing news or frantically playing the latest puzzle game. Give your learners the option of doing something more productive with their commute using short, snappy, training videos that can help them further their knowledge and career. Why not trial a snackable learning programme, sending a quick SMS (using SMS Triggers) at 8:30am, offering learners a chance to login and spend 10 minutes learning something really cool, rather than zap zombies!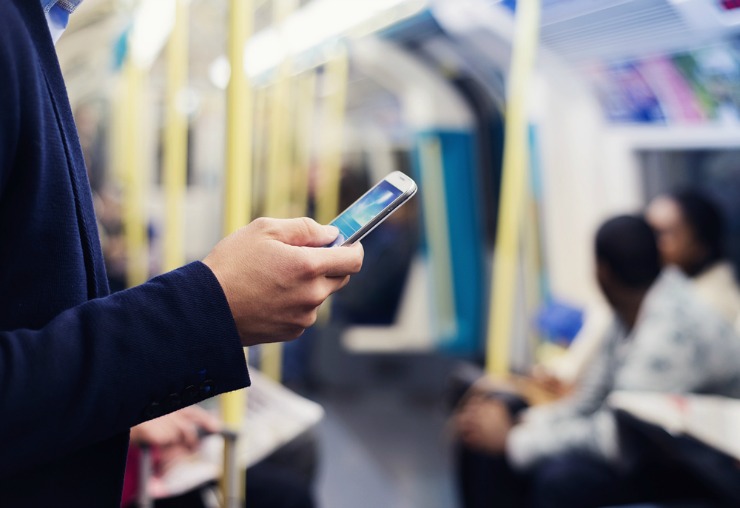 3. Encourage shared learning experiences
Employees learning in isolation is a wasted opportunity. Sharing knowledge amongst teams helps foster a learning culture and collaborative approach where teams learn together. Regardless of whether your training is delivered formally or via independent learning, give your learners an avenue to share quick snippets of useful information with the wider group. Why not use a tool like Slack to get learners to start sharing their thoughts and key findings?
We use Slack at Administrate and find it to be a great tool at encouraging internal communication and sharing all the cool things we find in our daily digital travels.
4. Learning building blocks
When creating content for new courses, consider how you might want to split it up or simplify it in the future. Contemplate how both the course and your learners might evolve over time and how you may want to use some of the key components in other courses. Aim to create a 'Lego of Learning' using lots of smaller learning blocks, opening up options as to how it can be delivered. It should also help to make future course creation easier too!
5. Embrace the future
Advancements in technology continue to offer new opportunities to deliver training in new and innovative ways. This year (2016) is all about Virtual Reality (VR) headsets with multiple manufacturers releasing technology. Could a 6 hour training session be broken down into smaller, 1 hour, sessions delivered in a Virtual Reality environment? Could your North America operation join the same training session as your European counterparts, all through Virtual Reality?
Or how about very small snippets of training delivered through wearable tech like Apple Watch? Even just a daily inspirational quote that reinforces your company values could help ensure a more sustained focus on key objectives.
Just how these new technologies will be utilised in eLearning remains to be seen, but they represent an exciting step forward in training delivery.
Choice, flexibility and adaptability
It's important to remember - the modern learner wants choice. They want to choose how, when and where they learn. They need your courses to be flexible and adaptable to their busy schedules.
Evolve your training to give them this choice and create a consistent learning experience that allows for 'learning on the go'. Perhaps your learners would be more enthused if you tried breaking your training up into more manageable portions? Most importantly, you should closely monitor reporting and performance to see if it helps improve course engagement.
Have you had success adopting a 'snackable' approach to training? We'd love to hear about your experiences in the comments below.