If you're looking to bring new software into your business, you want to ensure you make the right choice first time around to prevent wasting a lot of time and money bringing on a system which doesn't suit your needs.
One thing which can help you narrow down your possible system choices is taking a demo with the software providers to see exactly how the system will work for you. Personalised demos are a great chance to ask questions, look at the areas of the system you're more interested in, and get a feel for how the system works, rather than just taking a free trial and trying to work out what to do yourself!
Today we're looking at our top 10 tips for getting the most out of your training management system demo to make sure you make the right decision for your business first time!
1. Plan Exactly What You're Looking For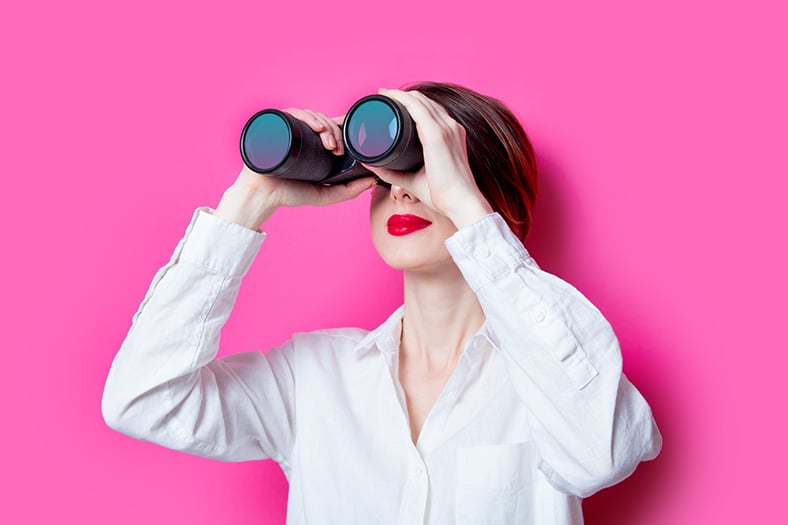 The first stage of your software buying journey should be to think about the exact features you need from your new training management system. There must be some problems that you are trying to solve which have led to you looking for software in the first place, so think about what those problems are and what features could help you solve them.
It's important to get input at this stage from everyone in your business who will be using the training management system, as every department and job role will likely have different needs, and it's crucial that everyone's needs are met.
Think about the features you need, such as a CRM, a learning management system, and the ability to integrate your website with your training management system to sell your courses online. You may also want to write a wish list for things that would be a bonus if you can get them, such as a centralised message system for easy management of customer enquiries.
2. Narrow Down Your List
Once you know what you're looking for, you can start shopping around and begin the process of narrowing down all the possible choices on the market. As well as considering all the features you need, you need to think about your available budget to make sure you're getting the best return on your investment possible.
Narrowing down your list before you start looking at demos and free trials means you won't waste lots of time on demos of systems which aren't going to be a good fit for your business anyway.
3. Don't be Scared to Request a Demo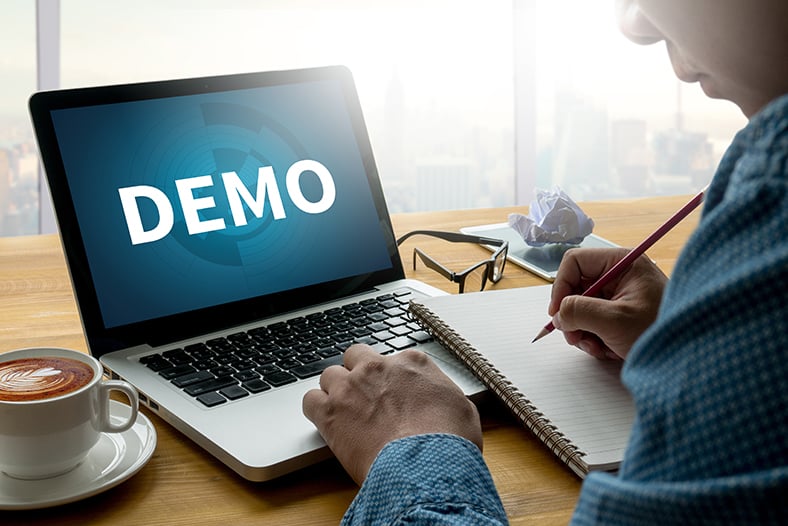 Once you have a list of training management systems you like the look of and feel would be a good fit for you, the next stage is to request a demo and get a more detailed explanation of the system. Don't be scared to ask for a demo! You may be put off requesting a demo unless you feel this is a system you're likely to buy, but it's essential to get a demo as early as possible as that way you can take part in lots of demos to see which system is the best.
Salespeople are aware that you are using the demo is part of your decision-making process to see which will work for you. Requesting one doesn't necessarily mean you are going to go on to purchase from them so don't worry about it if you decide the system isn't a right for you.
4. Sign up for a Free Trial
It's also a great idea to sign up for a free trial if there is the offer of one because it will give you the chance to play around with the system yourself and get a rough idea of how things work. It also means after you've attended your demo, you'll be able to dig a little deeper into the software on your own to see the elements that were demonstrated to you.
Make the salesperson giving you a demo aware that you have signed up for a free trial, as they may be able to extend it longer than the standard trial period or give additional team members on your side access so you can make the most of your free trial.
5. Be Clear on Your Vital Features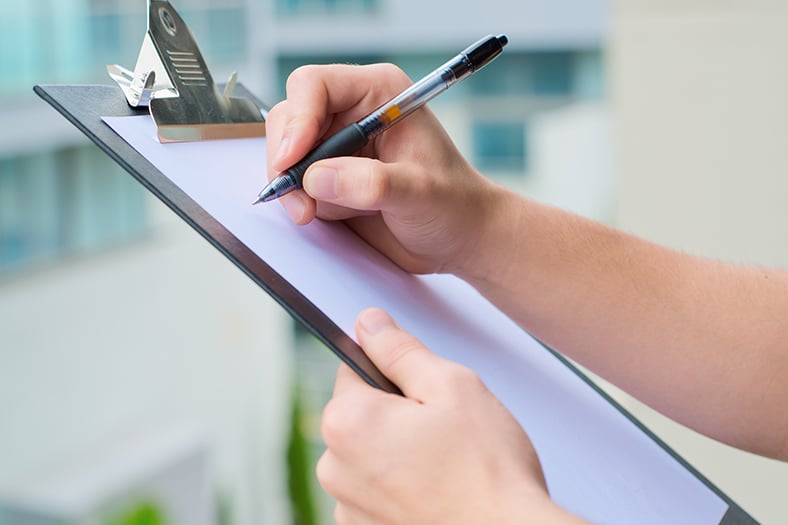 By this stage, you should know what your vital features of a training management system are, but you need to make sure the person running your demo is also clear! This will allow them to shape the demo around your needs and show you the bits that are going to be most useful for you.
Not only will this mean you don't waste lots of time trying to go over everything, but it also eliminates the risk of overloading you and your team with too much information in one go.
If you have the chance to speak to the salesperson who will be running your demo beforehand give them as much information about your company needs as possible so they can pre-plan the demo and tailor it to your needs.
6. Plan the Questions You Need to ask Beforehand
It's essential that you are as prepared as possible for your demo, so spend a little time beforehand thinking about the questions you want to ask to ensure you make the most of your time.
Think of specific questions about functionality, additional costs, how elements of the system work together, etc. You want to come away from the demo with all the information you need to take your decision-making process to the next stage.
7. Involve Your Key Decision Makers
While you may want to start the research process into new software yourself, or in a smaller team, it's crucial to involve your key decision makers when you begin to narrow down your choices. This may be as simple as having a representative from every team in your business on the demo call so everyone can put their department's opinion forward, and ask specific questions which will relate to how they will use the system.
8. Debrief After the Demo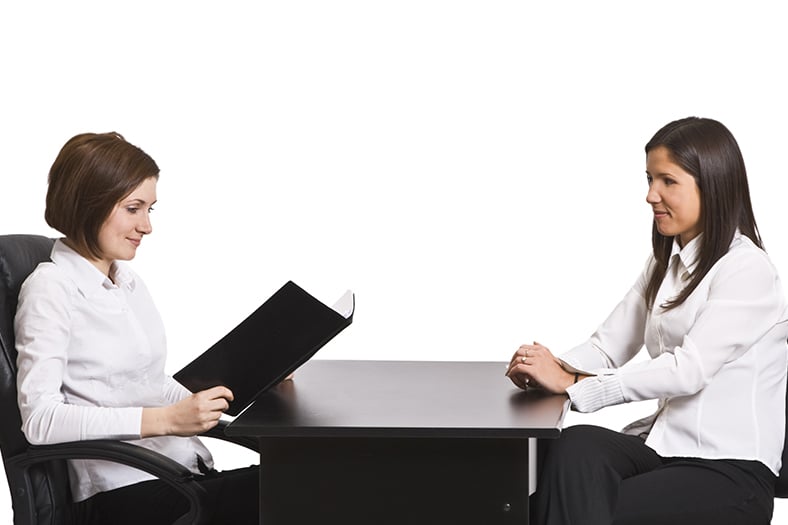 After each demo you take part in, it's important to take some time as a team to debrief and discuss what happened in the demo. Think about what things you liked and what things were missing. You need to consider if these points are deal breakers or whether you think the system would still work for your business.
This will also give you the chance to think of any follow-up questions or points you want to touch on when you next get in touch with training management system salesperson.
9. Ask for a Recording
If possible, make sure you ask for a recording of your demo. This will enable you to go back over the demo in more detail later and pay attention to specific points you want to focus on, as it can be hard to remember everything that happens in the demo when you're discussing it later.
This will also give you the ability to forward the recording to other team members who weren't able to attend the demo, so they can get the same experience and go into the decision-making process armed with all the information.
Finally, if you have multiple recordings from different demos you attended, it will be easy to compare different sections of each demo to see how each training management system stacks up against each other.
10. Book a Second Demo if Needed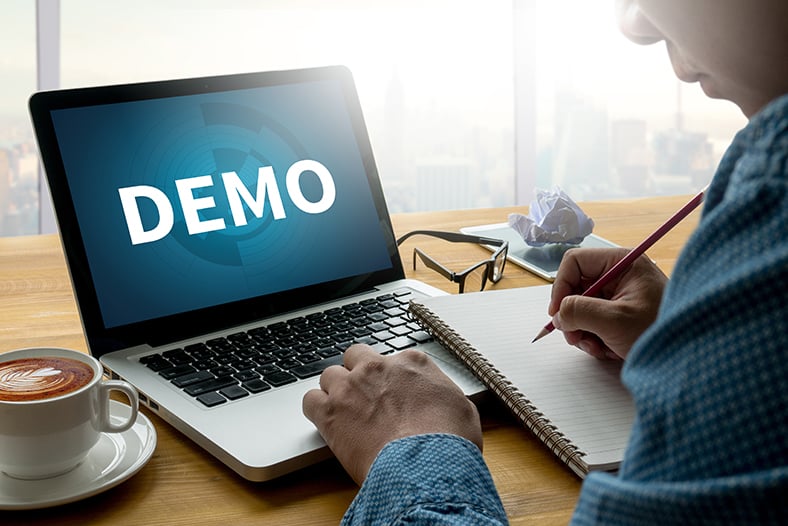 Finally, it's important to feel that you can book a second demo if you need to. Perhaps one demo didn't cover everything you needed to go over, or maybe now you're more invested in a particular system you would like to bring in your manager to the process.
Buying new software is a considerable investment and you want to make sure you're making the right decision, so take as much time as you need to find the system that's right for you, and if that means multiple demos don't be afraid to ask for them!