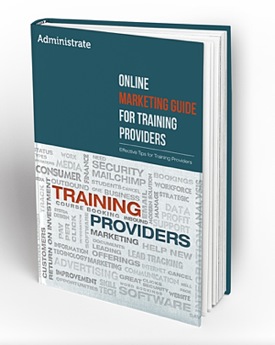 Last year we released our new marketing system designed to help training companies promote their course offerings online, track the results, and easily convert enquiries into course bookings. As part of that project we wrote a companion eBook designed to teach a few key fundamentals of online marketing. Thousands of training providers on our mailing list have downloaded this resource or picked up a copy at a trade show, and today we're making it freely available!
30+ Pages of Practical Marketing Advice for Training Companies
Marketing your business can be difficult, and may not be your core skill set, but we firmly believe that anyone can learn the fundamentals of effective marketing. If you've ever felt confused or overwhelmed about how to develop, track, and optimise a marketing campaign, or if you just want a helpful reminder of some things you might want to focus on, this eBook is for you!
What are you waiting for? It's for Free!