Recently our CEO John Peebles wrote an interesting article for eLearning Industry discussing how training professionals can work with and respond to the fact software is apparently eating the world!
While it may seem scary that software is threatening to take over how training professionals do business, John suggests you should use software to make yourself and your business stand out in a very competitive market. It is a lot easier to build your business around a sound software offering, rather than trying to fight the changes it may impose on you at a later date.
Download the full article here to read all of John's tips on making software an important part of your training business.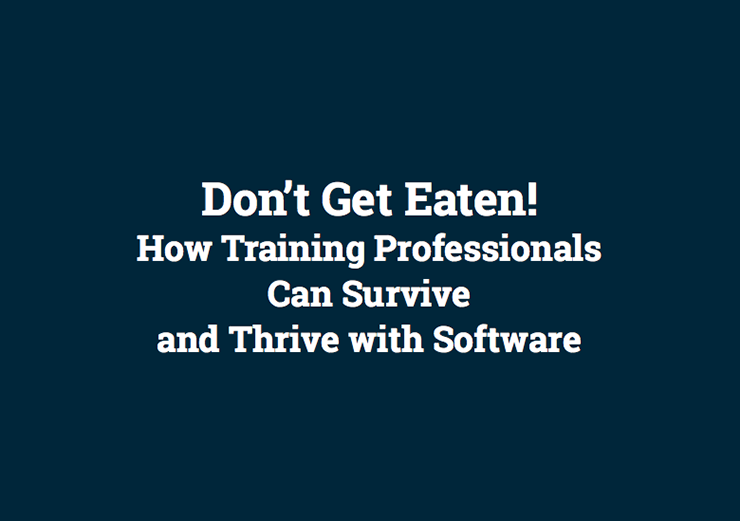 Originally posted on eLearning Industry, 31 Jan 2015.