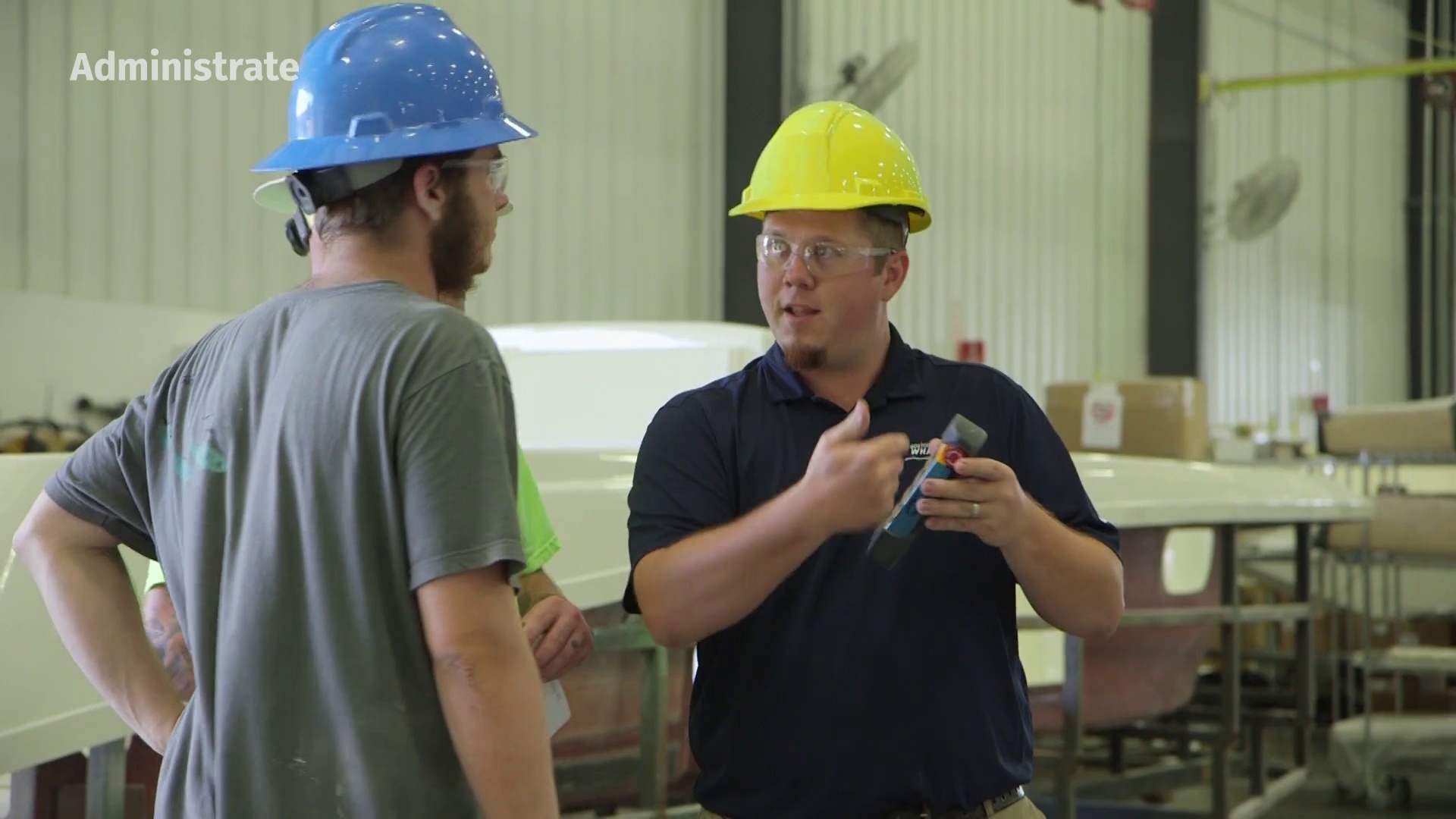 Boston Whaler is one of the most recognisable names in the boating world. Once based in Massachusetts as their name suggests, Boston Whaler is now based in Edgewater, Florida - a state which leads the United States in the sale of boats and boating accessories. For nearly 60 years the innovative designs of their unsinkable boats remain extremely popular, which is why Boston Whaler has continued to experience massive growth and facility expansion. Throttle at full, out of the gate in 2016, they're on track to double their capacity within the next 5 years. This growth highlighted a need to change the way that training was delivered to the 850+ Boston Whaler and Brunswick Commercial and Government Products employees, as well as their 250 dealerships around the world.
In 2014, Boston Whaler began aggressive initiatives encompassing the escalation and expansion of all training initiatives across the organisation - with a laser focus on providing their manufacturing team with intricate training programs that produce the cutting edge, quality boats Whaler is renowned for producing. These initiatives include the entire Whaler team, everyone from new employees to senior leaders. This is no small feat when you're dealing with a team of production, engineering and administrative support staff that exceeds 850 employees! The ultimate goal for Boston Whaler is to ensure all its team members are provided the training necessary for them to be successful and advance in their careers with the company. This requires a system that promotes spontaneous, decentralised organic growth, is easy to implement and roll-out to all staff, and offers leaders throughout the organisation an in-depth overview of progress. This is when Administrate stepped in, and Boston Whaler and Administrate formed the 'partnership' relationship that continues and is presently expanding to other Brunswick companies.
Smooth Waters
Before Administrate, training progress and results at Boston Whaler were tracked using spreadsheets and databases that required excessive administrative maintenance. They now use the Administrate reports engine to gather this information in a simple and time effective way. Trainers spend less time manually entering data and trawling through spreadsheets to find information, giving them a lot more time to focus on delivering great training and spending more time with employees.
Simplicity and organisation are key when it comes to training, and the Administrate CORE system encapsulates both of these qualities. Trainers feel a lot more organised using our document management system, where all course materials can be stored in a central location and accessed or downloaded whenever they're needed.
Steve Bagby, a Production Leader at Boston Whaler, sums up the company's experience with our software in one powerful sentence, "Administrate acts as the glue that keeps this whole system together."
Take a look at what else the Boston Whaler employees had to say about Administrate in the video above.
Learn more about the solutions that Administrate can provide here.