Administrate has a broad customer base, with customers based all over the world and representing a number of different industries. One great example of this is AMS Group, the leading provider for a range of driver training, industry training, and health & safety courses, which is based in Hamilton, New Zealand! This means they offer courses on things such as transport training (truck licensing, heavy machinery, forklift operation), as well as crane, scaffolding, and health & safety areas. This is perfect proof that not all of our customers run classroom-based sessions or eLearning - we can help you manage courses with a more hands-on element just as easily!
Life Before Administrate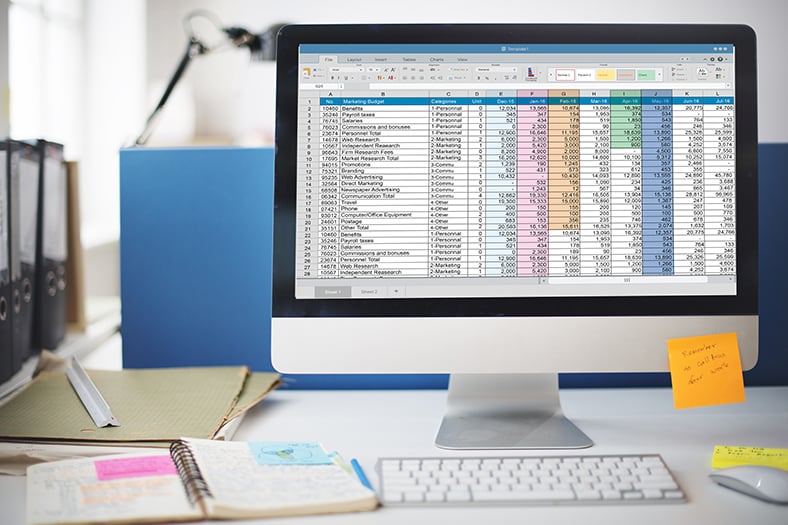 "AMS Group had previously tried other Event Management Systems but had struggled to gain traction with any of the options trialled. AMS needed an application that was flexible, transparent, and easy for all the staff to use and interact with."

Jo Pennell - Operations Manager, AMS Group
Before discovering Administrate, AMS Group had tried other systems but were unable to find something to fit their needs. They needed something that was easy for the entire team to use, so all their data was easy to access and use when needed.
Administrate is a system to manage your entire training operation from one place, cutting out the need for additional systems, duplicate data entry, and importing and exporting data. With everything stored centrally, you never have to worry about searching for what you need, and you can be confident that all your Administrate users can access all the vital data they need.
Before Administrate, AMS Group were using spreadsheets for each of their training locations to manage their bookings, meaning that their Administration team were having to update course availability on the website manually. This meant things could be missed quite easily and the risk of human error was high. It also meant that staff were wasting a lot of time as everything was manual rather than automated.
Going Live with Administrate
"We went live on Administrate on October 1st 2017, and it has been a real journey for the business. Over that time our business has increased turnover and student registrations in events. The issuing of certificates and wallet cards was a manual process that consumed administration hours. These are now all done directly out of Administrate.

Our events are well managed, our communication to our customers continues to grow in professionalism, and we can now easily produce training management reports for our customers. With each month we extend our use and functionality of the system and have recently signed up for a three year contract. Administrate will be our business efficiency and productivity driver. Our next step is to integrate our website and accounting system with Administrate."

Jo Pennell - Operations Manager, AMS Group
Since kickoff with AMS Group in October 2017, we have built an incredibly strong and successful relationship with them by helping their business grow and perform better.
Below are some of the key features AMS Group were looking for when they came on board with Administrate:
A CRM for managing all customers and communications, and automatic triggers for comms - Administrate comes with a built-in CRM to allow you to store all the details of your students, staff, and suppliers in one central place. You can then use these customer details across the entire system, including setting up automated communications!
Web bookings and payments - Administrate supports online course bookings, as well as payments from a number of popular payment providers. Integrating your website with Administrate as AMS Group is on the road to doing will mean that all your course information can be pulled directly onto your website without any additional work. It also means that all course sales will be pulled back into Administrate so that you can keep track of all the details of the sale in our CRM and sales system.
Events scheduling - Administrate makes setting up all your courses a total breeze and cuts out as much of the manual work as possible. You can even use our course templates to help set up multiple instances of the same course in a matter of clicks.
Trainer and resource management - Managing your staff and resources is easy with Administrate. You can easily input all the details of your entire team and all your resources into Administrate to make sure everyone has access to a complete staff and resources record. Then, when it comes to setting up your courses, you can easily select the staff and resources you need from the data available. We'll even prevent you from double booking, or alert you to possible clashes, so you can be confident your courses will always run smoothly.
Reporting - Reporting was key to AMS Group as they needed to be able to make data-driven decisions quickly. Administrate's built-in reporting system means you can easily report on any of the data you have stored in the system. Reports will also be updated in real-time to reflect any new data that has been entered and to ensure you are always working with the most accurate figures possible.
Administrate also built a custom integration for AMS Group with a national certification board in New Zealand (NZ Transport Agency) which passes unique certification numbers stored against student contact records to a registry to help cut their manual tasks even further but still help them keep track of everything they need to in one place.
Get the Support You Need
"Now a system is only as good as the people around it and the support you receive. I can't recommend the people who are wrapped around this product highly enough. Through the implementation process, we had a high level of support and guidance. We now have an Account Management team working with us that totally meet my needs as a customer. I always find Team Highlander responsive, keen to listen to and understand our business and our needs, highly solutions-focussed, and enormously easy to deal with. It is this level of customer service that is the jewel in the Administrate crown."

Jo Pennell - Operations Manager, AMS Group
Administrate is here to make sure your team keep up to speed with the system as quickly as possible, as well as providing continuing support for any issues that arise. Each customer has a dedicated Account Management team who are here to help them, and our Support team is on standby if customers need to submit a support ticket for a problem they have encountered. Our Professional Services team is also here to provide implementation support to all our new customers to ensure the onboarding process is as smooth as possible. Finally, all our customers have access to Administrate University - an online learning course to talk you through using all the main parts of the system.
AMS Group meet weekly with their Account Management team to discuss things such as open support tickets, new releases, upcoming projects, and areas of improvement for workflow efficiency for their users to ensure everything is moving along as expected, and they are happy with the service Administrate is providing.
Hear From More of Our Customers
If you want to see how we've helped more of our customers run their training successfully, download our 'Training Providers at Work' eBook, featuring ForgeRock and Morgan International!