To be successful in the training and learning industry, it's important that we don't stop developing. Whether that's our product, our minds, or our values, each week should be better than the one before. Unfortunately, many development goals fall flat before they even get started.
Last year, we discussed the hierarchy of needs for training companies, and how security is necessary to achieve your goals. The same is true for training operations - they can't develop unless your revenue is secure. In this post, we'll explore the key principles of creating predictable revenue - giving you the freedom to plan for the future.
Prospecting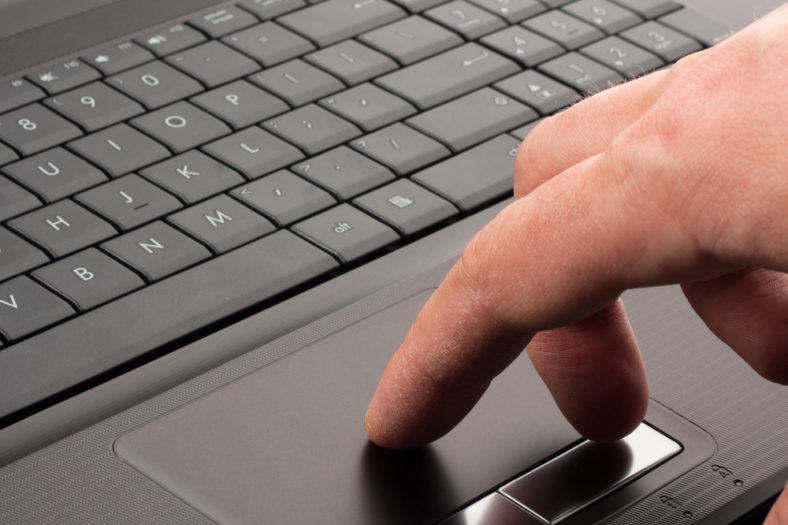 Prospecting for new business is a real challenge, and trying to reach the decision maker can be even tougher. In training there could be a range of functions involved. From HR to finance, it becomes a near impossible task to pick up the phone and reach the right person. Save time, and increase your chances of success, by generating referrals through a persona marketing approach.
What's a "Persona"?
A "persona" is the type of person within an organisation that you're aiming to convert with your marketing. For example, there are likely several key groups that could decide your training was worthwhile - from an HR manager, to a member of the finance team. Reaching out to each persona with a tailored message enables you to engage with your recipient, and show an understanding of their needs. In turn, you create more brand "champions" within an organisation's decision-making unit.
For example, your training might help a junior level of staff thrive. While they won't have authorisation to spend money on training, getting them and their colleagues talking positively about you offers a route to the decision-makers. To do this, consider the needs of each segment group - maybe it's a time saving tool, or a SMART goal planner? Get creative, and really think about the unique needs of each group. Social media group, Buffer, have a really useful introduction to persona building here.
Where does it go wrong?
If it's this easy, why doesn't everyone do it!? Unfortunately, for one reason or another, best practice falls to the side. Here's 3 of the most common reasons that prospecting goes wrong:
Expecting Instant Results
Unfortunately, prospecting for new business is a marathon, not a sprint. Considering that in a larger company there can be multiple people involved in a decision making process, it's not beyond the realms of possibility that it can take over a month to create a new opportunity. With Administrate's sales opportunity system, it's easy to visualise, qualify and assess each of them as they come through - making time management infinitely easier.
Email Length
It can be easy to feel you need to explain everything in your email, even if it means several hundred words. In reality, short is usually better. Consider that readers could be doing anything, from standing on a crowded train, to making a morning coffee. Give them enough to make a decision, and make the next steps clear and concise. Be honest about your goals - there's no substitute for the truth!
Knocking On Too Many Doors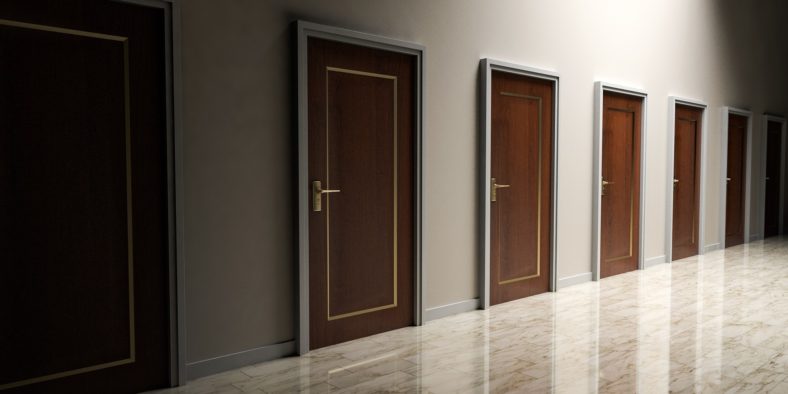 It's easy to think that by targeting 100 companies, you'll get a handful of replies that will turn into customers. In practice, you'll find far greater success by aiming at 10 companies, and hitting them with 10 emails. If you're wondering why, consider your own email inbox. How many emails do you ignore, open and never reply to, or send straight to junk? If they contact you again, there's every chance you'll do the same - but the more they contact you, the more it'll become clear that they're serious about making you a customer. By selecting companies that you're confident would be a good fit, and targeting them with tailored messages, you maximise your chances of success at the same time as minimising your time spend.
Manage The Lead Funnel
Now that you've got your target prospects, it's time to take them through the qualifying process. In simple terms, this means turning them from someone who might be interested, to someone who is interested.
Want to see how it's done? Check out our video on setting up a sales process that works for you!
Enter your details
to view this video.
Your funnel will typically involve the following 3 key steps:
Awareness
This is the top of your lead funnel, and typically accounts for the first 3-5 emails you send. The goal here is to position yourself as an industry expert that can be trusted, and foster a positive relationship. At this stage, it's usually a good idea to deliver something of value for free - for example, a scorecard to evaluate internal training!
Warmth
In the middle of your funnel (emails 6-10), you're looking to take the awareness you've built with your prospect, and turn that into a conversation. For example, when we send emails to prospective training companies, we might use a relevant case study in our marketing. Case studies and industry insight offer an excellent way to show potential customers that you can be trusted, understand their needs, and can deliver success.
Conversion
At the end of the funnel (emails 11-15), your prospects should know enough about you as convert into hot leads. From promotional offers, to free trials, demos and calls, this is the time to start closing. After all, you've delivered your prospects more than enough value for free by now! With Administrate's calendar, you can guarantee your prospect gets the attention they need to convert into a live lead. But don't just take our word for it! Steve Booker, Managing Director of Kentec Training Ltd said:
We've seen a marked increase in business…and a marked increase in turnover, all with the same admin team we had prior.
Enter The Sales Funnel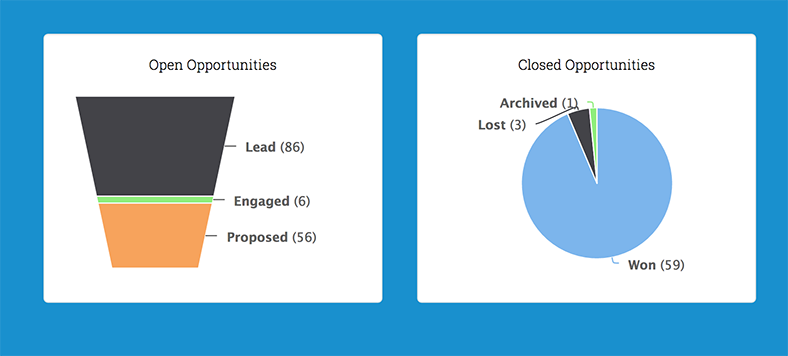 Now that you've got your leads nicely warmed up, it's time to start the sales process. It's important to remember that a sales journey can change direction many times before a deal is won. Take a look at our opportunity system below, and see the steps that a lead can move through on the course to a training deal!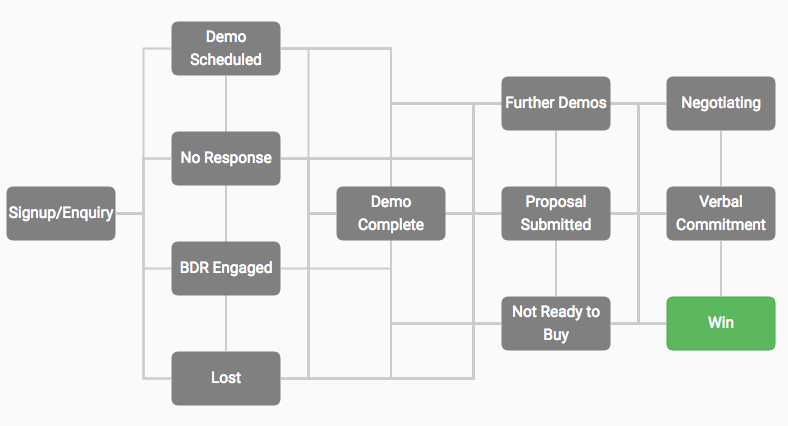 When you've got several things moving at once, as well as delivering high quality training, it's easy to lose track of conversations. Fortunately, Administrate's sales system doesn't stop with the workflow! With our audit trail, you can keep tabs of every email sent between you and your buyer - no more scrambling through the inbox!
Retargeting
Given the time you've spent nurturing a lead, and going through a sales process, it's important not to let that time go to waste! Regardless of whether you've been successful in selling your training, or it wasn't to be - keep your momentum rolling! To save you time, there's no shortage of automation tools on the market, tackling everything from social media, to email sending. With Administrate's communication triggers and marketing system, you can create template emails and schedule them to send at intervals of your choosing.
Not only does this help you make further sales to inside customers, it makes sure you're maximising the chance of conversion from a lost opportunity. Discover Administrate's communication options can help you sell more training, in our video below!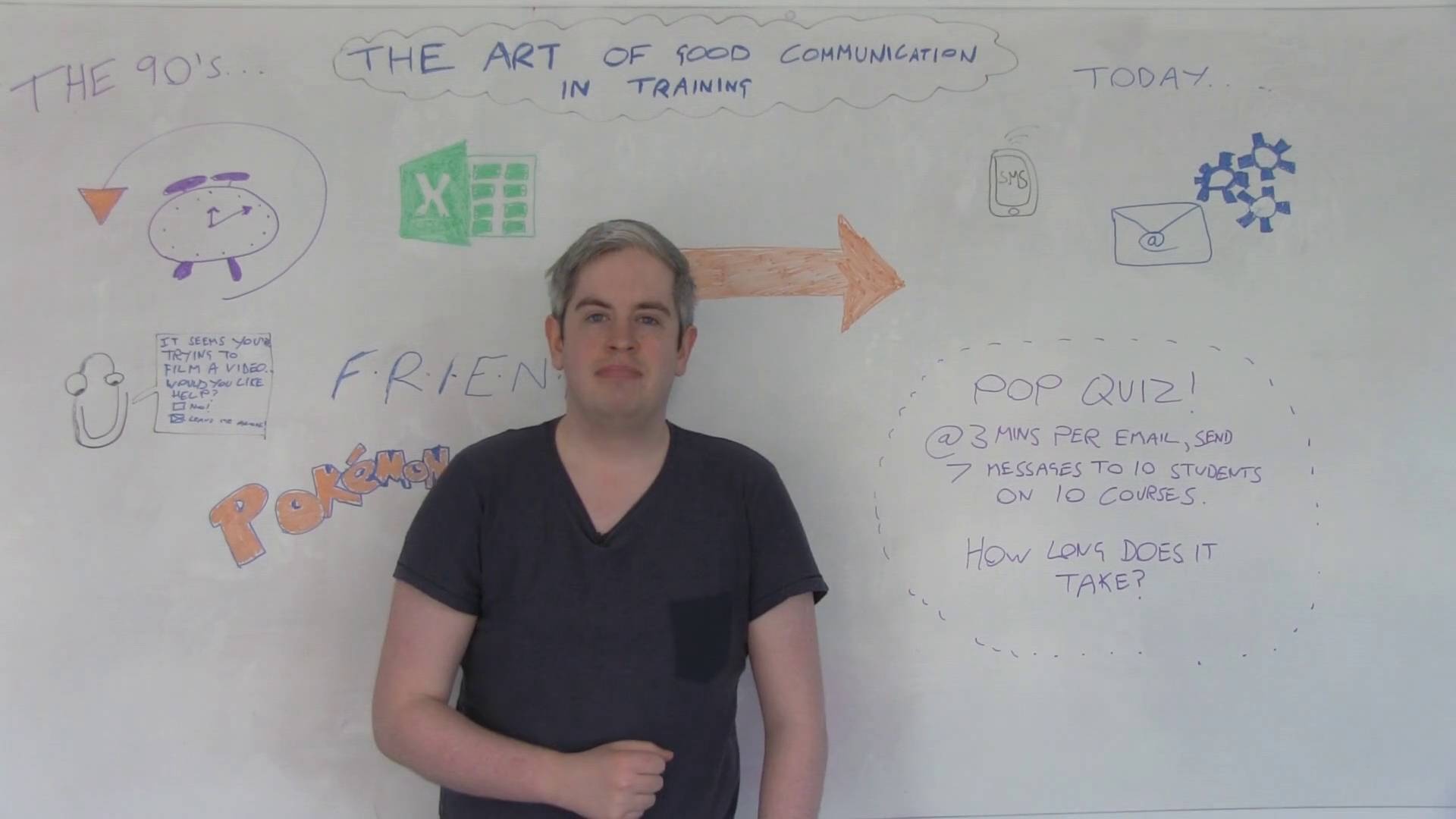 Enter your details
to view this video.
Plan For The Future
Now that you've got lots of new opportunities, it's time to go make the sale! Download our guide using the form below, and learn how to get the most out of your sales opportunities.