As a training provider, one vital ingredient that has to be amazing in your training offering is your instructors. You obviously need to have great course content as well, but if you have poor teaching staff, your content won't matter – your students will be unhappy, could end up performing poorly in the class, and they will be unlikely to come back to you for training again. Not ideal, I'm sure you'll agree!
As having good instructors is extremely important to the success of your business, it's vital that you ensure you are doing everything you can to constantly make sure your teaching staff are performing at the top of their game.
This can be a hard thing to keep track of, unless you are willing to sit in on classes to view a teacher's performance for yourself. Aside from the fact you may not have a lot of time to spare to actually do this, especially depending on how many classes you run, a teacher may actively change their behaviour if they know you are sitting in on a class to evaluate them, so you won't get a real idea of what a normal class is like for a student.
We take a look at some of the best ways to spot problem instructors and deal with them before they turn into a larger issue. From surveying your students, to reporting on the data you collect, we'll show you how to you can pinpoint any problems that may crop up and take steps to get them solved!
Want more information on how to manage your instructors in Administrate? It's one of the many ways we can make your training administration a total breeze! Head to end of this post for your free download!

Survey Your Students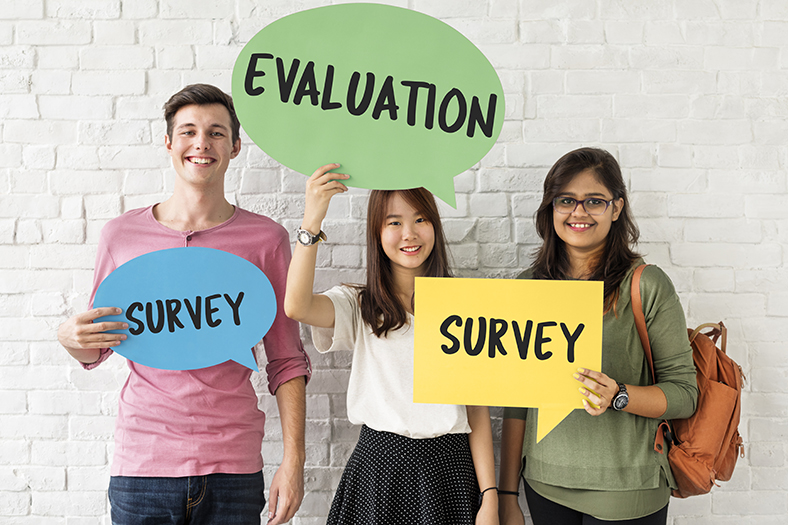 If you want the most accurate picture of how your teaching staff usually perform, you have to go straight to the best source – your students! These are the people who are dealing with your tutors every day, and encountering any problems which may arise and have a negative effect on their learning experience, so it's important make sure you utilise them as much as possible.
The easiest way for you to do this is surveys! Not only are they quick and easy to set up and send out to students, but they also produce lots of lovely data for you to compare and analyse, so you can see how your tutors are really performing!
When to Survey Your Students
The first stage of planning your survey will be to decide when you are actually going to survey your students. How long you leave between surveys may affect the types of questions you ask, so it's important to think about this first.
There are three main times you may wish to consider when deciding when to survey your students:
After each class – This may be something you do anyway, but sending out a survey every time a particular class has finished is a great way to get a clear picture of how the class and the teacher performed for that particular class. This will mean you have data for every time the class runs, so you can compare your data set from each class to see if there are patterns emerging. It may just be that a group of students in a class just don't get on with your teacher, due to something like clashing personalities. Comparing student reviews across each individual class will allow you to see if a problem is more of a blip, or if it's something worrying that is recurring and needs addressing immediately. Doing it regularly like this means you have a clear schedule in mind for when you are going to send out surveys, and means you will always have an up-to-date picture of exactly how your staff are performing. You can also use Administrate to schedule in the dates of your surveys to be sent out to students whenever you schedule a course, so it's really easy to make sure a survey, and the vital data that comes from it, are never missed!
Randomly throughout the year – This can be a good way to run your survey schedule if you want to keep your staff on their toes. If you just randomly picked a few classes every time they run to survey, instead of keeping it consistent, staff will never know when you are actually going to survey their students, or which classes will be surveyed. This will mean they won't have the chance to do things like alter their behaviour to affect the outcomes of the survey. This is probably quite unlikely, but if you are worried about staff acting differently to give a different impression on student surveys then you may wish to go down this route.
When a problem arises – If regular surveying isn't something you do (though it really should be to make sure you always have up-to-date data to make your business decisions with), then you may decide to just send out a survey when a problem arises, or a potential problem is brought to your attention. While this will give you some insight into why a problem may be appearing this time, it does mean you probably won't have a lot of data you can compare it to, which won't be very helpful. It may be a good idea to have a regular survey schedule, but have the capacity to send out additional surveys to address problems that arise that you may wish to address straight away, rather than waiting until the end of the class run to see what is going on. That way you will always have all the data from your previous surveys to allow you to compare and contrast.
Designing Your Survey
The next stage of the process is designing the survey to make sure it answers the questions you need answered, and provides you with exactly the data you need.
The most important part is to make sure you are not asking leading questions, and this is especially important if you are trying to probe more into an issue you are already aware of. You want to get a student's honest impression of a tutor, and if you word your questions in a way that leads them towards a specific problem, they may start constructing their answers to say what they think you want to hear. This will give you an inaccurate impression of your teachers and may lead you to believe that a problem is far worse than it actually is. Make sure you keep your language neutral, and address all the different aspects of the tutor and the class that you would like data on, not just a specific issue that you may be trying to tackle at that moment.
Surveying the main elements of the class, and not just the perceived problem areas, will allow you to see if there is actually a widespread problem in the class, or if it is perhaps one or two students who are experiencing trouble. This will also allow you to see if any other problems have come to light in the responses, that you may not have been aware of before.
Finally, more generalised data, rather than specific data, will give you lots of data which you can use in the future and compare to future survey results, instead of collecting a lot of data which you can't really use again because it's so specifically related to one problem. If you need some more detailed help on exactly which questions to include in your surveys, why not check out our handy resources on 5 Tips for Creating the Perfect Surveys or The Questions You Should be Asking to Effectively Measure Your Training?
You'll also want to consider if you want to use anonymous surveys or not. You may want to stress to your students that the survey is anonymous so they feel they can answer questions about their tutor without the perceived risk of any backlash.
However, it may also be worthwhile going with an approach where the person collecting the survey responses can see how each student answered, but stating that if you publish any specific results for teachers or the public to read, you will make the results anonymous. This gives your students some degree of accountability, as they can't just fill in any old answers on the survey, as they will be named on it, but they won't have to worrying about saying anything negative about their tutor as only the survey administrator will know who said what.
You may wish to try different approaches over a few different surveys to see which give you the best responses. You obviously want to have a high survey response rate, so you get lots of different opinions to base your data on, but it's also important to make sure you get high quality, detailed responses that can give you a real insight into how your tutors are performing.
You can use Administrate and our SurveyMonkey integration to create, send, and collect all the data from surveys, all from within Administrate, so all your data is stored in one place and easy to analyse. Or if you want to combine your customer reviews with your surveys, you can use Administrate partner Coursecheck to gather all your data from students and showcase the results on your website to show other potential customers how awesome your training offering is.
Get the Details with Reporting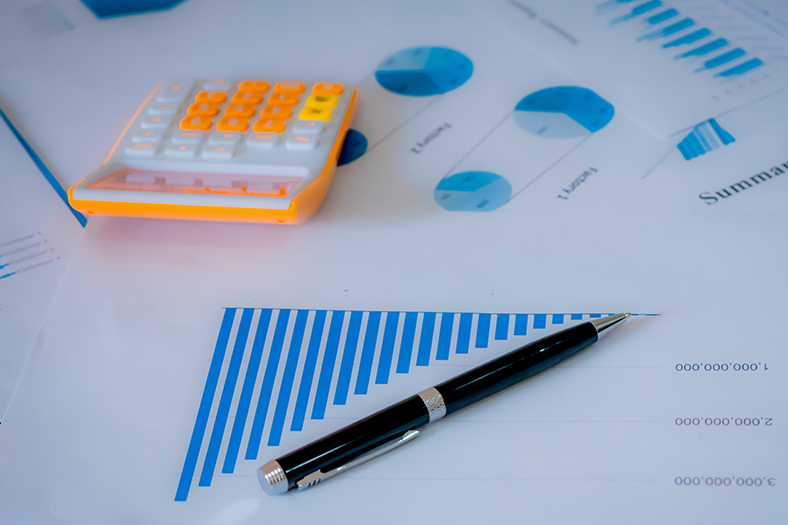 Reporting is great for analysing responses from your surveys so you can zone in on a specific problem. Reporting gives you the opportunity to address any new problems which may come up in the responses which you weren't aware of. It also gives you a powerful insight into your classes and the staff who interact with your students every day.
This is why it's so important to make sure you are surveying your students and looking at the data regularly, as it allows you to tackle any problems head-on rather than waiting for them to become a larger issue. By then the damage may already have been done, and your reputation as a business may have taken a hit. If your staff are creating a poor impression with your students, it can really can have a negative effect on your business.
It's important to make sure you don't let all your hard work go to waste, and all that data just fall into a vacuum, so ensure you take the time to analyse the data and do something productive with the results.
Administrate's reporting engine is the perfect place to take all the data you've collected and use it to produce information you can actually use. Not only can you use it to compare and contrast all the data you've collected in surveys, you can also compare this data against any of the information you have stored in Administrate to produce exactly the customised reports you need.
Compare Data According to Class
If a problem has been raised, or you've noticed a problem in one class that you're running, look at all the other classes that particular tutor teaches, even if they are on a different subject, and see what the survey responses were like for all those classes. If students are experiencing a problem with a teacher in one subject, it could be that it's just that group of students who aren't gelling particularly well with the tutor, or they really don't like that teacher's delivery of the course content as it doesn't work well with their learning style. Or perhaps the tutor doesn't have as a good a grasp on one subject they are teaching, but all their other classes are getting amazing responses about the quality of the course content.
It's important to make sure you don't assume that a problem or complaint means that a tutor is bad at their job, as there could be lots of different factors which have resulted in a problem occurring. Comparing the responses of lots of different classes, and therefore different groups of students, as well as the different content that they teach, will allow you to address any specific problems in a targeted way, instead of just trying to generally make the teacher better at their job, which can be a tough ask if you're not focussing on specific elements.
Giving your staff specific goals to focus on to help address the problems raised by students will also make them more likely to be tackled effectively, as together you can work through a detailed plan of action which will specifically pinpoint any issues being raised, instead of just telling a tutor to make their classes more interesting, for example.
You can use the data you have pulled from all your survey responses when you sit down to make this plan and the next steps, so you can constructively talk the tutor through any issues that may have been raised, and how you think you can work together to make them better. You want to make sure you have a helpful discussion with your tutor, to avoid it turning into an argument, or a case of "he said/she said", and having all this hard data to back your points up should help them see exactly what is wrong and what needs to be addressed in the future.
It also gives you the chance to see if the problem is across the board with all that tutor's classes. If they are creating issues with all the students they teach, in all their different classes, the problem may be too widespread, and you may have to take disciplinary action with them to solve the problem.
Compare Student Assessments and Grades
To give you a quite basic overview of how your tutors are performing, you may wish to look at your student's assessment scores and grades to see how they are performing. If student performance has been what you would expect, and then suddenly takes a dive, you'll want to investigate why. Whether this is particular class that is suddenly underperforming, or a large number of students spread across different classes all taught by the same tutor, it's important to do some further investigation to see why this is happening.
As a training provider you want to make sure that your students are being taught as effectively as possible, and if you have lots of students consistently failing your courses, it's unlikely to encourage any students to sign up for classes in the future.
While these issues may sometimes be problems with the student, such as they didn't study enough for their exam and did not pass, it's important to study the data and look for patterns, so that any factors coming from the learning environment can be looked in to and hopefully rectified.
Compare the Same Class with Different Tutors
If you run the same class at different times and with different tutors, this can give you some great comparison data. Comparing two or more different teachers who are teaching the same content will allow you to narrow in on what may actually be causing a problem.
If students are struggling across all the classes with the course material, it could be because the course content is quite difficult to understand, and this will give you the opportunity to have a look over the materials and rework them for future classes.
However, if multiple other classes are carrying on with no problems, but one class seems to be constantly struggling, then this may be specific to how one tutor is teaching their class.
Why is This Important?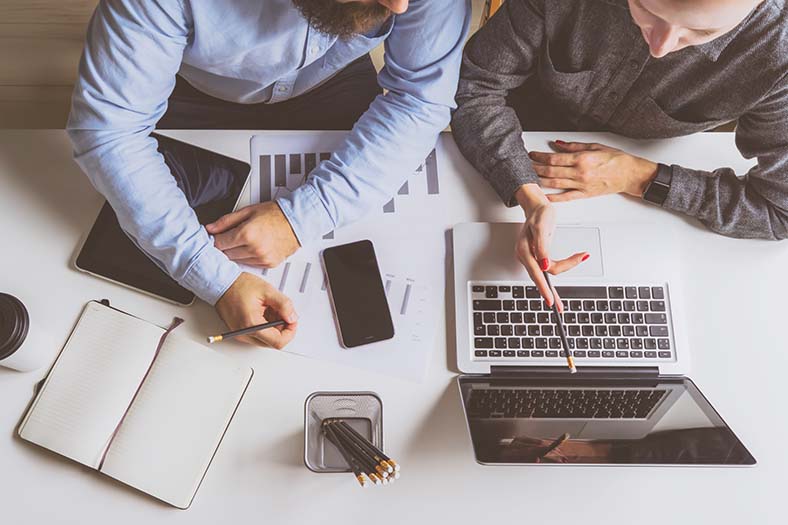 Being able to compare data across different classes like this is great, because even if you only received a complaint or a negative survey response from one class, this allows you to have an overview of all the classes you run, and see if perhaps the problem is more widespread than just one class. It may just be that no one in the other classes has thought to raise it as an issue.
Just because a student doesn't raise a problem themselves, doesn't mean there aren't problems lurking, which is why it's so important to also be measuring your training and looking for any problems yourself, so they don't spiral out of control and turn into something much more serious.
It's important to consider all the points we've raised above when you're rating the performance of your staff. If you do have a persistent problem, you may want to take the step we mentioned at the beginning of this post, and actually send someone into a class to observe the teacher and their performance – though you may wish to send someone from outside your business so your tutors are not familiar with them.
Additionally, make sure you give your students a means to raise any problems they do have with you, and make sure they have contact details for somewhere they are able to do this, as well as making them aware of the survey schedule you adhere too, so they know there will always be a chance for them to give feedback. If your students are having a problem with their tutor, they're very unlikely to raise this, or any other issues they are experiencing, directly with the tutor, so it's vital to make them aware of how they can raise any problems so they feel happy and don't have to worry about attending their classes.
It's also important to look at all the data relating to your tutors at regular intervals, whether you receive a direct indication of a problem or not, because you'll want to tackle any problems as quickly as possible and not allow them to continue for too long. Your tutors are the people representing your business to all the students you teach, so you want the ensure that they are always performing at their best and never doing anything to harm your business's reputation.
Manage Your Instructors with Ease
While evaluating your instructors is a huge part of making sure you have the best staff for the job, did you know how easy Administrate makes managing your instructors as well? From keeping all their details easily on hand, to making sure you never double-book your staff again - Administrate can do it all!
Download our free guide 5 Ways to Manage Your Instructors with Administrate to see how we can help you manage all your teaching staff related admin!